How To Have The Craziest Shower Sex!
June 13, 2016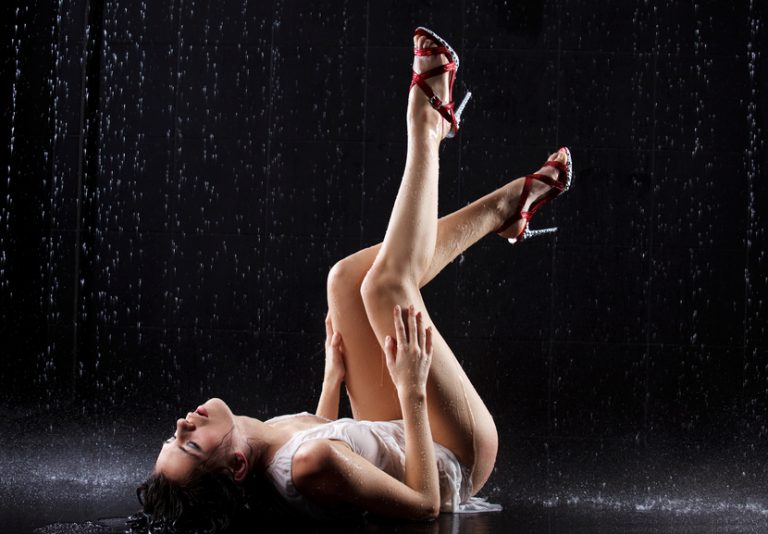 ---
Among all the things women like to wear to turn men on, a naked women drenched in water with a towel or robe at the most is what men would actually prefer to see. Something about steam, humidity and wet bodies looking like they've been dipped in lubricant makes an innocent shower turn dirty. The shower has to be one of the steamiest places to bang and what's more, a shared shower or shower sex is a sensational self cleaning scene of kink.
"For many, there's nothing quite as hot as being in close proximity to your lover with water cascading down over both of your bodies," sex expert Coleen Singer at Sssh.com, Porn For Women says. "It's a great combination of visual and tactile that's unique to shower sex which makes it a wet and wild sexual experience!" It's a fact, something about water releases a floodgate of endorphins in the human brain which floods like a river of happy hormones coursing through the bloodstream, and it's inspiring.
Your sexy body is made up of largely water, and so is the earth, it's really no surprise that the mind associates pleasure with reconnecting to a substance that gives it life and sustenance. When water triggers those happy feelings within you, it doubles as an unique aphrodisiac, and it incites those dripping wet bodies to dip one's wick and then go all the way. But the reality of shower sex is it's a slippery slope that often resides within tight quarters which means, you've got to get creative with your positions and movements.
Herein for your consideration are hot tips for having crazy sex in the shower, and although a rubber ducky is optional, it's a rather kinky voyeur!
1. Let Her Get In First
Ladies first, because it's cordial, and a big part of what gets men in the mood is seeing their lover naked. Throw in that sexy vixen being soaking wet, and it'll be a matter of moments before you'll want to join in. But why not take your time? And ask her to soap her sexy self, as you quietly watch her. A shower is an intimate place, and you'll have the opportunity to appreciate and gaze at how beautiful your sudsy playmate is and then to let her gaze at you too. Watch the water cascade over her body's curves, and let it rev your sexy engine to a kinky purr, and then join her in that waterfall.
2. Soapy Foreplay
Great foreplay is the way to pave the road for the kinky journey of great sex, and shower sex is no exception. Take that sponge, and lather it up with sudsy soap then drag it over her beautiful body. Revel in her soapy dimensions and then ask her to return the favor. Showing someone how you want to be treated, and then asking them thereafter for the same treatment is a great way to let your partner know what you're interested in.
3. Dripping Wet Oral Sex
The shower is a great place to give and receive oral sex because after soapy foreplay and a warm rinse, those sexy body parts are whistle clean and primed for sucking. Finding the best position for oral sex in the shower, now that's a toughie, but crazy sex in the shower demands creativity, patience and commitment and the same goes for the act of going downtown in the shower. It's best if you two take turns dropping to your knees to orally stimulate each other. Make sure to have one hand on the wall for balance! If you can manage to raise their or your leg onto the bathtub's sill depending on who's receiving, it could provide a better range of possibilities for full access to the lower nether regions of the body.
4. Wet n' Wild Sex Positions
Channel you inner athlete because a lot of these sexy positions involved in shower sex will have you standing up. Doggy style is perhaps the easiest achievable sexual position, and you always have the porn star option of shagging her against the wall while skillfully holding her legs up, yet that can prove challenging. Doggy style position is perhaps the best position for shower sex because it poses less hazardous slippage and the slip and slide of the wang doodle along with the waterfall of water spray will feel awesome. Learn more about this skillful art of shared showers by watching wet n' wild Shower Sex Positions Attempted by Real People.
5. Slippery When Wet
That water makes everything look more sexy and dripping with excitement, but it also can have the opposite effect and dry her cave of wonders out. If that's the sexy case, no worries just rock out a silicon based lube that's waterproof. That lube combined with the sensations of warm water will have you both experiencing that wet and wild garden of eden in the best way possible. Just a word of caution: lubricant is very slippery, and so is that bathtub, so be careful when using both at the same time.
Shared showers are a great place to begin your spicy rendezvous because not only can you clean up before and after effortlessly, it's also a sensual setting that'll raise the temperature and get you two stimulated. Crazy sex in the shower can be exactly what you need to lighten your mood, and the more you play and experiment during sex, the more interesting that shag and your experience becomes. While sex in the shower can be tricky, there are tricks to the trade that escorts know all about, so book a saucy seductress's erotic expertise and a shared shower to experience some good clean fun.
The best tips for shared showers and shower sex
Curious to learn more about the sexy positions that are the best for the shower or bath? Then keep calm, stay kinky and watch 8 Best Water Sex Positions. What's your favorite part about shared showers, or do you think they' re over rated? Speak your mind and sound off in the comments below.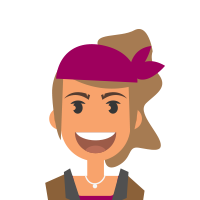 Latest posts by Gabriella Zene
(see all)
---
---