Why Domme Sessions Are Not Like Domme Porn (Videos)
May 5, 2016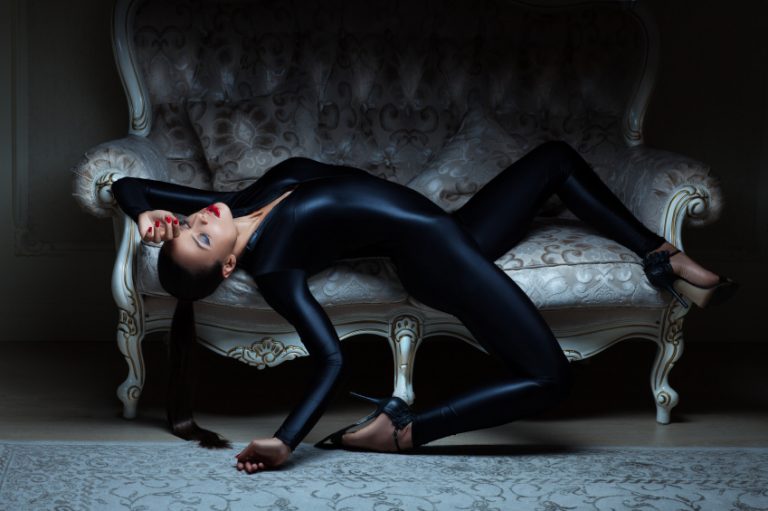 ---
Guys and girls, it is a fact that porn isn't the most realistic of things to watch on your laptop…well…neither is a science fiction movie. There are certain positions that a pornstar would have been trained to do to avoid any kind of physical injury; you can't exactly do a standing-up 69 position without training your back, can you?
In addition, you can't expect your partner to have a whole wardrobe full of horsewhips, bondage rope and PVC boots like a lot of pornstars would have in their wardrobes, can you? Furthermore, you can't expect your domme sessions to be like the domme videos that you watch on porn sites, can you?
Dommes will spank you but will not have sex with you
If you're a guy who is dreaming of getting caned, whipped, spanked and electrocuted by a hot mistress before having sex with her, you may want to reevaluate that dream. It is very unlikely that you'd encounter a professional dominatrix that would offer you sexual services alongside fetish ones; one of the reasons for that is the legal line that the mistresses would have to keep their toes behind.
Before you start looking into the sex laws in the UK, domination is legal, but the dominant ladies wouldn't want to take any risks that'd involve the police. Another reason would be the ethics that are involved in domination. I don't know how some of you reading this would describe the femdom code, but if a dominatrix permits herself to sex with her slave, she succumbs to his will and not hold her own.
In a way, I do understand why a lot of dominant women follow this rule; the same logic could be applied to a dominatrix deciding to reveal her tits and ass during a session. Of course, they would wear very revealing and alluring clothing, but they would never show a body part that is too intimate for the slave to handle. Besides, dominatrixes aren't meant to be intimate; they're meant to be hard, strong and very stern.
Some of the BDSM networks that you may have heard of before, like 'Kink', would always involve some kind of penetration or intercourse in their videos. That's because, at the end of the day, the network produces porn, so sex is eminent for them to have in their videos. 'Kink' videos, or any other BDSM porn videos overall are created to titillate your fantasy and only your fantasy.
This is the reason why a lot of dominatrixes would tell you exactly what their rules are; I haven't met a mistress in the flesh before, but I'm sure that she would have had a lot of clients expecting to get some pussy action after getting beaten up.
It's not about mind and body, it's just about the mind
Speaking of sex, people that watch a lot of BDSM or domme videos would see a lot of the submissives climaxing and cumming all over leather chairs and latex boots. However, if you've recently arranged an encounter with a dominatrix, then don't expect to have an orgasm in that meeting.
On average, 80% of the clients that enter a domme's dungeon or private room do not have orgasms. However, you can achieve a masochist-climax; a wave of euphoria that was induced by overwhelming sensations such as pain, pleasure, or a combination of both.
If you would ask a dominatrix what kind of penetrative things she would do to a slave, she would most likely probe him with something like a dildo, anal beads, a butt plug or maybe a strap-on. Don't expect to receive any hot action on your cock; well, maybe hot wax but that's about it!
What many dominatrixes experience is arranging an encounter with a client, but finding out that he is a time-waster; someone who does not follow or abide by the rules of the dominatrix and subsequently wastes her time. And don't think that your ideal domme would book another appointment with you if you'd make a hiccup like that.
Other than the sex, everything is the same
Overall, there aren't a lot of differences between domination porn and a domination session; you still get whipped, humiliated, verbally abused and electrocuted in a kinky meeting. However, when it actually comes to the topic of sex in a domme session, intercourse is off the table.
As mentioned before, domination is legal in the UK but there have been a lot of sex dungeons that have been shut down by the enforcement because of the belief that the dominatrixes are doing prostitution. No. Dominatrixes provide fetish services, not sexual ones. I mean, what other kind of time and companionship could they give to their clients? Soft, intimate ones where you would be cuddling your chosen acquaintance before you'd go to bed with her?
Dommes wouldn't set up dates with you at a lovely, vegan café that would be filled with daffodils and randomly framed photos of Edwardian people. Nor would they watch the latest chick flick with you at your local cinema. If you could find a dominatrix who would offer those kinds of services, then you would have found one very interesting domme to interact with…
Then again, every dominatrix is different and can provide a variety of services that are dissimilar to another. Yet a lot of them would follow a certain code that state to their clients what they do and don't do during an encounter.
At the end of the day, you don't always need to climax during a hot encounter in order to call it a good time; you just have to enjoy the moment and feeling of being in the presence of a dominatrix.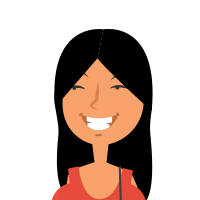 Latest posts by Zoe Jaspers
(see all)
---