Erotic Stories – My Dirty Diary!
January 27, 2016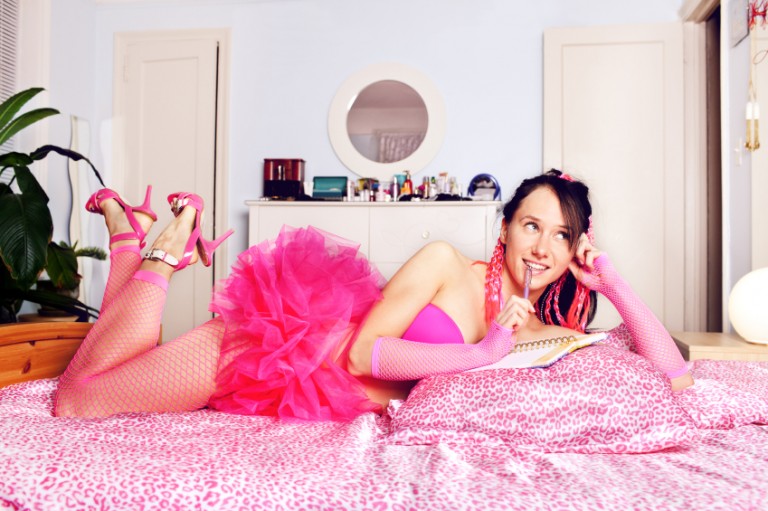 ---
I had to buy myself a new diary because my old one fell out of my bag while I was getting off the train from the Centrale FS station. I hope that the person who has picked up my book is enjoying all of the sex stories that I've written in it.
There were so many black pages left to fill in my last diary, but…what else could I have done? I could have wasted €20 on another trip back to the Lakes just to try and find my book, but I knew that the €20 in my pocket would have been spent for a better purpose; like a packet of condoms.
However, you are my new book, and now I want to tell you about all of the experiences that I've had underneath the bed sheets. Be prepared to be filled with a lot of filth, my new diary.
Tuesday 14th July
Monday night wasn't that spectacular for me, well, it wouldn't have been because it was Monday! Monday is the first day of the week where you have to wake up at 7.30 to get ready to work or to get to university on time.
I was in another 2-hour lecture about the history of graphic design, where the lecturer showed us a lot of videos which contained a lot of men walking out from the sea and onto the beach in nothing but a pair of tight swimming trunks. It was a cologne advert; Davidoff. The lecturer was trying to teach us how sex sells in our modern culture, but I was too mesmerised at the guy in the advert showing off his impeccable chest to concentrate on what my lecturer was saying.
I'm sorry if you're already getting the impression that I'm a bit of a sex freak…no, I'm not sorry about it. I like sex and I enjoy it; that all that you'd need to know about me. Some girls like to write about how they're depressed that they didn't have enough money to buy the latest Gucci purse, or how they couldn't fit into their favourite pair of jeans anymore because they've gained a kilo of fat over one month. The only complaint that you're going to hear from me is getting into a jaw lock after giving a guy a blowjob for 20 minutes straight.
I've been living here in the north of Italy for 6 months now and it's been about a month since I've had a good fuck. Some people go to see a therapist to sort out all of their issues and anxieties, but I just lock the door at night and masturbate to a video clip of Charlie Hunnam. In fact, I was touching myself while I was thinking about the handsome, British actor.
I didn't know what attracted me to him. Maybe it was his thick jawline, his lips, his chest, his torso…I laid on my bed with the blinds shut and the duvet tossed to one side. Since I don't have anyone to share my feelings with at this moment of time, my laptop has taken over one side of my bed. I turned it on and searched endlessly for naked pictures of Charlie Hunnam on Google.
I began to lose control of my hands as they began to make their way down my pants. My pants were a little damp and my clit was a little swollen. All I did in my bed for half an hour was press, rub and stroke my tender pussy. Sweat was trickling down from my calves and my body was becoming more sensitive with every rub that I gave to myself.
All I could do was imagine Charlie Hunnam's face in between my legs as he licked me out slow and hard. With every rub that I gave to myself, my body drove itself closer to the edge. I couldn't control myself. I wanted to tip over the edge. I needed to cum; I really needed to cum.

A few minutes later, I exploded in ecstasy and soaked my fingers in my pussy juices. I was breathing slow and hard as I calmed myself down for a couple more minutes. Afterwards, I contemplated to go for round 2, but I had to be a good girl and let my body rest for my illustration class today. My head said no but my cunt said keep going. Sometimes, I feel like I'm not like any other girl you would just bump into on the street.
Friday 17th July
Last night was a night that I wasn't expecting to have this week.
I was in another illustrations class where I was drawing a bunch of faces for my coursework. There's something about drawing with a pencil on a piece of paper that makes me feel nostalgic about the way the old artists use to create fantastic masterpieces.
Marcos, a guy who always sat on the table next to me, kept looking at me and smiled every time I looked up at him. He brought his work over to my desk and gave a bigger smile at me. I was already acquainted with him from when we were in the same graphic design class until he switched courses, but we didn't know each other well at the time.
He looked fairly attractive that day. He was wearing a red, flannel shirt with a pair of 'Levi' jeans and All-Stars Converses. His hair was short and dark which fitted my preferences in a man.
He asked me what I was doing after university and I said nothing. Well, my plan was to wank for a couple of hours before I pass out on my bed, but I thought that he wanted to go out and drink some beers with him in the evening; that's why I said nothing.
He asked me if he could walk me home and I allowed him to. But when we were both outside of my door, I put the key into the lock and I felt his finger trail up from my thigh and up to my ass. My clit started to tingle when he softly pinched my ass; I knew what he wanted to do tonight, or who he wanted to do.
I turned around and let him place his soft lips on mine. I wrapped my arms around him as he slid his hands slowly up my buttoned shirt. My breasts were already sensitive at that point and I wanted to rip open my shirt so he could pull down my bra and suck on my tits.

After a minute or two of exchanging each other's salivas, Marcos slipped his hand down my skinny jeans and felt the wetness in between my legs. I was quivering a little; it wasn't what I was expecting on a Thursday evening.
As he pushed his body against mine, I felt his groin pulsating against my hips; he was quite tall. Slowly, I unzipped his trousers and pulled out his throbbing shaft from his boxers. I have to let you know that this all was happening just outside of my house, my dear diary.
I didn't realise how much of an exhibitionist I was until I was thinking about it while Marcos' tongue was down my throat. Later on, I wanted to take it a step further. I pushed myself against the surface of the door, knelt down, and let his cock slide into my mouth.
Marcos groaned like a wounded animal that needed his wounds licked. I wanted to pleasure him, but I also wanted him to wait until I was free for a whole day. He looked at me as if he was going to cry, yet I reassured him that he was more than welcome to come back here on Saturday. I pulled down my shirt, picked up my bags and opened the door before I gave him a kiss and closed the door behind me. My underwear was drenched in juices.
Sunday 19th July
Oh, diary. Words cannot describe what kind of night I've had last night, but I will try my best.
We went out to the big square in town where all of the hipster students go to drink and laugh on their days off from university. Marcos has a bottle of Corona and I had a bottle of Heineken as we sat on the stairs of an old courthouse. We couldn't stop talking and kissing each other with every new bottle of beer we've drunk. I didn't know what it is about men in leather jackets, but I really love men in leather jackets. Like…really. Love. Them.
I couldn't control myself from rubbing his thigh and stroking his beard as I let his tongue invade my mouth. Marcos kept whispering in my ear that he couldn't keep it in anymore, so we hopped onto the tram as quickly as we could to undress in my room. He pushed me against my bedroom wall as he ripped off my shirt and skirt as fast as he could.
I could still remember the feel of his tongue trailing down my stomach and towards the crevice of my thighs, where I felt him sucking on my clit through my underwear. Suddenly, he lifted me up from the ground and flung me onto the bed, where he looks down at me as he undresses in an erotic manner. He looked as if he was a proud warrior who had won his prize and wanted to be amused for the night.
Well, last night, I was his muse and I wanted to be his muse. He forcefully spread my legs apart so he could see how pink and moist my pussy was. He gave me one, big and long lick until he rapidly thrust himself inside me.
For 3 hours, I was fucked and sucked by a guy who kept staring at me in my illustrations class. I was put into positions that I didn't think I could put myself in before. I was in one position where my ankles were touching my ears and Marco's pelvis was bashing against my ass.
Marcos knew how to make me sweat and how to drool. His tongue was all over my body; even in places where I thought no man would go to. Funnily enough, he had some kind of obsession with my ass that night. Most of the time that I've spent with him, his tongue kept tickling and licking my asshole as I try to push my ass further into his face. The moment I climaxed was when I was on my elbows and knees like animal who needed to be ravaged by another animal.
Fuck, we weren't human that night! We were two people who wanted to feel ecstatic and wanted to satisfy our dirty, filthy, erotic needs. Having Marcos cumming on my face and tits was what did the trick for me. We both laid on my bed for a good hour or so, smoking a cigarette as we heard the party continuing outside of the apartment.
He laid his head on my breasts for the remainder of the night until he left this morning. I'm still worn out from the fucking that I've had last night! Now, I'm wondering how to reply to Marcos' text which said:
'When can I see you again?'
What should I say, my dear diary?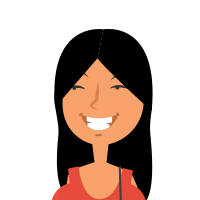 Latest posts by Zoe Jaspers
(see all)
---