Erotic Stories – Pleasure in Italy
December 4, 2015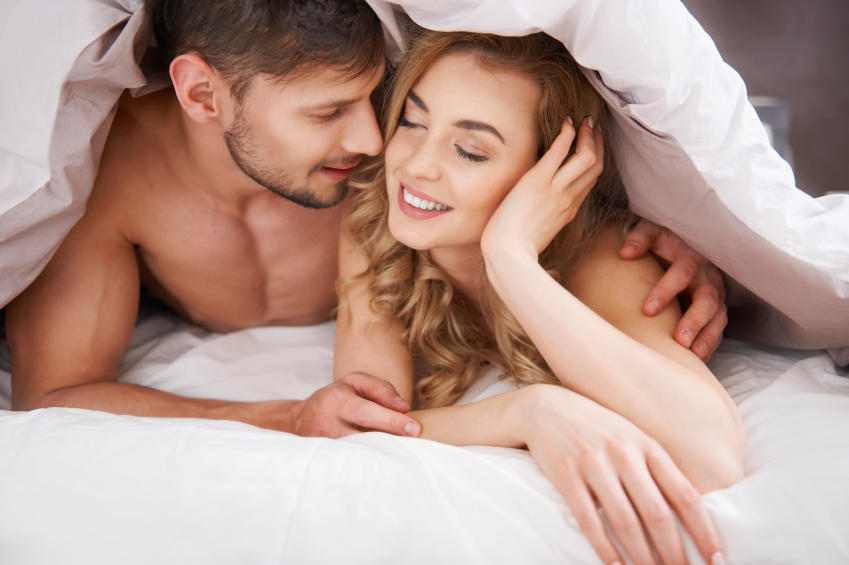 ---
It was November and I needed to escape my work for a little while.
The stress of working at the restaurant started to fill my head up with bad moods, so I begged my boss if I could book a fortnight of my annual leave to jet off somewhere I didn't have to think about the stress. Somewhere I didn't have to think about my hassles, my worries, or the rude customers at the restaurant.
For some reason, I decided to pick Italy as my getaway destination. I wasn't sure why because in November it's freezing. Maybe it was a familiar place to me.
Mingling with the guys
I once studied in Milan where I stayed with a group of architecture students who I enjoyed my time with. It was raining and my top was drenched; the city was so cold my nipples were on their ends the whole time. The first couple of days were fun, and I was just walking around the cathedral and hung out at the Navigli.
Afterwards, I went to see my old friend, Katrina, who befriended me while I was studying at the time. When I saw her again, I couldn't help but look at her slender figure. Her lips, her breasts, her legs, even the clothes she was wearing looked amazing. She was the first Croatian woman I've met who was lively and feisty; a good match for her boyfriend.
One day, I was sitting in her kitchen with a cigarette lit in between my lips and a cup of espresso in my hand. Katrina sat down with me and began to chat with me.
"Zoe, where are you staying at the moment?"
"At the hostel in the QT8 district, why did you ask?"
"Opposite us are a new bunch of architecture students who are looking to rent their beds out for about a week or so. They charge around 10 euros per night."
It was expensive, but compared to other forms of accommodation in Milan it was cheap.
"There's only one problem, though…"
"What is it?"
"Well these boys…they're not the same as Lucio or Lorenzo."
The two guys she mentioned were my old housemates. They fled from their homeland where Lucio went to Paris, and Lorenzo went to Shanghai.
"'Not the same' in what way?"
"Well, they're louder, and more…locos."
"Crazy?"
"Yes! That's what I meant, I'm sorry!"
"Don't worry. I understand some Italian; I just can't speak it well."
I smiled at her as I sipped on my coffee.
I was wrapped in my leather jacket with two jumpers underneath, along with a scarf to conserve whatever heat I had left in my body. I kept thinking to myself that I don't need coffee; I need someone to ravage me.
Hearing filthy noises next door
The next day, I've had my suitcase by my side as I placed two knocks on the cold, hard door that was in front of me. I heard the words 'Avanti!' before I proceeded to make my way down the hallway. It was the typical student pad.
The walls were covered in hemp plants and naked tits, and there were cables everywhere connected to their televisions and Mac books. They were all so kind to me…too kind. The group in the flat included a Moroccan, an Albanian, a Northern and a Southern Italian guy; I didn't know which one spoke English and which ones didn't. But one thing that I knew for sure was that they all loved getting drunk and having sex.
There was one night where I was getting ready to go to sleep. I was all tucked up with my scarlet top and my lacy red pants when all of a sudden I heard some really weird noises from the room next to me. There was the faint sound of a woman moaning erotically that was accompanied with some grunting.
I knew exactly what was going on.
I was a little envious to the fact that one of my friends was getting some sexual satisfaction, but I decided to have some fun of my own. I slid my hand slowly down my pants and felt the dampness between my thighs. It was warm and moist; so moist that I knew I had to wipe myself after I had some satisfaction of my own. My nipples got hard again and I lifted my shirt up to feel them. From that moment, my body went from freezing to boiling. My clit was swollen, and I knew that it needed some attention. I rubbed my fingers between my legs slowly and increased my tempo as I started to get close to the edge.
Out of the blue, I started to imagine a hot Italian guy invading my body with his fingers, tongue and cock. He had black hair, a sexy stubble, and a chest so impeccable I could lick the sweat off it. His tongue was playing with my tender nipples as he teased my pussy with the tip of his cock. If there was anything that would make me cum within minutes it would be a guy giving my breasts his undivided attention. My breathing hardened as I imagined his lips sucking on my tits. I was getting close; so close that I kept whispering 'I'm cumming! I'm cumming!'
I twisted my body over so that my head was buried in my pillow. My mouth clenched tightly on the fabric as I climaxed in my underwear. My fingers were drenched and the was sweat dripping down my back. A thought popped into my head that I should have opened the door next to me and asked if I could join in.
Day 4 at the student pad and all the guys were intoxicated with beer and rum. I saw my Moroccan friend cooking in the kitchen as the room filled up with the aroma of meat and spices. We got to know each other well and found out we were into the same music, the same fashion, the same ideals; we could have been duplicates of each other. He called me into the kitchen and I saw how red and diluted his eyes were. I wanted to help and cut up some vegetables as we chuckled at a joke he blurted out.
After a sip from his beer bottle, he turned around to stare at me. He placed his hand on my warm cheek and pulled himself closer into my embrace. I had to stop him in his tracks, just because he wasn't my type. We were too alike. He pinched my cheek cheekily and continued to cook his meal as I looked over to see the Albanian guy making out with a beautiful Spanish girl. I couldn't help but stare as my underwear got wet.
A party with a twist
Day 6 arrived and I was invited to go to an acquaintance's birthday party on the terrace. We all went upstairs where the tables were filled with wine and cake. Cigarette smoke dominated the room and the crowd was already tipsy. I went over to one of the tables to pour myself a small glass of merlot before made my way to wear the finger food was.
A man I never met before walked up to me; his hair was dark and his beard looked soft and thick. I noticed that he was staring at me intently so I replied back with some eye contact.
"Hi, your name is Zoe, is it true?"
His English was broken, but I understood him perfectly.
"Yes, that's right."
"My name is Macario. I go to the same class as Emanuele and Cesare."
"I see."
I smiled as I continued to pour the wine.
"You, er…"
"Hmm?"
"Er…Emanuele told me that you look pretty…and it is true."
My cheeks flustered and I giggled awkwardly, like a schoolgirl who received a love note from a shy boy across the table.
"Would you like some wine, Macario?"
"Si, signorina."
2 hours passed and most of my attention was kept on Macario since our first conversation. He had a gorgeous smile and his hands looked so huge. Dirty thoughts flooded into my mind again and all I could think about was the beautiful Italian slipping his fingers inside me.
"So, how long are you staying here in Milano?"
"Only for a few more days, and then I go back to the UK on Saturday."
"Have you got any things you want to do here?"
"Well, I want to spend some time up in the North. I went to Genova the other day and now I want to visit Lake Como."
"You want to see where George Clooney lives?"
"George Clooney lives there?"
"You don't know?"
"Nope."
He chuckled again and I smiled at him once more as I gulped down my wine.
"Come here?"
"What?"
"Come here."
He slapped his palm on his lap as an indicated that I should park my ass on top of him. The alcohol in my blood stream started to take effect and I struggled to sit on his lap. He wrapped his arm gently around my waist, and his fingers traced up and down my back.
"Do you have a boyfriend, Zoe?"
"I haven't had a boyfriend in 2 years."
"Really?"
"Si."
"But you look so pretty!"
My cheeks went red again.
"Grazie Mille."
"Prego."
Macario traced his finger on my left chin and I could feel the sexual tension as well as the romance between the two of us. My lips got the best of me as I gently pressed mine against his. Our tongues entered into our mouths and I kept hearing Katrina shout out to everyone that we were kissing. The handsome stallion broke off the kiss and jeered at her before turning his attention back at me.
"Can we go somewhere else?"
"Sure."
I lifted myself off him and he clutched hold of my hand to guide me downstairs.
We couldn't keep our hands off each other when we've reached the floor below the terrace. My back was pushed against the wall and my hands were brushing back his dark chocolate hair. My underwear has never been any wetter until that point where my legs were spread and his pelvis was rubbing against my pussy.
I undid his buttons to reveal his hard pecs. He looked at me with his bold eyes as he bit his bottom lip.
"Let's go."
He grabbed hold of my hand once more until we reached the flat I stayed in.
Getting dirty with the Italian Stallion!
"Let's be naughty."
"What?"
Macario hooked his arm around me and flung me into the room next door to mine, where I heard my friend fucking his attractive companion a couple of nights before. He slid the door shut and undressed his shirt and trousers. I couldn't stop staring at his cock as I was surprised at how large it was. I thought to myself that it was going to be a very good night.
"Come here."
I kept thinking that 'Come here.' was Macario's favourite phrase to say in English. Slowly, I walked over and turned my back against him. His hands began to invade my body and slipped into places that made my clit tingle. While he slid his tongue across my neck, his fingers pinching my nipples the moment my bra fell onto the floor. I felt exposed, but I felt exhilarated at the same time. Afterwards, Macario placed me onto my friends bed and continued to play with my nipples with his mouth. My eyes shot wide open when I felt three fingers slide inside my wet cunt. I held my hand against my mouth to stifle my scream, but the stallion cooed into my ear.
"It's ok, I want to hear you scream."
He pulled my hand away from lips and kissed me once more. His fingers slipped in and out and over again, and my juices trickled out from my pussy in droplets.
"Fuck me, Macario."
"I will. Hard."
Within moments, I clutched onto the bed sheets behind me as his shaft thrust inside me. His groaning only made me wetter and made me grab his hair again.
"Do you like my cock?"
The handsome stallion moved his hips slowly before kissing me as he moved faster.
"Y-Yes…"
The size of his dick made it difficult for me to reply back, and he kept smiling at me as I stuttered my words. He lifted his upper body off me and raised my hips up as I push myself further down on him. The light from the hallway illuminated the back of his shoulders, and hot air escaped from my lips as my moans came almost impossible to control.
"More…more…more…more!"
My voice got louder and I saw that Macario enjoyed it. Out of the blue, he grabbed hold of my ankles and raised my feet up so they were right in front of his face. He kissed the outer arch of my left foot before pressing both together and fucked me harder and faster. The expressions on his face drove me wild. There was a carnal hunger inside him that broke out of his body and turned him into a primitive animal. As I stared at him with my glistening eyes, I thought that maybe he was in a need for release; just like I was.
"Your pussy is so tight. I want to fuck you all night."
Suddenly, I heard the main door opened and we both stopped in our tracks. Our hearts were at a stand still and through the translucent windows, I saw the Moroccan walking down the hallway into his room. Macario decided to throw another surprise at me and unhurriedly slid his hands from my legs on onto my hips to turn me around on my stomach. He put one of my arms behind my back and with one hand and the other on my mouth. He thrust his throbbing cock inside me hard, and I ended up biting his fingers to smother my scream once more. I couldn't believe my friend walked back to the party and didn't notice that I was humping his university colleague in one of the rooms.
I was getting close. Very close.
He released my arm behind my back to reach down and press his fingers on my tender clit. I knew that if he continued to rub it in the way he was doing so at the time, I would drench his cock in all of my juices and make a noise that would deafen him. Macario released my mouth to grab onto my silky long hair and tug it back. I stared at the ceiling as I felt his hips grind against my ass.
"Cum for me, Zoe. Cum for me."
My mouth opened wide as I exploded on his cock. My eyes were tightly shut and my fists were clenching hard. I collapsed on the bed and I felt a small wet patch. He made me cum so hard, I squirted on him as well as the bed sheets. I began to panic a little as the guy who slept here was going to return in an hour or so. Macario laid his front on my back again and whispered into my ear.
"You may have climaxed, but I'm still hard."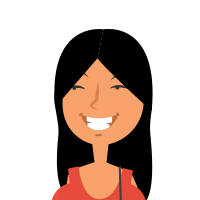 Latest posts by Zoe Jaspers
(see all)
---