Erotic Story – Gay Sex in the City!
October 19, 2015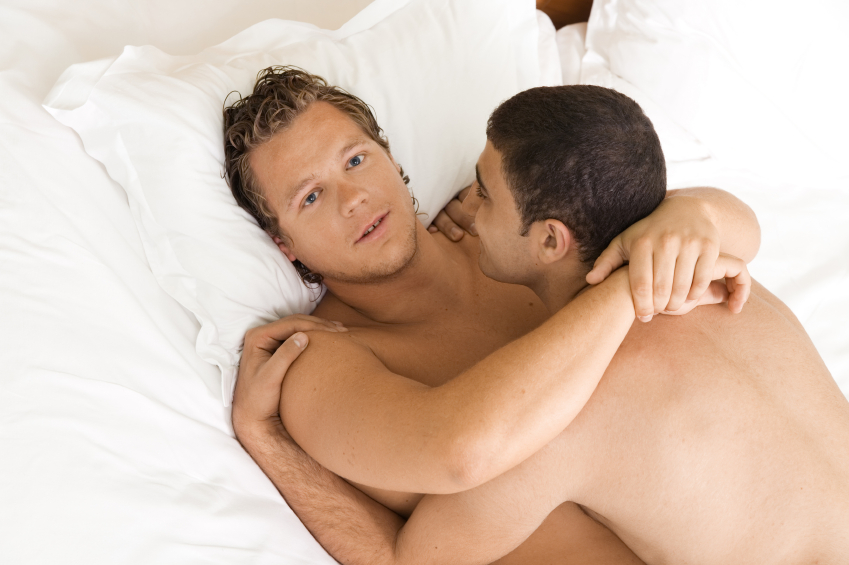 ---
I was just a new guy who moved to the big city from a small town; you could have called me a little fish in a big pond. It was almost impossible to not do something crazy or stupid in the big capital, even for a country folk guy like me. I was prepared for whatever came my way, however, I wasn't expecting to drink the cum from another outside my apartment door.
Moving in
I was standing outside of the apartment block with two big suitcases that were sat at my side. I looked at my keys with the tag on that said:
'NO. 26. 4th FLOOR.'
"4th floor? Are you fucking kidding me?"
I thought to myself
I stared at my two bulging luggage cases and sighed to myself before I grabbed both handles and tugged them towards the main entrance. The hallway was huge and the staircases were wide. It seemed beneficial to me, what I didn't realise was that the case goes in a spiral, so I knew I was going to look like an idiot going up those stairs. Not wanting to make two trips, I challenged myself by dragging the two suitcases with me at the same time.
I was about a third of the way to my destination and sweat was just dripping from my face and back, as it began to trickle down to my boxers. I was wearing tight jeans at the time so it didn't help me move at all…they made my ass look good, though. I saw the post on the wall above me saying '4th FLOOR'.
"Thank fuck."
I suddenly tripped on a stair and fell as one of my suitcases went sliding down the stairwell. I winced in a pain a little when I noticed a graze on my right arm. I had to bring one suitcase up close to the door to sort myself out, and quickly so no one would just barge out from their flats to see how much of an idiot I looked like.
In a hurrying manner, I rushed back down one set of stairs to grab the last piece of luggage. All of a sudden, I heard the door at the top of the 4th-floor open. My door was adjacent to the other one, so the person coming out from the flat must have been my neighbour.
"Ok, just brush yourself down a little, fling your hair back and greet the person with a cute smile."
My social anxiety sometimes got the best of me, so I made a pact to myself that I would try my hardest to be more open and meet new people. As the door became fully open, out came the most beautiful man in my life. I knew it sounded corny when the thought popped into my head, but it was true!
His hair looked soft with blonde highlights. His blue eyes were startling yet enticing, if I had all the time in the world I would have stared at him all day. His skin complexion and lips were perfect, and then I saw his chest and hips and they were so mesmerising. I was trying not to stare at them, but they just looked so touchable, I would have let my hands rub all over his body if I wanted to.
However, I had to stop my observation as he began to stare deep into my eyes. My smile went from cute to awkward, where it was accompanied with an awkward giggle. He continued to stare at me before he locked the door, and gracefully made his way downstairs and walk pass me. I waited for a couple of minutes before I heard him exit from the main entrance, and then I sighed to myself once more.
"I'm a fucking weirdo, no wonder I don't have a lot of friends…"
I muttered to myself.
A dirty imagination
I finally managed to unpack my belongings in my spacious flat and noticed that I also have a balcony located close to my living room.
"Amazing! Now I have a place where I can smoke."
I walked over to the balcony where the observe the beautiful view of the city landscape. The lights were all on and the ground floor was thriving with music and lively people. I wished that I was a part of whatever party was going on down there.
I drew a cigarette out from my packet of Red Lucky Strikes and set the stick on fire, sucking in the fumes and breathing them out leisurely. A door was heard opening next door to me, and I saw him again. I had to hold my breath when I saw what he was wearing. He had his legs and chest exposed, with his firm ass covered in Ted Baker boxers, and his pecs were being constrained by his cotton blue shirt. Even though he had the most handsome face any man or woman could have laid their eyes on, his legs had me hypnotising. He just looked good everywhere.
I watched him take out a pack of cigarettes and noticed the brand on the packet.
"Lucky Strikes? That's perfect!"
I whispered to myself once more.
The sight of him placing the cigarette between his lips before flicking on his lighter was the sexiest thing I've seen so far. I kept thinking that he must have been the clone of Charlie Hunnam. He resembled him so much, it was almost considered as unreal.
I tried to look casual and not made it seem like I was staring at her like a pervert…how could have I denied being a pervert, though? Simply staring at him made me imagine myself climbing over and touch his throbbing cock. I tried to keep my cool as I finished off my cigarette. I flung it across the sky and tried to get one more glimpse of the Charlie Hunnam clone before I went back in. But it seemed that he finished his cigarette early and made a move before me.
I caught him looking at me with his daring eyes before he closed the balcony door behind him.
I felt something growing in between my legs and hurried inside to slam the door shut. After I rushed into my bedroom, turned on my monitor sitting at my desk, and tried to find the best website for gay porn.
"Is there anything good on here? Anything at all…? Ah! Here."
I sat down on my office chair, spread my legs and slid my hand down my underwear when a video plays. I watched 2 guys pleasuring each other in the 69 position and I kept imagining me and the Charlie Hunnam clone licking each others balls and sucking on our cocks.
"Fuck, you're so hot…"
I mumbled to myself as I felt the blood rush from my head down to my dick. It got to the point where I couldn't watch the video anymore, and I placed my feet upon the desk and had them apart like a gymnast doing the splits. All I kept thinking about was having my fingers sliding into the man's asshole and licking the juice that was drooling from his dick.
My tempo went faster and faster, up to the point that I ended up moaning and screaming for the whole floor to hear. I felt my pants getting drenched and my fingers getting sticky from the sweet nectar that sprayed out of me. I exhaled heavily as I fell back onto the chair. There was sweat dripping from my calves along with strands of my hair sticking to my face.
"I want to see him again."
A rendezvous in the toilet
It has been a couple of days since I moved into the apartment. It was Friday night and I wanted to go out. I didn't want to spend my evenings masturbating to two guys fucking each on my screen, so I thought of getting crazy in a nightclub.
I was wearing something quite casual, I had a black top on, along with skin tight jeans that gave me the perfect push up on my ass. There was a club around 10 minutes away from my place and I thought to give it a try. My hair was ready, my aftershave was on, and I hoped that I would be able to meet new people.
I managed to get into the club without any hassle, I made my way to the bar and parked my butt on one of their leather seats. A handsome dark-haired man walked towards me with a smirk.
"What can I get for you?"
I stuttered a little before I straightened myself out.
"3 shots of vodka."
The bartender looked a little puzzled at me, with a face that read "Are you sure?" I wasn't too bothered by it. It was better for me to have vodka than something stronger and insidious like absinthe. He grasped hold of the bottle and poured the clear liquor into two tiny glasses. He passed them over to me as I handed him a bank note and waited for my change so I can let the liquid trickle down my throat. The warm sensation would have made a decent substitute for spunk.
I turn my head to observe the crowd performing on the dance floor, and out of the blue, I saw the Charlie Hunnam clone walk pass me. He was wearing a burgundy shirt that makes his chest look immaculate. I watched him subtly sway his hips on the dance floor until I saw him wrap his arms around another beautiful man. My heart dropped when I saw his elegant black hair move getting brushed by my crush's fingers and watched his lips kiss the skin on his shoulder. I continued to observe them as they made their way to the men's toilets. I had to follow them.
They entered into the cubicle next door to me as I went into the one next door. I locked the door and pressed my ear against the wall. I heard them whispering, kissing, and moaning as they rustled each other's clothes to get a feel of their hard ons. They started slowly banging against the wall against the wall, and I had to move away slowly.
I couldn't help myself anymore and began to unzip my jeans, slid my hand down my pants once again and feel how hot my cock was. All of my thoughts went straight out the window and I continued to touch myself as the banging against the wall went faster and harder. I was trying to catch up to their tempo, but I couldn't hold it in any longer. I wrapped my hand around my mouth as my body went limp, and my legs began to quiver like the same night I was dreaming about that beautiful man.
I heard the pair leave from the cubicle and I stayed in there a couple of minutes after they exited the toilets. A sudden wave of despair surged through my mind.
"Was that his boyfriend? Is that why he doesn't look at me for more than 3 seconds?"
I pondered about the thought before I went back into the main club area to get wasted.
Getting frisky
I was on my way back to the apartment, where my shoes dangled from my fingers and I swayed back home barefooted. I struggled to unlock the main door as the vodka was still running through my veins. It was when I entered the hallway and stared at the staircase before I shouted with agitation.
"Oh for fuck sake!"
It wasn't until I reached the third floor I started to struggle at lifting my feet up. I heard another person making their way up and I just had to groan in annoyance. I flicked my head up to the ceiling, took a deep breath and turned my head to apologise to the stranger for how drunk I looked at that point. Only the stranger was the man I have been thinking about since I moved to my new place. He looked at me, and I looked back. For the first time, he spoke to me.
"Are you alright?"
He didn't sound like Charlie Hunnam.
"Yeah, I'm fine, I'm just a little hungover."
"It's 7 o'clock in the morning. I just saw you walk from the street up here."
"Oh…sorry."
I turned my head away from him.
"You live on the 4th Floor, right?"
"Yeah."
"I'll help you up."
He tried to grab hold of my waist as I held onto the handrail to keep my body upright. His gave me an electric surge throughout my body. I felt fantastic, but because of it that, I tripped and ended up falling down, making my next door neighbour fall too. But I couldn't move as I felt a hard bulge pressing against my ass. I was frozen.
"Does it scare you?"
He softly asked me?
"No."
He was obviously asking me if I was afraid of his cock. Maybe that was his way of teasing me. I hate it when guys tease me, I just wanted to get right down to it. He lifted me up once more and helped me up the stairs before we reached our floor. I twisted my body towards my door and searched for my keys again.
"Thank you for helping me up the stairs-"
I felt my shoulder being twisted forcefully, as my tongue was found entangled with my neighbour's, and he wrapped his hands around the back of my head and proceeded to trail them down to my waist, and slid his fingers underneath my shirt.
"Did you cum while you listening to me fucking another guy from behind?"
"What?"
He twisted me around once more and forcefully ripped my jeans open, pulled down my boxers and spread my ass cheeks apart. I heard him making noises of pleasure and satisfaction, and he squeezed me before he began to lick around my asshole.
"Fuck! We can't do, Ah!..ah…not here!"
It became harder for me to speak in full sentences, but he didn't care. He enhanced the feeling further by stroking my shaft, rubbing the tip before massaging my balls. I would have thought the alcohol in my system would make it hard for me to cum, but surprisingly, I was already getting close to the edge. He continued to rub and lick faster and harder, right up to the part where I felt something entering inside me; he was fucking my asshole with his tongue. That did it for me. That was what made me explode all over my front door, where I created evidence of my filth all over it.
But it wasn't over yet.
Right before I had the chance to clean myself, He turned me over again, forced me to sit my ass down on the floor, and pushed his crotch right against my face. He unzipped himself and out came a massive 8-inch cock that was touching my face. It was then I thought that when he asked me if I was scared of his bulge, it was because it may have been too huge with his previous lovers. He grabbed my hair and looked at me deep in the eyes.
"Open wide."
He proceeded to shove his throbbing cock inside my mouth, he started off moving slowly, before he clutched two hands onto my head and increased his tempo, getting his whole length in. I couldn't reply to any dirty words he was groaning at me, so I just listened to his beautiful voice.
"Do you like that?…You like it, don't you? Do you like having my cock down your throat…are you getting hard again from choking on it? Good…Your mouth is made for my dick…you're going to remember how it tastes for the next 3 weeks…Oh, I'm cumming…I'm cumming…are you ready?"
I listened to the euphoria in his voice as his cum sprayed the inside of my mouth. Some of it dribbled from my lips while the rest of it trickled down my throat. He relaxed and dug into his jean pockets to get his keys while his dick was still hanging out. He turned to me again.
"If you're free tonight, come over. Don't forget to bring some Lucky Strikes…and some lube."
He winked at me right before he closed the door on me, and I was still trying to catch my breath with cum stains on my shirt.I continued to lay there with my head leaning against the wall, I thought to myself:
"If that's how guys do oral sex here, then God knows how sore my ass will be the next day."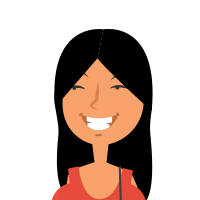 Latest posts by Zoe Jaspers
(see all)
---