My Sex Diary – Part Two
February 3, 2016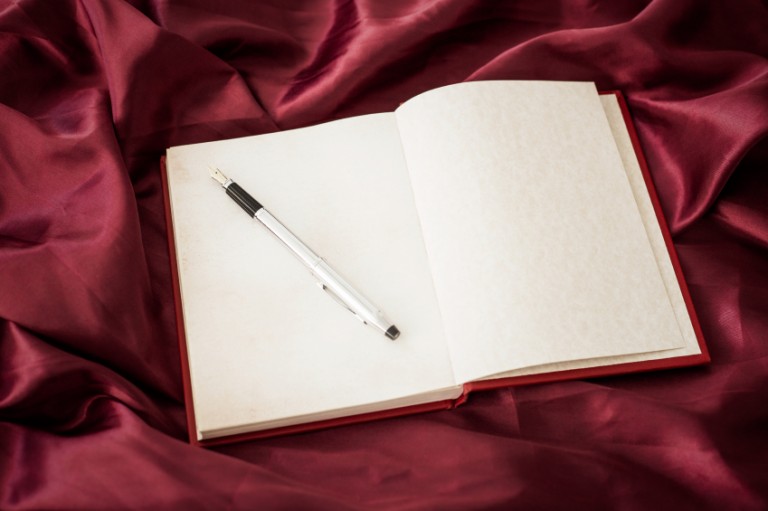 ---
He laid his head on my breasts for the remainder of the night until he left this morning. I'm still worn out from the fucking that I've had last night! Now, I'm wondering how to reply to Marcos' text which said:
'When can I see you again?'
What should I say, my dear diary?
Sunday 23rd July
Hello again, my dear diary.
It has only been a couple of days since my last entry, but I want to update you about where I have been since then. For the whole of Saturday night, Marcos stayed in my apartment where he kissed, licked, sucked and fucked every single part of my body for 24 hours straight. I know that I have mentioned this before, but I never thought that a guy who studies in the same class as me would be so fucking good in bed.
I've been thinking about it a lot recently. Ever since I've started my illustrations class back in January, I didn't find a single man in the room who appealed to me. There was no one in the class who made me want to gaze at him while I draw whatever I needed to draw. No one until Marcos, of course.
It does make me think that I shouldn't judge a book by its cover; that maybe most of the men in my class would be able to satisfy me as much as he does. Fuck, I'm sitting here having my espresso and I'm already getting hot and bothered over the thought of Marcos on top of me.
He came over to my flat at 6 PM last night and we've started our evening off by having a glass of rum and coke as we watched 'The Godfather: Part III'. Since I've first fucked Marcos, I've started to become more observant of the way he looks and the way he moves. On Saturday night, he was wearing a burgundy cotton jumper with blue jeans and a pair of black converses; it's what a typical student would wear.
While we were watching the movie, I felt his hand trail on my left shoulder as he rested his left arm behind.
After a week of rough, crazy sex, he knew that he would make me horny by a simple touch. Slowly, I spread my legs apart where our knees touched. I felt the blood rushing from my head down towards my crotch, where I felt my clit pulsating against my jeans and my juices trickling down from my pussy.
Being the tease that I sometimes am, I try to act like I'm oblivious to what would happen next. He looked at me but I was still watching the film until he grabbed hold of my chin and placed his lips upon mine. He took my glass of alcohol out of my grasp and placed it on the table next to us so he could clutch onto my palm with his. He definitely knew how to make me wet. Marcos had me pinned down by the hips as he continued to invade my mouth with his tongue. The way that we exchanged fluids just made me wish that I was wearing a pair of jeans that had a hole in the crotch area.
After a brief moment of sensual passion between us, Marcos abruptly yanked me from the sofa, carried me to the kitchen and firmly placed me on the kitchen table. His hands were rummaging through my clothes as if he was searching for gold, but within a single moment, he tore apart my blouse and pulled off my jeans to reveal my naked body. I knew that he would enjoy seeing me with no underwear on.
Marcos stared at me like he did before; as if he was a hunter who has captured his prize and is ready to be amused by her. Before I even got the chance to savour the moment, he spread my thighs apart, revealed his majestic manhood and slid his whole length inside me. I felt him quivering inside my moist cunt and I loved it.
I loved how he would get weak by the touch of me, like the way that I got weak by the touch of him. We humped and fucked as the table banged against the kitchen wall and created vibrations in between the plasterboard. Every time we've fucked, we become animals who wanted nothing more but to get ravage each other hard. You'd be surprised to hear that this lasted for 2 hours…
Obviously, we changed positions and rooms but at the end, Marcos ended up squirting his hot cum into my mouth and I ended up spraying my juices all over his face and chest.
We were the animals of sex. No. We are the animals of sex.
Friday 28th July
Marcos is becoming accustomed to having me in his presence. He's started to stay at my place more often and enjoys sharing his lunch with me after our illustrations class. I'm not saying that it's a bad thing, but it's not I'm used to. I've had experience of meeting guys who love the thrill of sleeping with a girl once and then move on to the next girl and so on and so forth. Either way, I'm happy that Marcos likes to spend time with me.
Last night, my dear diary, we decided to try and do something a little bit different. He was sitting on my bed as I was at my desk trying to complete my coursework for the final critique at the end of the week. I heard him picking up his rucksack and rustling his hand inside it but I didn't take any notice of it.
What did make me notice was that he rose up from my bed, walked over to my desk and trailed his finger down my neck. He was staring at me with eyes that looked like they wanted to undress me. He softly grasped my free hand and pulled me up from my desk, only to reveal a pair of handcuffs in his hand. I told him where the perfect place would be to cuff me and it was on a metal bar in a massive closet room which I've never used before.
My wrists were held above my head and my feet were levitating from the ground a little bit. From then, Marcos proceeded to invade my body once more. It was actually convenient for him to do all of the work last night as I was quite tired after studying that day. He unhooked my bra and pulled down my pants as he began to play with my clit with his fingers. God, he knows how to touch me well.
I loved the way that he pinched my nipples too; not too hard but not too soft either. My moans were escaping from my lips and Marcos couldn't help but to slide his free fingers into my mouth so I had something to suck on. Afterwards, I felt something hard and hot sliding in between my slit that drove me a little bit crazy. The way that his shaft was rubbing against my clit just made me want to grind my ass against his groin.
We were both turning into animals again. We were getting close to the edge again. We were cumming again. Hard.
While I was climaxing, I had to move my hips back and forth to feel as much sensation as I could in between my thighs. His warm cum was trickling from the side of my leg but I liked it. I liked the way that he explodes himself on me, as if I am his possession and that he only wants me; nobody else.
Maybe, I'm just a pervert.
Monday 31st July
I've scared myself a little bit last night.
Marcos and I were at a housewarming party where a friend of mine wanted to christen her new place with alcohol and food. We were having fun like any other student would on a night of intoxication. That night gave me the chance to chat with my other mates due to the fact that I haven't seen for a while. Because of…well…you know…the amount of fucking that I've had over the past 2 weeks.
One thing about the party that threw me off a little, was that there was a guy who kept looking at me from a distance. It was the same kind of look that Marcos was giving me on that day in my illustrations class. I didn't want to take any notice of it, so I stuck by Marcos whenever a friend of mine went off to talk to another person.
His hand began to trail down to my ass where he kept caressing it. After the handcuff sex that I've had the other night, I wouldn't refuse another session of doing something kinkier last night. I seductively walked to the bathroom as I swayed my hips in front of Marcos. I didn't see him, but I knew that he would follow me later.
As I washed my hands in the basin, I heard the bathroom door opening before closing once more. I knew it was Marcos when I turned around; who else would it have been? He lifted me up and placed me in the basin when he pulled down my trousers once again to reveal my warm, wet pussy to him. He looked hungry. Very hungry.
Maybe it was the drink that made him act more carnal with me than before, but that didn't make me stop him from gorging on my cunt. I spread my legs further apart to let him get a good view of my juices flowing out from my tight, little hole. I love watching him enjoy the view of me because it lets me know that he always wants me, but would never be able to satiate his thirst for me from one fuck.
His pace quickened as I began to grind against his face. It was getting very difficult for me to control my moaning so I had to put my hand over my mouth. Once again, I was getting close. I love how Marcos can make me cum with every sex session that we've had with each other.
However, I had to stop, because the bathroom door opened unexpectedly and I saw the guy staring at me with my legs apart. He only looked at me for a couple of seconds before shutting the door immediately.
Marcos was tipsy enough to not care but I couldn't help but turn red with embarrassment. After a few hours of having at a great time at the party, we've decided to crash at my place for the night.
But here is something that disturbs me a little bit, my dear diary. As Marcos spooned me before he went to sleep, I was thinking about the guy who caught me getting eaten out. It was the same guy who was staring at me at the party.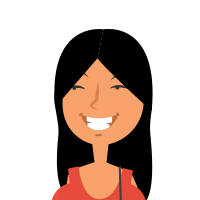 Latest posts by Zoe Jaspers
(see all)
---
---