Erotic Tale – Secret Sex Orgy
May 1, 2014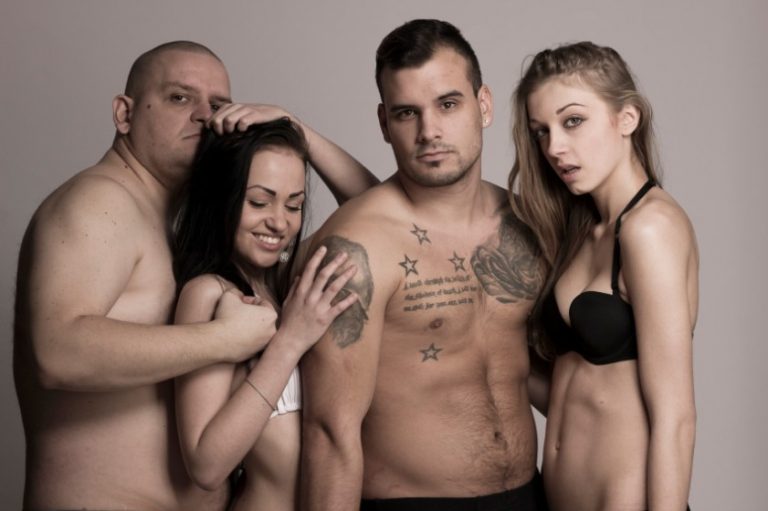 ---
This is a private confession about my hot orgy experience. It was last month when I was vacationing in Stockholm, the sex capital of the world, where my desires of having an orgy was fulfilled.
We four young men, Jude, Justin, Randy and I (Marion), were busy roaming around, partying at night clubs and having fun. However, seeing all the hot girls dancing made us want to act out our orgy fantasy even more.
Cecilia and her mates
It was on the last evening of our vacation when we met this nice girl, her name was Cecilia. We were at one of the bars, drinking away and talking about sex games and sex parties that we attended over the week, when she overheard us speak.
A moment later Cecilia was over at our table, asking us our whereabouts and if we were interested in a wild party, she did so with a wink. We understood Cecilia's wink and boy were we glad to have had an invitation. The party was about to take place an hour from then, hence we headed back to our rooms to get all prim and proper.
Plenty of hot women
We followed the instructions left to us and reached the venue, there was loud music and plenty of beer. As I entered with my friends, Cecilia welcomed us with a warm hug and kiss. She was dressed in only a sarong and her friends were roaming around topless. Needless to say, the four of us were already getting hard, watching the escorting nymphs in all their naked glory.
Self-service was the norm at the party, I saw men pouring out their own cocktails and punches, serving others was rarely seen. Everyone was in a good mood, dancing, eating, drinking, relaxing and yes, in some corners, I found men already getting blowjobs and more filthy action by the escorts, who were ever ready to serve them.
Let the games begin
At the stroke of midnight, the music was switched off and Cecilia and her mates started their horny sex games. Each of us had a blonde escort to play with and my dick was already being gobbled by two petite women at the same time. As this happened with me, I watched how Jude and Justin were humping the hell out of their women friends, the women were squealing and groaning.
Randy was getting all frisky as his manhood was being serviced by one of Cecilia's friends. She wrapped herself well around his waist while with full force he entered her. I was busy sucking my escort's breasts, as the other kept blowing my large manhood. We brought the girls in a circle formation, each of them busy rubbing one another's titties, while we took turns pounding their wet juicy pussies.
Reaching a climax
As the night passed on and our thrusts got harder, the moans wouldn't stop and nor would the swapping of escorts. Two hours or more and we were all ready to cum, the loads were shooting and the escorting nymphs were busy swapping cum shots with one another.
This indeed was a very hot way to end our sex vacation in Stockholm. Maybe someday soon, we four shall go there again!
---