Five Ways BDSM Helps Your Sex Life!
August 12, 2016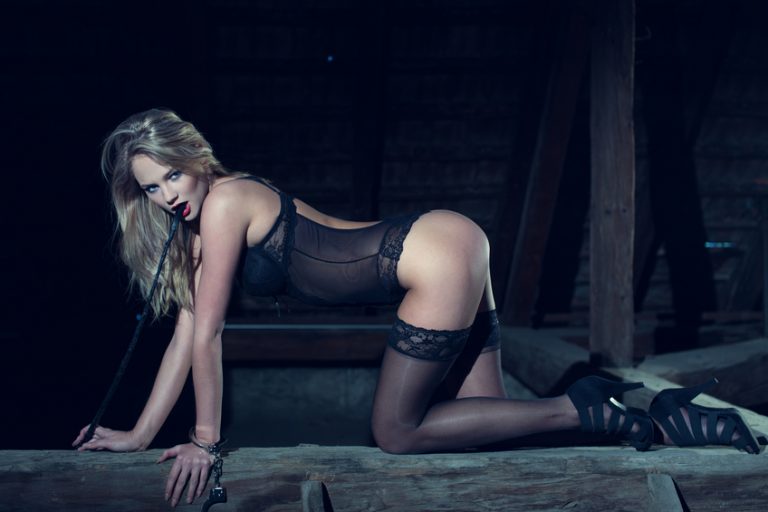 ---
Guys, you can't knock BDSM until you've tried it. I mean, if it's so bad, then why are there so many lingerie shops selling D/S equipment, or so many people talking about how exhilarating it is on Youtube?
Still, there are a lot of guys and girls that believe BDSM is wrong, saying that it can cause injuries and deaths, as well as 'ignoring' the use of consent. However, that kind of shit happens because some people don't do the kink right; they didn't educate themselves enough to know about the regulations and importance of protection and consent during a session.
If you follow the unspoken rules of BDSM, you will realise that it becomes a boon for your sex life. It may not appear apparent straight away, but it does improve, at least, 5 different aspects of your sex life.
1) Increases your creativity
The great thing about BDSM is that it gets your head in gear, because the big part of the kink lies within the preparation. You have to think about what kind of latex garments you'd want to wear, what kind of torture toys you'd want to use, and what kind of scenario you'd want to play out.
Additionally, you can embed some roleplaying in your sex sessions. You could pretend to be a stern tutor that needs to teach a sexy student a lesson, or a doctor that remedies his patient by giving her pain and pleasure…
2) Allows you to try out different roles
There is no 'right or wrong way' in doing BDSM when it comes to who should be the dominant one and the submissive one; I say that because you there are so many different characters that are involved in the kink. You have doms, subs, switches, kitties, dogs and so on.
As mentioned before, there different roleplays that you can try out in the bedroom, or even in a sex dungeon. Since I am a sexually active woman who has an open mind, I would like to try out all of the different characters that I could act out as in a session, whether it would be a dominatrix with a 31-inch leather whip, or a little kitty with a fluffy tail plugged into my ass.
3) Experience different acts in the bedroom
Whenever I have my sessions in the sex dungeon with my dom, we would always do a variety of foreplay before we'd have intercourse with each other. We would do a lot of interrogation, spanking, flogging, peg-clipping, nipple torturing and so on.
In domination & submission, you don't do the conventional foreplay that you'd see in romantic films or softcore pornography. In fact, most BDSM porn videos mainly show the painful foreplay before they finish off with the pleasurable intercourse. I shouldn't use the word 'pleasurable' when I'm writing about this kink, but then again, intercourse still gives you pleasure.
Anyway, depending on what tools you have, and which role you play, you can always do a few exotic acts that can spice up your foreplay in the bedroom. Shit, you can do hair pulling, face fucking, neck stroking and so on.
4) You learn what your limits are
One of the important things that you need to have when you're having a BDSM session is a safeword. Some doms give you the option to say the colours 'yellow' and 'red' to let them know when you need a break or when you need to stop, but that choice is completely up to you.
Personally, I like to use 'yellow' and 'red' because they give me the opportunity to say what I don't like before I carry on with the session. Then again, if you don't have a lot of experience in BDSM, it can get confusing when someone will shout out 'yellow' or 'red'. If you don't know what a safeword is, it is a word that the submissive person would say during the session when it becomes too intense or uncomfortable for him or her to handle.
A safeword is a useful and vital BDSM tool to use because it allows you to understand what your partner's limits are, or to make you see what your limits are if you're playing as the submissive. Then, you will be able to learn what turns your companion on, and make your next session better than the last.
5) You would ALWAYS be satisfied after the end of a session
Now, this section is aimed at all of the women that are reading this article right now. No matter how long or how short your BDSM sessions would be, you will always cum at the end of every play.
You don't have to put in any work to get your juices flowing, a dom would find a way to make you climax, whether he or she would use a tongue or a magic wand. I'm aiming this section at the girls because it does take them longer them longer to orgasm, which is why you hear a lot of stories about 'bad shags' from other women. Let me assure you that if you're a good girl to your dom, he or she will make sure that you would get the satisfaction that you desire at the end of the BDSM session!
Don't knock it until you tried
If you're new to BDSM, or you're just intrigued in how it could improve your sex life, there's no reason for you to give it a shot. I mean, you're not going to like every single aspect of the kink, but it's better for you to say that you've tried it once, rather than not trying it at all.
Why not give it a shot? Have a look at the three major things that you'd need for a session, and let me know if it has put that little spark back into your sex life by writing your story in the comments section below, or on my twitter page if you have an account.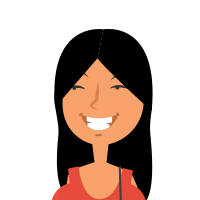 Latest posts by Zoe Jaspers
(see all)
---