A Guide To Giving A Perfect Blowjob
April 30, 2014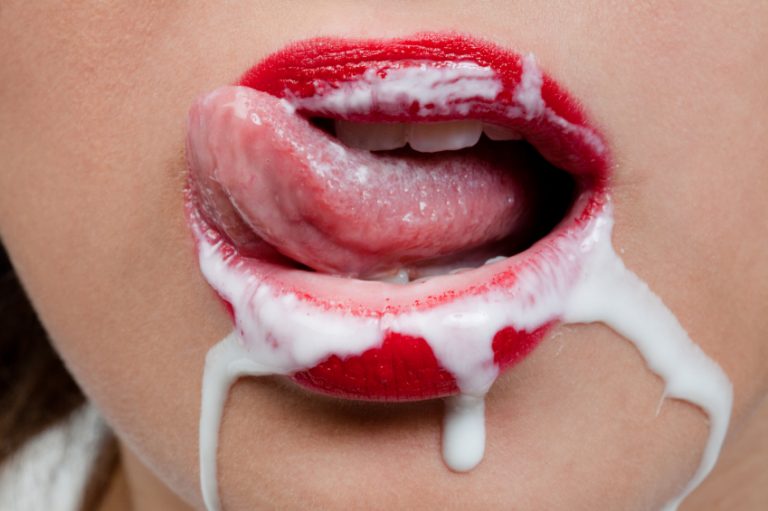 ---
We're going to assume that you've seen plenty of porn. What you're seeing there, it's not magic or special effects. These are professionals. Giving a blow job is one thing, but giving the perfect, like you see on film blow job is something else entirely.
It does take some skill, but with practice, there are ways you can improve your technique.
In order to get it right, we've compiled some techniques which can improve your technique, and help you give the man in your life a really good time.
Getting Into It
Try to do it with feeling. This is one of the better bits of advice that everyone should take. This means that you really have to go for it. Get in there and make it happen. Guys love it when you take charge during sex. Of course, the giver shouldn't be too aggressive here because that will take the fun out of it, it's important to be gentle. It is all about striking that balance.
This needs to be remembered because far too often, the giver is too aggressive with the receiver and other than being painful, it can go past feeling good and just become clumsy and awkward. You need to remember to relax
Blowjobs are great in that it's quick sex that you can do almost anywhere. This is a great way to be spontaneous because sometimes the urge is there and you have to be creative. You can't always wait. There really are many benefits to the blowjob
The Technique
Position – No hands during oral sex is one way to make the blowjob perfect. If the dude is up against the wall or lying down, the girl giving the blow job can just take their time with him. Freedom!
Hands – You can also use hands. Taking control is the important part of the blowjob here. Hands can grab the shaft or cup the balls.
Tongue – Tongue use can never go wrong, this can be done all over the shaft and underneath or around the head.
Grabbing – Another good move is grabbing some ass. This is another move that controls the blowjob. It shows that you mean business
Eye contact – Making eye contact during the blowjob just makes it hotter over all.
Thrusting helps the rhythm of the blowjob as the thrusting would be similar to vaginal sex. This should be done slowly unless you like it more aggressive. This depends on what kind of sex you're having, but generally we're talking about slow and hot.
Get a mirror in there too. If you do it in front of a mirror, it gives them a view of them getting oral, which they will enjoy.
The Big Finish
This act is going to finish so you want to make sure that everything is worked out or thought out ahead of time. Some men may or may not be able to control themselves, so may need to masturbate some hours before.
If you're the one giving it, make sure you understand that it could get…um, messy? Sometimes, using a condom for the blowjob will help, if the condoms are sensitive and thin, and there won't be a problem in numbing the penis.
Other than this, you can do the clean up later – or get creative. It is all down to personal choice.
We can guarantee that the escorts in Helsingborg are very familiar with giving excellent and perfect blowjobs. They can give you great tips to take home to your girlfriend, or to any ladies who may make a booking who wish to find new ways to please their man
Still, just getting the information isn't always enough. It's just like the saying that goes, "Do you know how to get to Carnegie Hall? Practice."
---