Guide To The Perfect Handjob
December 17, 2015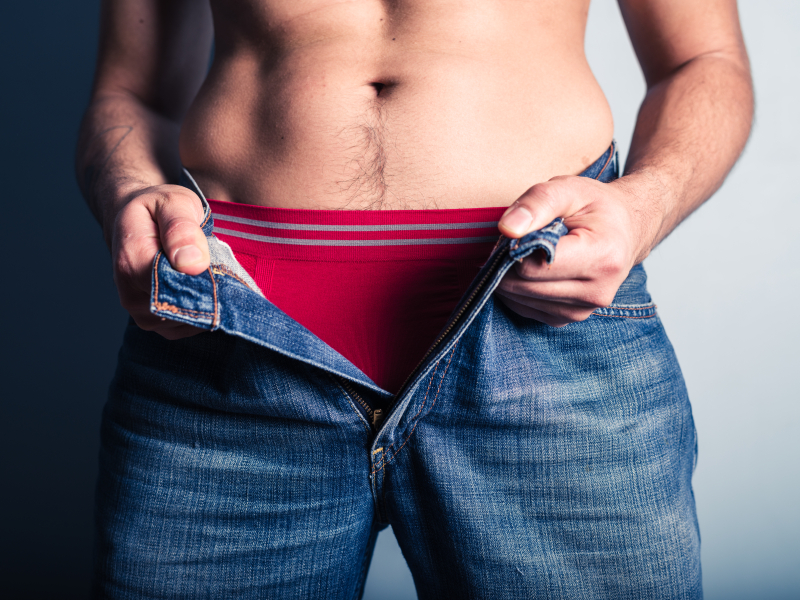 ---
Ladies, listen up! How would you feel if I told you that you can please your man in more ways than one? Not just with your mouth and pussy, but with your hands? Ok, all of you gorgeous women know how to give a handjob, but sometimes you need a few handy tips to make sure that your partner would receive a handjob that you would never forget! As you all know, every guy is different. Some of them like it rough and others like it slow and soft; it depends on how sensitive they are.
Nothing feels better than a pair of moist hands…
Normally, a circumcised cock would be less sensitive than an uncircumcised one, so when you place your hands on him, you'd have to put more pressure around his shaft than usual. And if there's one thing that guys hate the most, it is friction. Imagine a man thrusting his dick inside you without making you wet beforehand; that's the same feeling men get when they're getting touched by a pair of dry hands.
One piece of advice I would give you is to buy yourself a bottle of lube. I would recommend a lube with some aloe vera extracts as aloe vera does wonders to your skin! If you're a bit strapped for cash, then there's always the option of using spit. Just make sure that you don't use anything that is oil-based, it could give your man a bad skin reaction.
Then again, ot all guys like the feeling of being spat on vigorously; what I did one time was slowly letting my drool trickle onto the tip of a guy's cock, and slowly slid it up and down so it feels nice, warm and wet around his manhood. And like most guys and girls, they like to start things off slowly; men like foreplay too!
I would start by gently kissing him on the lips and trail my finger around his chest, before I slide them down his torso and begin to unzip his jeans with my one hand. Giving your partner a handjob would be a great start to his day; it would give him the positive energy he needs so his moods wouldn't go down when the day ends. So when the sun is shining through your window, give him a morning surprise by giving playing with his dick with your hands.
'Tease me, tease me, tease me!'
One way I would start off a handjob is to gently touch his crotch where I'm rubbing his cock through his trousers. I love feeling how hard a guy gets when I stroke his shaft gradually. When I can feel his head rising up in his boxers, that's when I would reveal it.
Just to let you guys know, I am a teaser. I like to see the different faces a man makes when I touch him in different spots. I would begin to trace one finger up and down the back on his cock, where his glands are one of the most sensitive spots on his shaft. At this point, you would see your man leaning his head back on the pillow, with his eyes closed and his mouth wide open. You would know that he's getting into it, so it would be torture for him if you stop at that point.
This is when you begin to increase the pace of your rubbing, but it's good to make sure that your hands are starting to get dry. If you are, reapply another layer of lube or spit on your hands or his cock. Another thing to mention is that some guys like the look of lube dripping onto the tip of their dicks.
I've noticed this myself when I see guys squirting lube on them, and they like to see it trickle down their manhoods before rubbing it and pushing themselves inside me. This is when you also start to apply more pressure on him, but not too much.
You don't want to spoil the moment by trying to rush him to climax, or make him wince in pain a little. Remember, a handjob is like any form of sex; it is a marathon and not a sprint… unless you're doing a quickie, then it is definitely a sprint! You can still continue to play with him, though.
For example, when you slide your hand down to the bottom of his shaft, lift it up again but slow down before you reach the top, then you gently squeeze the tip and flick your hand off which will make him quiver and moan in ecstasy.
To increase the sensation, you can start to use two hands on his cock with one hand at the top and the other at the bottom. You slide them both up so there won't be a moment where his hot dick is left untouched. At this point, you would hear him moaning harder, you would see sweat trickling down his forehead and his toes start to curl into a ball. There was one guy I've met who found it almost impossible to control his moans, in fact, he had to bite his hand to stop himself from letting the whole neighbourhood know that he was getting close to the edge. And when your partner is getting close, that is when you don't stop at all.
Time to get your lips moving!
Now, some guys prefer for their ladies to go as fast as they could, whereas other just want you to keep doing what you were doing. My recommendation would be to squeeze his cock a little harder as you stroke him up and down. Here is another tip for you wonderful women: guys are a sucker for ear-candy. As he's moaning, you place your lips close to his ear and start to whisper phrases like:
'Do you like that?'
'Do you like the way I'm rubbing your cock?'
'Is it nice and hard for me?'
'Ooh, you like it, don't you?'
'Do you want to cum?'
'Tell me how much you want to cum?'
'Cum for me…cum for me!'
As you whisper all those dirty words to him, you keep stroking him hard until his explodes all over his stomach and all over your hand; leaving him writhing in sweat and satisfaction.
A little handjob tip from me!
Who says that a handjob can only happen in the bedroom? You can be as adventurous as you want by exploring all the different places where you can slip your hand inside her partner's pants. One of my favourite places to do a handjob, apart from the bedroom, is where you're watching a really boring film at the cinema.
I always make sure that me and my man are far away from a group of people; preferably at the back of the cinema. If there is a moment where we're both really bored at an elongated conversation between two characters, I would stroke my fingers on his groin and slip it out of his jeans where I start to play with him. Like I've said before, I am a tease!
If you have any tips of your own that you would like to share on the site, leave them in the comments down below!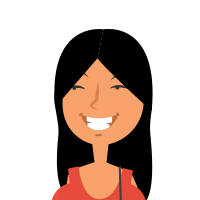 Latest posts by Zoe Jaspers
(see all)
---
---