How To Make Awesome Homemade Porn
May 23, 2016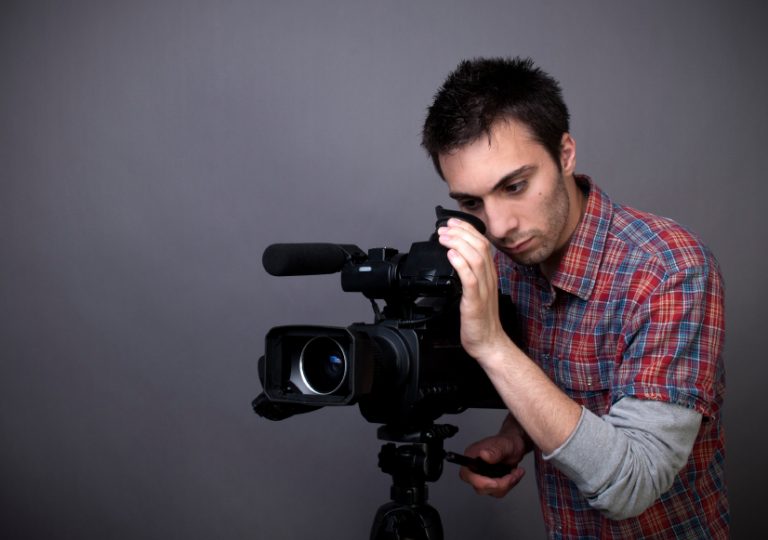 ---
No matter how much we love professional porn videos, there's something that's lacking about them.
Yes, they're filled with gorgeous women that get fucked on screen in extreme positions for our pleasure. However, like nearly every blockbuster film that you'd watch at the cinema, most of the porn videos that you'd see on adult websites lack authenticity. I think the reason why a lot of people enjoy watching homemade porn is because it shows the realest sex that you could ever view on a sex site.
Amateur videos are filled with people that do all of the positions that we would normally do with our partners; you don't often find an amateur video of two people licking each other in the standing 69 position without them toppling over each other. Then again, some people would choose professional porn videos over amateur ones due to the fact, well, homemade porn can look boring and grey at times.
In my opinion, there is nothing original about setting up some candles in a bedroom and ravaging your partner on the bed in the missionary position. So, if you want to hear some advice from a woman that has made a few private videos in her lifetime, then keep reading this article. Oh, and just for the record, I haven't uploaded any of my pornos onto the net, so don't bother to type my name into XVideos or Pornhub.
'Babe, how pro do you want to go?'
Guys, you don't need to have the latest Canon C300 or an original 16mm analogue camera to film all of your kinky deeds.
Since technology is continuously expanding, you can now use a low-budget gadget to film you naughty sex session with your partner. Heck, you could even use an old iPhone to record your porno; I've used my iPhone 4S to record my ass getting penetrated by a hot guy.
Apart from doing sports and drinking copious amounts of beer in my free time, I like taking photographs, which is why I consider my Nikon D3100 camera as my pride and joy. I've only used my DLSR once to make a porno, just because my previous partners didn't have a fucking clue how to use my camera. Therefore, if I ever wanted to make a porno with someone who doesn't know how to use a DSLR, I just say to them,
"Let's just stick to my iPhone 4S, ok?"
Fuck the bedroom, but fuck in the garage!
I've seen so many couples on porn sites fucking each other in their bedrooms, and I got to say that they are so boring! Now, I know that the bedroom is most convenient room to film a sex session in, but it's not exactly the most original setting to record your porno in.
Personally, I would record my videos in places that aren't too generic; most of my pornos were made in the bathroom. Hey, at least I was close to the shower when I had cum trickling down my ass. If there were any more suggestions on locations that I could offer to you, it would be the kitchen, the cloakroom, or even the garage! If you're going to get hot and dirty in the garage, just make sure that you've swept the dust away from the area you want to fuck in!
'How shall we film this? POV style?'
I will be more thoughtful on this section, so don't worry. I'm not going to sound like a school teacher that needs to whip you into shape…unless that's your fetish.
Most of the amateur videos that I watch on XVideos often have just the one point of view, where the camera would be sat on a counter or hung around the neck of the guy fucking the girl. It would be very rare to have a friend that would be willing to film you and your companion getting dirty and sweaty with each other, where he or she could record every crack and every crevice on your body…
If you don't want others to know about your video, but you still want it to be creative, it would be worthwhile for you to try and place your camera in different parts of a room, like underneath a pillow where it can be hidden, or on top of a wardrobe where it can be leaning at an angle. One day, I want to try and hang a camera from the ceiling where a partner and I would record ourselves cumming from above. How cool would that be?
Make the best damn porno you can make, but first things first…
I only have one word to say to you guys and girls: consent. If you want me to be anal on you (no pun intended) then I would say two things: protection and consent.
Unless you and your partner have agreed to upload the video onto a porn site, or to share it with other people, then the only people that should know about the porno would be you and the companion that'd be involved in it. Everyone can have fun as long as they're on the same playing field; no cheating guys and girls.
Furthermore, homemade porn can be fun to create, otherwise, why would we bother making them in the first place. If there was ever a competition on Pornhub where the person with the most creative amateur video gets to be ravaged by James Deen and Kristina Rose, I would start making my homemade porn right now!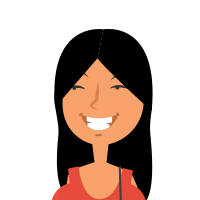 Latest posts by Zoe Jaspers
(see all)
---
---