My Sex Diary – Part Eight!
July 20, 2016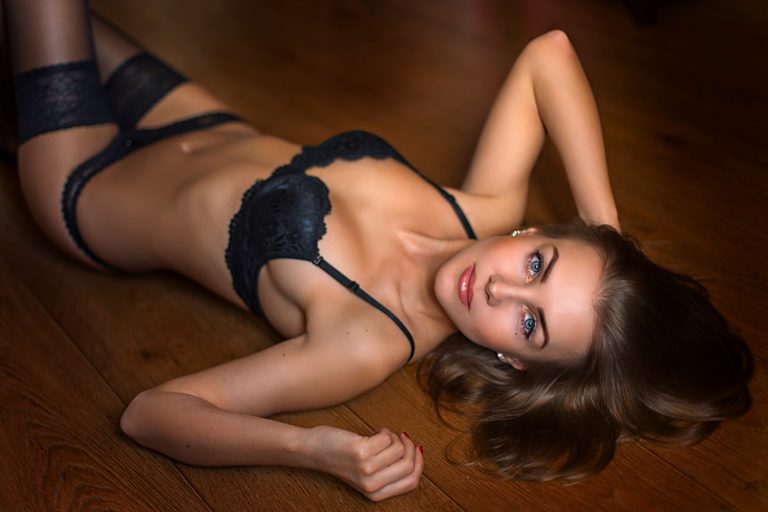 ---
The night was still young and I was considering to go out to see what the life outside was like when the moon is out. But then Andreo rested his head on my right thigh and began to stroke my stomach.
Strange…
What was he thinking? Does he know about the pregnancy test?
Sunday 31st December
New Year's Eve, the last day of the year where everybody plans to be as drunk as they could before midnight, as well as forging near-impossible resolutions that would be scrapped and forgotten by February.
I wouldn't say that this year was the best time of my life, but it has been one of the most comfortable, thanks to Andreo. To be honest, he first few months of being with him was quite difficult for me to get used to.
Looking back on my previous journal entries, I didn't realise how cold I was to Andreo when I first met up with him along the Navigli. Getting to know someone and being together with him can change a girl's perspective, I suppose.
I remember when my relationship with him was purely sexual. His large hands would invade my body like a wave splashing down upon me. His lips would leave traces of his scent along my neck as if he was subtly marking his territory.
The way that he fucked me with his thick, pulsating cock would have made me want to tie my ankles to my wrists, and lie on the floor as I'd wait for him to return home from work. I was never one to instigate sex; the guys were the ones that always made the introduction.
It was the same with Andreo, too. He was the one that pursued me in the ladies toilets that night and fucked me until his cock was drenched in my juices. Now, we both seem to be in a friendly competition on which one of us wants the other more.
For example, I decided to give my boyfriend a lovely wake-up call by slowly pulling away the bed sheets, sliding down his boxers, and playing with the tip of his cock with my tongue. The sight of him moaning as the morning sun began to rise was something that will stay in my mind like a photograph.
It was at that time of the day when I realised how submissive I am, or how submissive I could be. My clit tingled a little when he ran his right hand through my hair and forced my head down on his dick, to the point where the tip was touching the back of my throat.
It was also at that time of day when I realised how dominant Andreo is, or how dominant he could be. The way that he fucked my mouth made me leave little teardrops on the sheets and muffled gagging noises from my throat.
And when he came inside my mouth, I watched him shake and shiver as if his blood turned into electricity. He looked at me, brushed my hair away from my face and pulled my lips apart with his thumb to see his cum on my tongue.
God, I can't get enough of Andreo now.
Tuesday 2nd January
I was too hungover to write about my activities yesterday.
I had an amazing time at the NYE party that my uni friend arranged for me and everybody else. Sasha, a half-Russian half-American exchange student, bought enough vodka to open her own liqueur store, and enough cigarettes to confuse the neighbours into thinking that there's mist, even though you get little to no mist at any time in Milan.
Like any teenager that is sensitive to alcohol, all of the people in Sasha's flat got drunk and start to feel carefree about their futures. It was only me and my boyfriend that got hornier than we should have.
It was around 11PM when I began to consume my fifth vodka and coke with an Italian angel by my side. God, Spaniards and Italians are some of the most beautiful people on the planet.
Even though I swing towards guys in bed, I can't help but admire and dream over the gorgeous bellas and guapas that live in Southern Europe.
Ilaria, the Italian angel, couldn't stop smiling at me whenever I talked to her. She's a lesbian, but I have never seen her with another girl during my stay here.
I noticed that Andreo was grinning a little whenever he caught me and Ilaria talking to each other; I think he was fantasising about the three of us having a ménage-a-trois. He walked over to us, placed his hand on my shoulder and stroked my neck with his forefinger, while Ilaria rubbed my hip gently with her left hand.
I didn't know if there was something in the vodka, or if an endorphin capsule dissolved in my brain, but at 11:45 PM, Andreo was looking down at me with his cock in my asshole, and Ilaria was rubbing her pussy on my face. I don't what food she eats, but her juices tasted rich and creamy like condensed milk; it was that good.
While she moved her clit up and down my tongue, Andreo was stroking mine with his thumb, as he fucked me harder and harder until he pulled out and cummed all over my stomach. My boyfriend returned the favour by tracing his tongue along my slit, while my hands played and toyed with Ilaria's nipples.
I could tell that she was getting close by the way she was grabbing my hair and riding my face. A muffled scream echoed in the spare room that we were all fucking in, as we heard the rest of the party getting reading for the countdown.
I should lick pussy more often.
Thursday 4th January
Freelancing is still going well. I've managed to finish a piece that paid me enough cash to keep my condom stash full.
After the pregnancy scare, I didn't want to take any chances, which was ironic because Andreo didn't use protection on New Year's Eve. I know alcohol shouldn't be used as an excuse, but…
I think Ilaria has taken a liking to me, even though she knows that I am with Andreo. The phrase 'I'm sorry, but I have a boyfriend' is not something I'm used to saying.
What I am used to doing, however, is breaking people's hearts. She didn't stop texting me since that night at Sasha's house until I dropped a bomb on her.
Oh well, shit will always happen.
Speaking of Sasha, we went to the Navigli to drink at the same heavy metal bar where Andreo first fucked me. We ordered the same Mojito cocktail and cheekily flirted with the same bartender with a Mohawk. Although I am getting used to Andreo's company now, it was still nice to go out with someone of the same sex, despite the fact that I tongue-fucked another girl in her apartment.
I made my way to the same cubicle that Andreo invaded me in until I heard the sound of another girl moaning behind the door. Does that bar have a hidden sign that said 'Navigli-Fuck-House' at the entrance?
Like the pervert that I am, I couldn't help but peer through the gap to see what filthy activity was occurring in the cubicle. My pants got wet and my nipples got perky from the sheer sound of the woman breathing hard, and the toilet seat that couldn't stop squeaking.
I rubbed my clit through my jeans and underwear while I made sure that no one would catch me touching myself, which only made me hornier. However, my masturbation was brought to a quick end.
It was at that moment when I stood still a little, for the girl getting fucked was someone that attended the New Year's Eve party, and the guy fucking her was Marcos.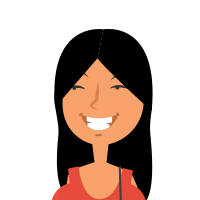 Latest posts by Zoe Jaspers
(see all)
---