My Sex Diary – Part Four
March 14, 2016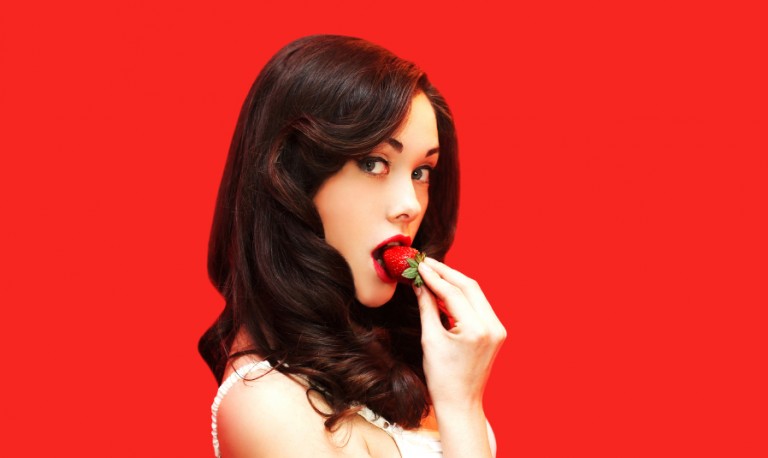 ---
Dear Diary; we need to talk. He wasn't doing any drastic movements; he was just slowly forcing me into a corner. My underwear was getting wet again…my underwear is getting wet again…It was just something about his eyes…his lips…his cock…his sex.
I need to stop for a moment; my dear diary.
I need to touch myself and cum. Hard.
Monday 13th September
I'm already struggling with my emotions and my sexual appetite for Andreo, even though I've only got acquainted with him a couple of weeks. I'm still reeling from what happened that night in the public bathroom. Well, reeling may be the wrong word to use here; maybe I should say that the memory of him dominating me in the cubicle.
Just to let you know, my dear diary, I've enjoyed every moment of that night. That sex session was actually something that I've never done before. However, what I do wish is that he went all the way that night.
I wasn't sure if he was teasing me or if he wanted to give me a taste of what he is capable of doing in the bedroom. He only gave me one kiss.
One, long, tender kiss.
After that, he turned my body around, locked my wrists together with one hand and yanked my trousers down with the other to get a view of my plump ass cheeks. Every touch and every rub he gave me, made me melt like rich chocolate.
I could still feel his fingers slipping inside my wet cunt; wriggling them around me inside while making me moan softly. I could still feel his breath lingering on my skin as I write this journal entry. I remember spreading my hands across the wall to try and grab onto solid, but the amount of sweat that was dripping out of me only made me slip.
Andreo's growls made me spread my legs out further, which gave him the perfect opportunity to push his fingers in faster and harder. I felt his body press onto my back as he began to kiss and lick my neck; pulling my hair away to reveal my sun-kissed skin.
I wanted to cum so badly on his fingers; I wanted to make him feel proud that he managed to make me moan and writhe in ecstasy. However, my finger-fucking session was brought to an end when we suddenly heard someone else entering the toilets.
The moment we heard the door open, Andreo immediately pulled his fingers out of my pussy and covered my mouth with the hand he fucked me with. I couldn't help but taste the juices off his fingertips and savour the sweetness that trickled down from my legs.
His eyes were focused on mine as if he was preparing to shoot an arrow right through them. His body was so close to mine, he might as well have been crushing my lungs. At that point, though, I wouldn't have minded if he'd destroyed me completely.
All of a sudden, I've felt something pressing against my left thigh. I looked down and saw Andreo's boner grower as if I was watering it with my juices. This made me wonder if Andreo has a fetish for voyeurism…or exhibitionism…or both?
Saturday 18th September
Andreo texted me the other day to ask me to meet him for coffee; I haven't replied back to him yet because I don't know what to say. That night at the bar was one of the most enthralling experiences that I will ever have, but I just couldn't fathom how we got into that situation so fast.
I'm trying to make the comparison of my relationship with Marcos to the encounter with Andreo. Our relationship was running up a cliff before it tipped off the edge into nothingness.
There was no crash or devastation, well, on my behalf, but I began to feel nothing with him. The spark seemed to have dissipated into the mist without me noticing it. However, when that Spanish man first saw me getting eaten out, I couldn't erase him from my memory.
I may be using poetic words here, but there was something about him that makes me feel like he has locked his target onto me. It was as if he found a diamond in the rough, or in this case, a diamond that was sitting on the bathroom sink. He's intriguing but elusive at the same time.
I may be judging too soon, but there's something about Andreo that makes me think that he has been looking for a 'partner' for a while. His gaze was focused solely on me at the party and he wasn't looking at anyone else, I think.
But then again, he said that he's seen many girls getting fingered, sucked and fucked in bathrooms, so why do I keep thinking that I may appear different to all of those other girls? Nevertheless, he does seem like a pretty cool Spaniard to me.
I don't know what I should say, my diary? Should I text back Andreo and say 'Yeah, why not? Let's go all the way this time.'? That would actually be quite hilarious and sexy at the same time.
Monday 20th September
'Change of plan, I'm going to take you to a small gig tonight; a rock band is playing at another favourite bar of mine and I want you to be my escort.'
What a cheeky cunt! I knew that he was joking with me, though.
It's quite nice to hang out with a guy who fucks like a freak but still has a sense of humour. Black humour, in fact. He wanted to meet me at the Romolo metro station so he could take me to another place that I've never been in before. It's funny, I've been living in Milan for over a year but I haven't wandered around the northern region of the city.
Andreo was just outside of the entrance, waiting for me. He looked so perfect in his khaki jacket, blue jeans and boots; you wouldn't think that his cock gets hard at the sight of women wanking in public spaces when you'd look at him. Actually, it turns me on knowing that he has a filthy beast hidden inside him.
As we sat in a corner in the carriage, I felt Andreo's fingers trailing along my right shoulder. Within moments, I felt his moist lips nibbling on my ear lobe.
My clit was getting hot again but I didn't want to touch myself, due to the fact that I already had a hardcore session with myself before I left my apartment. I knew Andreo wanted it as much as I did; my hand brushed his groin as I felt how hard he was getting. I wanted to change plans; I wanted to change the game.
When we've arrived at our stop, I held Andreo down by his thighs as I grasped onto them tightly. He had a confused look on his face where his eyes were staring into mine inquisitively. From that moment, the only word I said to him was:
'Wait.'
Thank God that we were the only ones left in the carriage, because it would have been impossible for me to have done all of the dirty things with Andreo. The metro carried on to next stop and I carried on teasing the Spaniard with my hands and fingers. I suddenly had the urge to discover what his cock tasted like, how big it was and how I could fit it into my mouth.
Like the seductive snake that I am, I slid down from my seat and placed myself in between his legs. His bulge was so big that my pants were getting wet just by looking at them.
While I stared at his face, I unzipped his jeans with my teeth as I listen to the Spaniard trying to stifle his breath. With just the slip of my fingers, I pulled down his boxers and his throbbing cock sprung up. It was big. Very big.
It was at that point, I thought to myself that I should toy with him the way that he toyed with me in the toilets. I felt like I should create a masterpiece with my tongue. If I can be creative on paper, then what could stop me from being creative with sex?
With the tip of my tongue, I traced it from the edge of his balls to the tip of his head. The sight of his shaft quivering made my nipples hard. After a minute or two of teasing him, I slid my mouth all the way down his majestic manhood.
I do have to say, my dear diary, I've had a bit of trouble getting his whole length down my throat! But I cannot help but revel in the sound of a hot Spaniard groaning in pleasure.
I felt his legs shivering as if electricity was pumped into his veins; that was something that I never saw Marcos do. Another thing that I never saw my previous partner do was brush my hair gently behind my ears and place his hand on my cheek, while he whispered the words 'I'm cumming. I'm cumming!'
The taste of his load inside my mouth was extremely sweet, like strawberry syrup. Of course, there is no cum on earth that would taste as succulent as syrup, but I have to say that it was a taste that would happily swallow.
'We should get back to that stop.'
Andreo whispered to me as he brushed my hair back once more. It's getting late and I don't want to write anymore, but I will end this journal entry by saying that I've cheekily asked him:
'How do you make your cum as sweet as syrup?'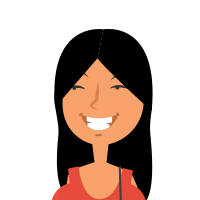 Latest posts by Zoe Jaspers
(see all)
---