My Sex Diary – Part Six
April 22, 2016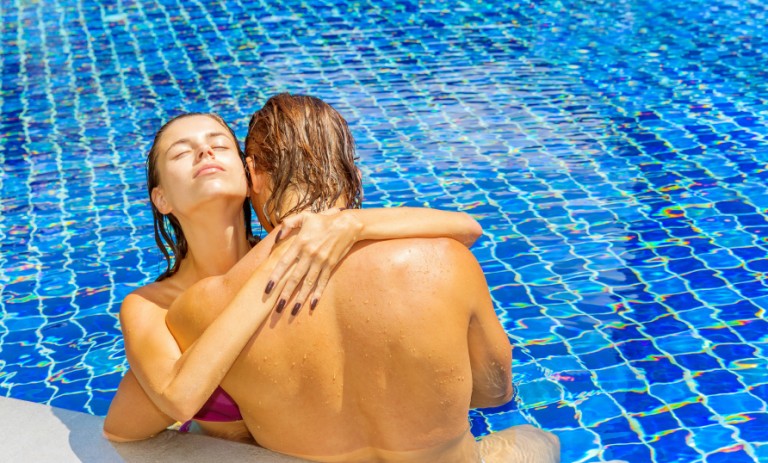 ---
Dear Diary, What has changed? Why has it changed?
Those were the words that ran through my mind. Some days, I feel like I need to take a chill-pill to put my mind to sleep. Andreo softly placed his hand on top of mine and stroked it with his thumb.e
I couldn't fathom what was going through his mind. Does he not see me as a fuck-buddy anymore? That was the moment when he asked me the question which I dread to answer. I didn't know how to reply, so I told him that I will answer his question on the day that we would next meet.
That day is today, my dear diary.
Saturday 21st October
I said yes to him. I said to him that I would love be his girlfriend.
Jesus. I couldn't remember the last time I've had a boyfriend. I think it must have been when I was back in England; right before I left the country to study in Italy.
I was with a nice guy for two years; Jacob was his name. Chocolate brown hair, eyes like the ocean, large hands; he was a beautiful man.
But…I began to lose interest in him within the last few months that we were together. I didn't want the spark to fade, though. He was kind and gentle, even though he fucked me like an animal in the bedroom.
I just…felt like I was reaching a dead end. A door that didn't have a handle, or an endless road with no town ahead. I felt that if I didn't make a change, I would end up in his shadow. After I broke up with him, corners started to appear on my endless road.
Right before I left the UK, I downloaded the Tinder app to see if there were any guys that just wanted a one-night stand; a rough night of passion and sweat as a goodbye gift from England. A boy named Chris contacted me through the app and the tone of his messages almost wanted me to delete Tinder immediately. However, I haven't had any sex for two months since I dumped Jacob, so I had to give him the benefit of a doubt.
After drinking a couple of beers at the local pub and heading back to my place, I really felt like I slept with someone who didn't know how to touch another lady. I felt like I was a woman who went to bed with a boy; a novice. Maybe novice wasn't even the right word for him!
When I arrived at Heathrow airport to put my checked luggage onto the belt, I received another message from Chris asking when I could next see him. I deleted the application from my app, put my phone back into my jeans pocket and dragged my hand luggage to the nearest bar where I could get myself a glass of coke and Sailor Jerry rum.
While I sat at a bar surrounded by old men in black suits, I took my phone out of my pocket and stared at the screen for a minute or two. I remember…at that time I was suddenly thinking about Jacob; wondering if he was thinking about me.
My screen was just staring at me with blankly. He knew that I was leaving today; he even asked me. And yet…nothing. Not a single message. Who am I to complain, though? I was the one who broke his heart.
Thursday 2nd November
My new freelancing job is going very well. Andreo was really delighted when I told him about it and wanted to reward me by fingering my asshole. I didn't complain, to be honest with you. In fact, I quite enjoyed it.
However, Andreo wanted to celebrate more that I'm starting to get my own pay-checks by buying a couple of bottles of beer and heading to one of his mate's house…who so happens to have a pool. Hmm, a nice way of celebrating my achievement without your expense, Andreo…
Anyway, his friend was more than happy to let me jump into his pool in just my bra and pants. Actually, he just wanted me in his pool. I bet he wanted to watch my nipples harden as I placed my body into the water.
Even now, when I'm classed as 'unavailable', I still attract a lot of attention with my voluptuous breasts and my curvaceous hips. Andreo couldn't keep his eyes off me while I was chatting to his friends. It reminds me of the time when I was with Marcos at a friend's house party and he couldn't stop glancing at me. Interesting…
The hours went by and the moon got brighter as the sky got darker; that was the time when everyone else that was hanging in the pool got out to drink shots and dance in the hallway. I was about to lift myself out before Andreo clutched onto my arm and yanked me away from the metal ladder.
I looked at him sternly but he just stared at me with his elusive eyes. Damn Spaniards know how to sweep of a girl off her feet.
He pressed his body against mine to make me feel how hard he was; how much he wanted to take me. He wanted to take me away and I happily obliged. It was as if I could easily get into a trance by having him touch me in the right places. He knows how to seduce me.
He'd gently stroke my cheek with his finger before rubbing his palm on my neck and chest. Without taking any further notice, Andreo pushed me against the side of the pool and began to suck on the skin of my neck.
A quiet moan escaped from my lips as he slid his right hand down my pants to feel my hot clit against the cold water. Fuck, he knows which buttons to press. The 'fuck me' buttons. As my moans got louder and louder, Andreo immediately covered my mouth.
"Shh…" He whispered to me softly. "Let's see how long you could hold your tongue for."
That was a typical thing for Andreo to say. Then again, he is a pervert just like me.
He just couldn't keep his chest and crotch away from me, whereas I wasn't able to keep my lips away from his. The scent of beer on his breath made me take off my pants and wrap my legs around his waist. The drops of water that trickled down his chest had got my hypnotised in his presence. No matter how many times I've had sex with him, Andreo always brings something new to the table.
When I was in the pool with him, he was testing my limits as I felt him tease my pussy with the head of his cock. Pushing it slightly in and slightly out, I could feel my hot juices seeping into the water as I kept an eye out for the other people coming back outside.
Without any warning, he forced his whole length inside me as he grunted in my ear. The sensation overwhelmed me as I tried to stifle my voice.
"You like it, don't you? You like it when you let me fuck you when other people could see us."
Holding in my breath became harder and difficult for me to control, especially when Andreo whispered those words to me.
"Your pussy is so hot and wet, have you been thinking about me all day? I bet you've been touching yourself before you saw me; wanting me to grab you and ravage you hard…"
I wanted to reply, but he still kept his hands around my mouth. Suddenly…I heard the door slide open. I felt the blood flow away from face as my body temperature plummeted to 0 degrees.
I immediately turned my head to see who was about to enter back into the garden, luckily, he was dragged back in by another friend to drink more shots. They were drunk on alcohol, but I was drunk on Andreo.
I just wanted to him to stay inside me for however long he could before cumming. I slammed my lips into his as our tongues entwined inside our mouths.
"Do you want to cum? Do you?"
I felt bad that I didn't answer him properly, due to the fact that the sound of his voice and his question alone made me climax all over his throbbing shaft.
"Bad girl…bad, bad girl…"
I was a bad girl, my dear diary. A very bad girl.
Wednesday 29th November
I don't have a lot of time or energy to write a new journal entry, but I do have the time to say this. Ever since I've had sex in the pool with Andreo, I haven't been feeling like my usual self.
I don't know whether it's because my client doesn't like my work, or that Marcos hasn't stopped texting me yet. However, what I do know…is that I'm late.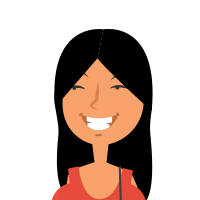 Latest posts by Zoe Jaspers
(see all)
---
---