Peppering Your Angus: Preparing For Your First Pegging
June 29, 2016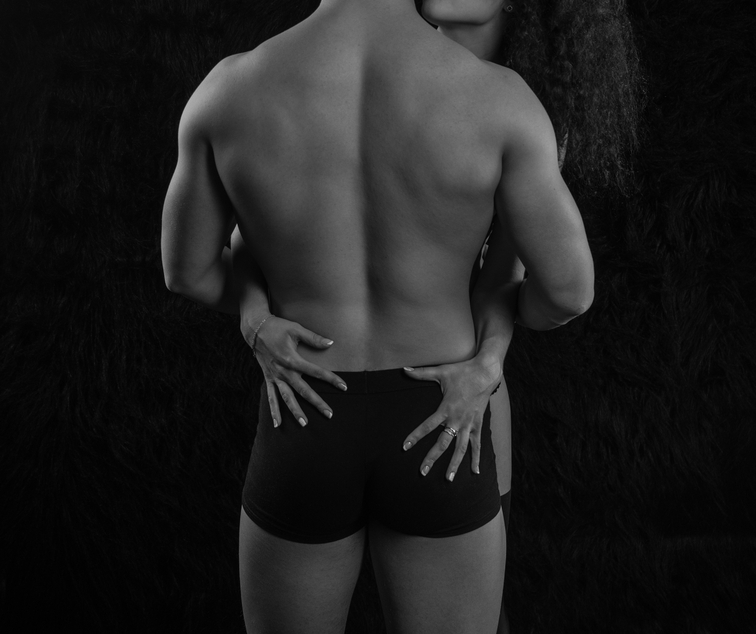 ---
You can't say that only homosexual men love cock up their asses anymore. For those that haven't had a finger, or a shaft, slid up their starfishes before pegging you, you're missing out. If you want to know what I think about it, I'll just say that one of the best orgasms in my life was from a 6-inch piece of manhood in my forbidden zone. With that being said, I'm pretty sure that a lot of guys have moaned and screamed like Jenna Haze when they have a 6-inch (maybe even an 8-inch) piece of manhood in their forbidden zones.
Also known as 'Bend over boyfriend', pegging is not a kink that many women do in their bedrooms, but it's very popular in the BDSM world where there are many experienced mistresses that enjoy sliding a pseudo-cock inside their little slaves.
Now, if you're someone that hasn't lost their anal virginity yet, I think it's worth pointing out a few tips to prevent any unexpected surprises from occurring. You know, like chocolate rain, because shit like that does happen when getting pegged, excuse the pun…
So, you want to lose your anal virginity and become a peg-able slut, you might want to do a couple of things beforehand. It's a bit like sorting out your paperwork for your tax rebate, but it's worth it if you want pegging to become one of your weekly hobbies.
One top doesn't fit all bottoms
The first thing that you have to do is to find the mistress that's right for you. If you already have a girlfriend that has a dominant streak, and makes you feel confident enough to experience having a fake cock inside you, it would make your pegging experience easier to sort out.
If you want to be penetrated by a real expert, then you're going to need a domme directory at hand. I've interviewed a few mistresses that have told me horror stories of slaves getting impaled on a strap on because the dommes in question didn't know how to fuck a guy properly. So, first things first, find the mistress that has had a couple of years in domination, and would be able to provide you with the services that you're looking for.
The wetter the ass, the greater the pegging
Normally, the mistress would have her own collection of lubricated goodies that she'd be able to spread all over your asshole.
Be careful if she has chilli oil, that shit is deadly on your little anus. However, if you're an avid lover of masochism and you want someone to torture your precious starfish, by all means, let the domme use the chilli oil to her heart's content.
Now, you might ask yourself, how would you know that you like something touching your prostate glands if you haven't tried to touch it yourself? Well, that's why I tell you to go and find yourself an experienced mistress.
Their goodie draws would be filled with anal beads, butt plugs, armour tug locks; all of the little toys that can tease your little asshole. I don't know any mistress or dominatrix that would immediately attack your anus like a food addict attacking a bucket of KFC chicken. Trust the domme to let her toy with your asshole for a little bit.
Another thing, to avoid making your ass rain with chocolate, you should make sure that your asshole is squeaky clean before your encounter. Like, really squeaky clean…After learning what happens to people when eating ass goes wrong, it just made me want to do three enemas in a row.
Don't cop out after the 1st minute
One final thing that you have to keep in mind is to relax, which is very important. Don't try to relax, or try to think about relaxing, just relax.
Take some notes from my perspective, the first time will always be a surprise to you, hence why it would hurt for the first 30 seconds or so. Additionally, you should remember that it's always ok to say stop if you do feel an elongated pain during your pegging session.
Mistresses would say the colours green, yellow, and red to see how you are feeling while getting fucked in the ass. Yes, mistresses are considerate about your feelings, even though it may sound like a contradicting in comparison to what they do.
If you really want to make the most of your first pegging encounter, don't be tempted to should out 'red' after 5 minutes of getting your sphincter stretched. Your mistress would be with you to make sure that you're punished right and taken care of properly as well; she would be able to tell from your body language and expression whether she's fucking your ass too fast or too hard.
Instead, say the word 'yellow' to ask your domme to slow things down a bit; just asking 'please, slow things down a bit' would not make your mistress happy. Remember, you're a slave, not an annoying customer that wants Coca-cola and not Pepsi at a café.
Remember what to say, pigs…
Once you've endured the pain and pleasure of getting fucked in the ass by a dominant woman with a strap-on, you'll be able to realise that men do have g-spots. You may accidentally cum without your dommes permission and end up getting slapped across the face numerous amounts of times.
Nevertheless, after experiencing the sensation of a rubber cock sliding up and down your asshole, you'll then have permission to whisper 'Thank you, mistress.'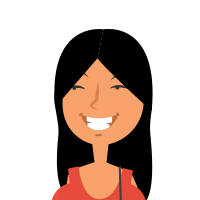 Latest posts by Zoe Jaspers
(see all)
---
---