Prostitution Is Legal In Leeds At Certain Times!
April 15, 2016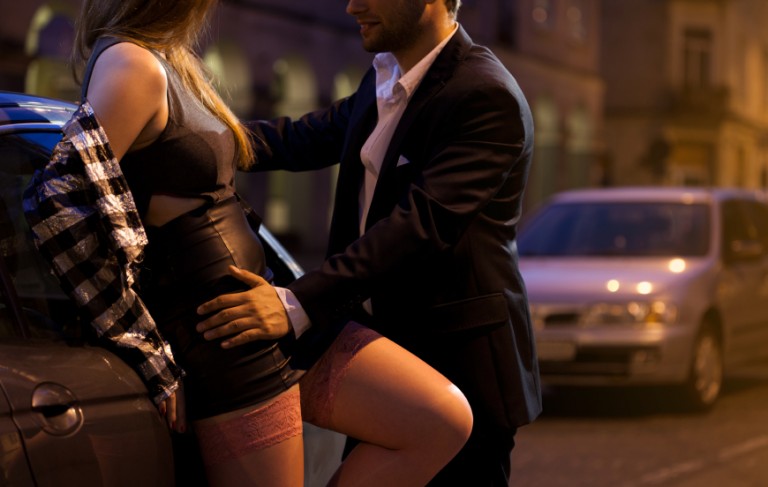 ---
While it's not illegal to sell sex in Britain, it is illegal to offer sex in public unless it's from 19.00 to 7.00 BST in Leeds. This 'managed approach,' allows sex workers to sell their services on a specified network of streets and during a specified time without being stopped by police! A suburb in Leeds is the first area in the UK that's permitting prostitution and the sale of sex in hopes it can control the trade.
Sex workers used to hustle the whole of Holbeck, a mainly industrial area to the south-east of Leeds city centre. With this new managed approach, they've been moved from residential streets into a business district that operates during the day not at night. Under this new policy, law enforcement agents, the council and local charities all operate to safeguard the woman's safety and well being. Caseworkers from charities do regular visits checking to see if there's anything that the sex workers need and they're offered hot drinks and condoms. Best part, cops don't harass the sex workers!
It's like the movie Sin City where the police respect the Girls of Old Town. In Frank Miller's comic book movie, sex workers ran a prostitution quarter known as Old Town. They formed a truce with the police department which allowed them to drive out pimps and mobsters and manage their own business. In real life, police in Leeds aren't interested in a slice of the profit, they're just keen to manage the area with a liaison officer, marked vehicles and extra street cleaning.
Managed approach mandates in an effort to regulate
What are the rules of the managed area? Well there are five of them. Working on streets outside the agreed area or times will not be tolerated. Litter including condoms/wrapping/syringes should not be left. People should respect business and other properties. Crime, public disorder and anti-social behavior will not be tolerated. And no drug use is allowed. Almost sounds too good to be true but not everyone is throwing up jazz hands in support of this sin city suburb.
Local business owners are not happy with the sexy setup. They claim that the drug paraphernalia and used condoms that are being left behind are offensive to those that have to work there during the day. An owner of an office supply company said, "It's just every time you drive to the end of the road, you see prostitutes eyeing you up but that's not that offensive. What's more offensive is the debris. In the first month, two soiled undergarments were on the street and condoms were in my yard. It's shocking".
During the day, the area these sexy workers frequent is a bustling and thriving district. Yet at nights, the deserted streets of Holbeck offer an abundance of dark alleyways that serve as their kinky office space. A sex worker whom we'll call Chelsea says, "Street work has changed a lot since last October like police check on us instead of arresting us. I used to get a lot of cautions. It's better like this. We are all in agreement. They're giving you a time, you have to stick to it. If you go over you've only got yourself to blame," she says.
A new look on prostitution
According to National Ugly Mugs, a sex worker support organization that runs a website sharing information about potentially dangerous clients, 'the percentage of crime victims willing to report their incidents has increased from 26% to 51%.' Although sex workers, charities and the city are feeling pretty good about the managed approach, the council has received demands from people who want it to be shut down so alas, the program is currently under review.
Until further notice, Leeds is making a leading example of how a managed approach can give a green light to more red light districts in other major cities. But some prostitute civil rights enthusiasts insist that more needs to be done than just five rules, an organized area and a timetable. A controlled area may not be the answer especially since the vicious deadly attack against sex worker, Dario Pionk last December.
Instead of encouraging street workers and moving their activity from a residential issue into a commercial area, they should do what they do in places like Amsterdam. However Cari Mitchell, spokeswoman for the English Collective of Prostitutes is optimistic, she believes a managed zone is a stepping stone towards decriminalization. "We believe that full decriminalization is the only long-term solution to this issue."
Only decriminalization will ensure sex worker's safety
Perhaps the revolution of prostitution could learn a lot from New Zealand where prostitution is legal on the basis of health and safety. Sex workers are treated the same as any other worker because hello, it's a fucking job! While a local, small-scale managed zone is no substitute for decriminalization, it is an opportunity to actively work on supporting the oldest profession in the world and giving them the respect they deserve.
Not convinced that this method will work? Anna wrote about the issue last year, looking at whether safe zones are good for sex workers, so take a look at her blog for more information.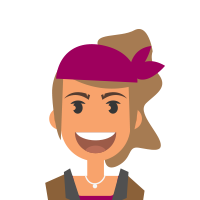 Latest posts by Gabriella Zene
(see all)
---