Real Sex – A Close Shave
May 14, 2014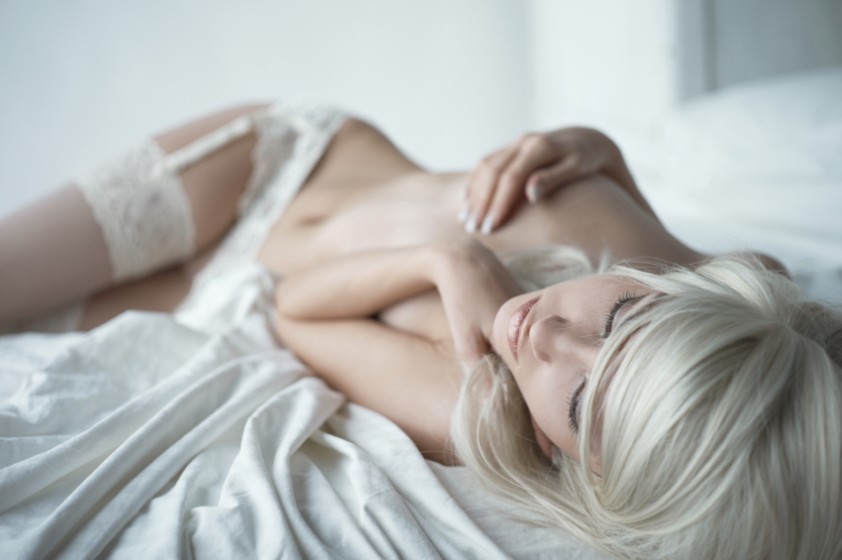 ---
I've always had a big hard on for women with shaved pussy lips and I have to admit that in the porn I watch all the women have naked snatches. It's my weakness. And my girlfriend found out one day.
I was watching some porn from this site I'd found that caters to shaved pussy lips when my girlfriend walked in the room.
She watched for a minute before she said anything.
"Guys really like shaved pussy lips huh?"
"Well, can't say all guys do but, ya, it turns me on."
She was quiet for a minute before she said, "Well, dinner will be ready in five minutes so wrap it up ok?"
Upset?
I didn't think she was overly impressed. When I headed out for dinner she was really quiet. Then said she was going to have a shower. I thought she must be really pissed at me. Was it the porn or the shaved pussy lips thing? I didn't know but I guessed that I might have to make it up to her.
When she came out of the shower I was lying on the couch trying to figure out what I could do to make her happy. She sat down on the chair across from me in her towel. She was quiet. When I looked over at her she uncrossed and crossed her legs. Did I see…?
She did it again and this time I was not in doubt – she had shaved her pussy clean! She just smiled when she saw the look on my face.
Showing off
"See something you like?" she asked as she spread her legs and gave me another peek.
"Yes – it looks great!"
Then she spread her legs further so that I could see her shaved pussy lips and said, "Well, you better get over here and show me how much you like it!"
That was all the incentive I needed. I moved between her thighs and inhaled her freshly showered scent. I touched her shaved twat delicately and she jumped at my touch. I spread her lips so that I could see her clit peeking out from beneath the hood and could see that she was already getting wet.
"Anything you want tonight," I said. "Anything."
"Eat my pussy. I want you to lick and suck at my naked pussy until I cum all over your face!"

A tasty treat
I eagerly buried my face into her pussy and began to lap at her just the way she liked. She loved it when I used my whole tongue and when I did that tonight it felt so good to run my tongue over that smooth freshly shaved pussy. I kept going at her pink lips like I hadn't had pussy in a month.
She started squirming beneath my tongue but her shaved pussy lips tasted so great I just kept working at her. Within minutes she was cumming. She started to push me away and normally I let her but this time I kept going. Her shaved pussy lips were dripping with her juices and I kept lapping at them. And sure enough after a few minutes and after she quit fighting it she came again!
After that I took my time fucking her shaved pussy lips nice and slow and since that night she has agreed that there is something very sexy about a completely shaved bald beaver. She even watches my movies with me sometimes now and I don't think I need to tell you how that ends up!
---