Real Sex Story – Early Morning
June 7, 2014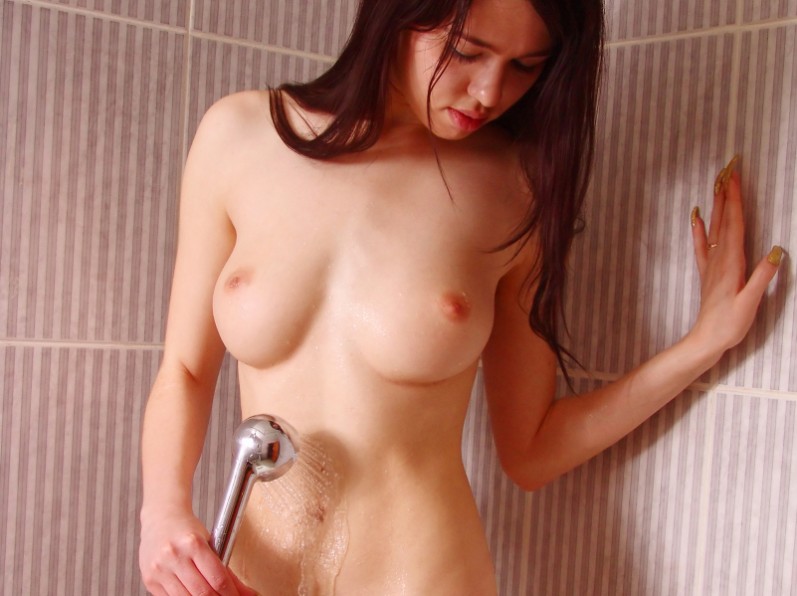 ---
I woke up late this morning…..A bit weary and my head was clouded. I made myself a cup of coffee and sat down to savor it, when there was a knock on my front door.
Just what I wanted, company at 10am….here I was wearing nothing but my shirt and panties, my hair sloppily thrown up in a ponytail and here someone is pounding my door down.
Interrupted
Screw clothes I thought and just went to answer it. There stood a man in brown….and tall, young, handsome Royal Mail driver. Mmmm, recalling this morning, I don't know which bulge was bigger, his pants, or his eyes! I graciously accepted my package and closed the door.
The look he had, it excited me. The look of pure lust. I sat back at the table, my panties rubbing against my clit. Amazing what little friction from cotton can do. So I dropped my hand to my lap, playing my fingers along the elastic of my panties. Caressing my pubic area outside the cotton. My fingers drifted lower, gliding over the wet spot I had created. I grinned to myself, stood and went into the bathroom.

Shower time
Oh how I loved a hot shower. I turned the water on as hot as I could stand it and got in. The water hit my back and burned for a second or two. But it felt so good. I let the water pour over my shoulders, over my breasts. I ran my hands down over my tits, pinching and pulling at my nipples, already sensitive and erect. I turned and let the water bounce off of them….it almost felt like little pin pricks.
I let my hands caress and tease my breasts, then follow the burning in my belly to my shaved snatch. I let my fingers play over my cunt, the water running down my arm and hand. I reached with my other hand for my massaging shower head….oh what pleasure.
I turned the dial to pulsating…you know, where it shoots 3 hard streams of water out….I pressed it to my shoulder, to my breast and belly. I teased it up and down the inside of my thighs. The water was so warm, so exhilarating I leaned against the side of the shower, the cold tile such an opposite to the water as I let the shower head aim directly for my pussy.
A helping hand
At first I kept it a bit away, grazing it over my cunt. Then closer, letting the water shoot inside my pussy. I couldn't help but let out a moan. Then I pressed the pulsating shower head against my clit…letting the water hit it felt amazing. I started getting really into it, sliding it up and down my pussy, sending the water from my clit back to shooting inside me again. I was moaning more now, almost constantly. For a thrill, I held the hard pounding watertight to my clit as I turned the knob from hot to cold and then back to hot…..the temperature change was almost orgasmic by itself.
I propped my foot up on the side of the tub as I thrust 2 fingers in my pussy. I was so wet I slide them in very easily!
Pleasure overload
As I finger fucked myself I held the shower head close to my clit. It was just the right size to hit all the perfect spots…I started to near my orgasm and pressed it hard against my clit, so hard it almost hurt. Now shoving three fingers inside me my pussy clenched them tight as I came. My pussy throbbed with excitement.
I pulled the shower head away from me and let my fingers ooze out of my pussy and slowly devoured the taste of my juices.
I reset the spray and the shower head to it perch, and went to finish my coffee.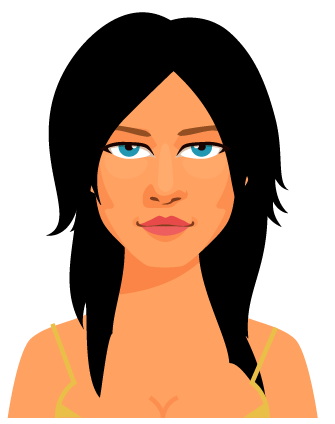 Bella joined the team in 2014 and has developed a fan base writing most of our our Erotic Stories. She also writes a lot of our "guides" from personal experience!
---