The Rise Of Financial Dominatrixes
April 13, 2016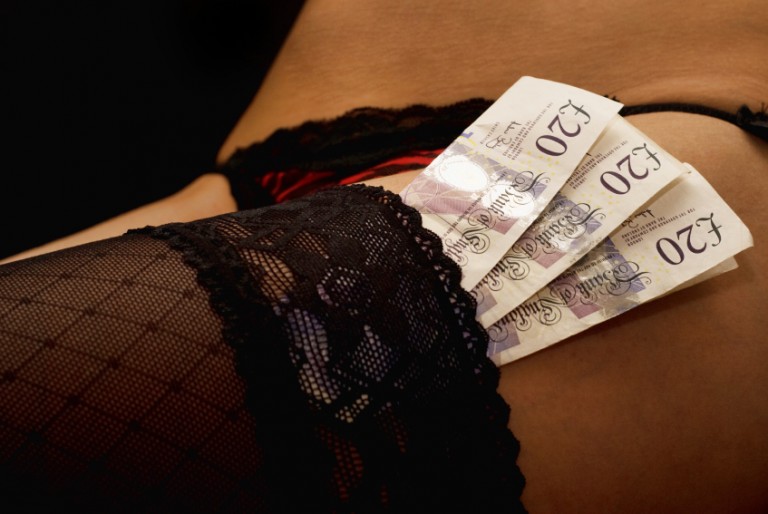 ---
Throw your 'Fifty Shades of Grey' novel into the bin and turn off your TV when Rihanna's 'S&M' video is on the screen; this is what the real femdom hustle is like. Well, we're going to be looking at one sector of female domination that has proven to be very popular in England right now. But first, we need to discover what compels women to make men whisper 'Yes, mistress.' and how many financial dominatrixes are thriving in England.
Going from femdom to findom
Since we are living in a time when it's ok to talk about sex openly and ladies are allowed to pursue whatever job that they'd want, it's not a surprise that a lot of women put on some PVC clothing and become feisty dominatrixes. Dominant women, like Mistress Adette, have thought of a brilliant way to make money and make men turn into little bitches. Many girls know it for themselves whether they have bossy blood or not; female domination is not something that can suddenly pop into your head, or something that can be experimented with on a whim.
A true mistress would enjoy the arousing satisfaction of watching one of her clients quiver in sweat, cum and fear.
"For me, being a dominatrix is the essence of myself; settling calmly into that position and holding in my palm that moment of submission is an enriching experience." Adette told me. "It's addictive in its own sense. A continuous journey of exploring limits where minds merge into a super high roller coaster; it's irresistible"
I couldn't have put it better myself.
When it comes to what kind of services a dominatrix would provide to her clients, the frills that she'd give can vary depending on what the mistress is like herself. Mistress Adette hosts a lot of services that she knows would make any man pay an extortionate amount of money to spend an hour with her; varying from softcore to hardcore.
However, it doesn't particularly matter what the clients want to experience with her, as long as she gets the satisfaction that she craves for during an encounter.
"My favorite thing about being a domme is how far I manage to go into the mind of the slave, it is always my challenge." She mentioned to me.
"Physical exploration could always be expanded through opening the mind. The slave empowers the Mistress by letting himself into that role. Mutual respect and trust is essential to let this journey begin. In addition, seeing a straight male transformed into a dedicated slave is a beautiful achievement."
In her list of things that she provides on her site, she gives to her clients services such as whipping, hot wax play and financial servitude.
Now, financial servitude is also known as financial domination or findom for short. This kind of service from financial dominatrixes would normally involve a man, who would be labeled as a 'paypig', giving his mistress money or gifts to make her feel happy and content.
If you're struggling to imagine what a findom session would be like, think of a phrase that a dominatrix would normally say to her slave, such as:
'Keep sucking my pussy like the naughty slut you are.'
Then, you swap a few words which would end up as something like this:
'Keep sending money into my bank account like the naughty paypig you are.'
If this is the first time you've heard of financial dominatrixes, then you'd be surprised at how many men get turned on by this.
How popular are financial dominatrixes?
Despite how niche the fetish is, there are a lot more men who are into the kink than you realise. We all know that social media websites are a fantastic way to get your business up and running. You're able to connect with people who want what you provide for them. Furthermore, it's very easy for guys to find the dominatrix that is able to make them dig out their wallets and give them as much cash as they'd want.
When I logged onto my Twitter profile and typed in the hashtag '#findom' in the search engine, hundreds and hundreds of tweets about the kink came up on my feed. Most of the tweets were written by financial dominatrixes themselves, where they post pictures of all the expensive trinkets that their paypigs have given to them, as well as ordering slaves to send them more gifts and money. I've even read tweets from mistresses who have just entered into the findom world and want to make the first step by writing down alluring questions like 'Who wants to be my first loyal slave' or 'Who's going to buy me a new vibrator?'
Personally, I don't think you should be asking questions like that if you're a financial dominatrix; questions like that make you sound like Oliver from the Charles Dickens book asking 'please sir, I want some more.' However, that's just me. Some guys might like to meet a girl who has a sweet demeanor in their first meeting, but suddenly change into a stern diva in the next encounter!
Don't think that financial domination stops at Twitter. The hashtag has taken over a portion of Instragram where there are more than 130,000 posts that relate to the fetish. Many of the girls that use Instagram and Twitter would post under a profile with the name 'mistress' or 'madame', which would make it easier for guys to find out which woman is a real femdom and which one isn't. When it comes to Tumblr, well, that's a different ball game…
Once I typed the tag 'findom' into the search engine, all I received were a few selfies, gifs of men getting pegged, and bondage gear. There wasn't actually anything that I could find that is directly related to financial domination; I think some of the girls just decided to type in the tag along with other BDSM words just to get noticed. Then again, financial domination is under the fetish of BDSM, so I guess the dominating ladies cannot be penalised on Tumblr for doing that!
What it's like to work as a findom
There are a lot of girls that can become findoms, but not every girl can become one. Dominatrixes don't just wander around the bushes on their lonesome as they try to find submissive men that'd crave to shower them in gifts just for the sake of it.
They have an equal but opposite craving that only a slave could satisfy, and that is the feeling of superiority over men, which would have been something that they've wanted to do when they were younger. Amazing Amber can certainly agree with me with her views about what it's like to be a financial dominatrix.
"For as long as I can remember, I have been dominating men in both my professional and personal life." Said the England-based findom.
"I started off on Twitter, sharing my sexy photos and then I started to get submissive men asking if I had a wishlist, so they could buy me gifts."
While she spent more and more time being a findom, she began to notice how other financial dominatrixes advertise their services on other social media platform and how she started to tell who was a phony and who wasn't. In addiction, it's not just the mistresses that would notice if a lady isn't genuine.
"A true submissive can tell if a domme is in it for the gifts and rewards." Amazing Amber told me.
"You need to be naturally dominant and it takes time to build a reputation."
After learning about Amber's work and personal ethics, I began to reminisce about a certain social debate that was being discussed on Twitter.
Financial domination isn't the same as 'rinsing'
While I was in my first year at university and sick from fresher's flu, I came across an interesting documentary that people were talking about on Twitter. The title of the documentary was called 'Sex, lies and rinsing guys', which I'm sure that most of you have heard of before, due to the fact that it was primarily shown on Channel4.
The documentary revolved around three women that were into the rinsing business, Jeanette Worthington, Danica Thrall and Hollie Capper. The programme showed the viewers how they've used their feminine charm to get wealthy men to shower them in gifts, money and expensive holidays; the men were practically funding their extravagant lifestyles. Now, Hollie Capper has clearly stated in the documentary that she also works as a financial dominatrixes to earn some extra cash that would help her pay whatever bills that she may have, whereas Danica Thrall and Jeanette Worthington don't have any association with the kink or BDSM.
If some of you guys have read my article about the Kesha vs. Dr. Luke case, or the Adam Johnson scandal, then you would know how ruthless I think Twitter can be. I've typed in the name of the documentary into the search engine and I've suddenly been hit with tweets that were slating the programme and the ladies that were involved in it. Some of the commoners on the social networking site have stated their opinions about 'Sex, lies and rinsing guys' by saying that the girls should 'get some damn self respect.' or that the 'dirty slags should get a real job'.
Before you ask me or anyone else, no. Financial domination isn't the same as rinsing, but they are quite similar. I say this because the role of a findom is different to the role of a rinser.
A findom doesn't ask or drop hints on her twitter page to get the gifts that she wants; she tells men that she wants those trinkets. She would throw whatever abusive word that she'd have in her dominatrix dictionary at a paypig that can't control the urge to buy her every single item on her Amazon Wish List.
There are men on this planet that have an erotic desire to get humiliated financially by bossy divas who make a living out of the fetish. I feel like I should log onto my Twitter later on and make a tweet of my own that'd say.
'If you think that findoms or 'rinsers' should get a 'real' job, you must be sexually repressed.'
That would be under 140 characters, by the way!
The thrill and the need to be a findom
We've established that there are many women all over England who are financial dominatrixes. Many of them have become so successful at their jobs that they make men's wallets dry by shouting just one single, abusive word at them.
However, what I think many people fail to understand is why women would want to become financial dominatrixes at the start. The problem with answering that question is that there is more than one answer.
Jeanette Worthington solemnly pillow-talked the documentary's film crew about why she got involved in rinsing, as the trade was supposed to give her the nice things that she wants in life, so it would leave her with enough money (from her modelling) that she can use to buy her boys what they want; a similar reason to why Hollie Capper got into rinsing for the sake of her son. As I said before, rinsing is different to financial domination, but the motivations are the same for many
There are many different reasons why girls would go into domination, or financial domination in particular. Some of them enjoy a thrill, or get aroused over humiliating men, as mentioned earlier in the article. The bonus for financial dominatrixes is that they would be given gifts that they would have never been given in their everyday life.
Come on, how often would it be that you'd receive the most expensive champagne that you could think of from a generous slave, or a dress that was designed by Alexander Mcqueen from a very wealthy paypig? This shouldn't come as a surprise to you, but a lot of findoms, including Amazing Amber, have a lot of respect for their slaves; they know that they are not as stupid as some people may think and that they know exactly what they're doing when they're draining their bank accounts to fund the mistresses' luxuries.
Overall, I would personally say that being one of the financial dominatrixes is just a job, unlike all of the other people on Twitter that think differently of it. There is a niche market for men who want to be humiliated financially and the findoms are providing them with the service that they want; the time and companionship that they desire!
You can have a look at some of the findoms' profiles by clicking on the links down below:
Mistress Adette: adettevontaschen.com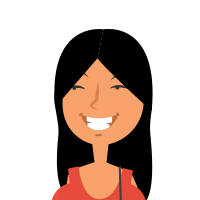 Latest posts by Zoe Jaspers
(see all)
---