How To Scat Play Like A Boss
September 26, 2016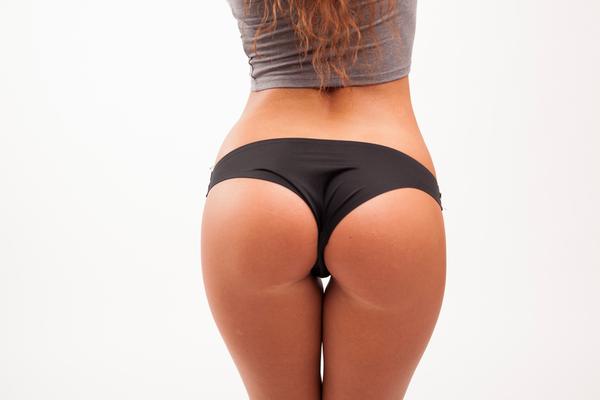 ---
Guys, I understand that there are some fetishes you can't talk so openly about. BDSM has been around since the 1800's, but no one has started chatting about it until the new millennium. Well, when it comes to 'weird' fetishes that vanilla people would pour holy water upon, I couldn't imagine how hard it would be for an extreme fetish lover to find the information that he'd need to make his erotic dream a reality; we can take scat play as an example.
Ever since the infamous '2-girls-1-cup' video got featured on the laptops of many nosy teenagers and simple 30-year-olds, the thought of someone pooping on another person can make someone turn away from their favourite chocolate sundae, or Nutella. However, there isn't a rule for us to follow, or conform to 'normal sex'. To be honest, what is normal, nowadays? The general consensus believes that the word 'Bae' is considered normal to say in a conversation. No, it's not. No, it's fucking not.
For those that are into the kind of sex that doesn't feel like a drag, y'all are exotic as fuck, and I like you. And for those that need to know how to scat play like a boss, y'all need to read up.
How to prepare beforehand
If you're going to eat shit and get an orgasm out of it, of course, it's necessary to prepare before the play begins! It's often advised that if you're new to the whole asshole area, you should try rimming first; this would help your scat-playing lady loosen up a bit.
I'd suggest that you keep a bottle of hand gel beside you; no one likes excrement all over the place. Additionally, you can't go wrong with a lot of towels either, just in case you make a mess on her dusty-rose bed sheets. And toys. There is a good chance that you will need toys to loosen up your partner's, if not each others', sphincters.
If you really want me to list out some of the scat play essentials that you will definitely need, well jot down some notes from here:
• Anal beads
• An enema kit
• Wet Wipes
• Hand Gel
• Latex Gloves (For those that have the BDSM fashion fetishes)
• Towels. Lots of Towels
• A diet that's high in fibre
Seriously, you can't shit well if you consume a diet that's low in fibre, both soluble and insoluble. If there is one thing that you should eat a lot of before you begin to scat play, it would be bananas.
For those that think that's bullshit, tell that to the jewellery thief that was forced to eat 42 bananas in one sitting in a police cell. Finally, when you're going to use the enema kit, make sure that you use it with warm water, not hot or cold. Keep that in the back of your minds
Getting good and ready
What happens when you're all prepared for your brown paradise? Well, you enjoy it of course. For all of you first-timers, it will be nerve-wracking for you.
A brand new punter would feel nervous when he's meeting an escort for the first time, a sub would feel nervous when he will have his first BDSM session with a dominatrix, and two consenting teenagers would be feeling the shivers all over when they're about to lose their virginity.
As people usually say, a first time for something is always the most awkward, but it's also the best. I would recommend that the partner that's going to do the business would squat over you as you'd lie on top of a bath towel on the bed.
Speaking of which, you don't even have to scat play in the bedroom if you don't want your white walls to look like they have chocolate smudges on them. To be fair, it's better that you shit and fuck in the bathroom. You'll always be near the bath/shower whenever poo gets too intense for you to handle, and the only place where you will find antiseptic that's around 96% alcohol would be in the bathroom.
However, that doesn't mean that you won't be needing towels during your scat play. You'll need something to wipe yourself down if you want to do some vaginal coitus afterwards.
How to clean yourself after
Who on Earth doesn't know what shit smells like? It's the most profound scent that you could ever smell, and it's the hardest for you to clean off.
That's why it's highly recommended that you have heavily scented soaps in the bathroom. If you've been playing scat with a lady friend, it may be worth your while to check if she has any of these kinds of soaps:
• Chanel Coco Mademoiselle Scented Foam Bath
• Paul Mitchell Tea Tree Body Bar
• Philosophy Loveswept Shampoo, Bath & Shower Gel
• The Body Shop Wild Argan Oil Bubbling Bath
• Any product that she got from the 'Lush' shop
However, you can't go wrong in keeping a bag filled with men's soaps with you either:
• Calvin Klein Encounter Hair & Body Wash
• Davidoff Cool Water Shower Gel
• L'Occitane Shea Butter Extra Gentle Soap (For those with sensitive cocks)
• Again, any product that you got from the 'Lush' Shop
• Or anything Old Spice. Women love Old Spice.
The proper way of cleaning yourself is to make sure that every crevice and surface on your body is spotless. But the fun way of cleaning yourself is to make sure that your gorgeous companion joins you in the bathtub, or in the shower. Think about it, you'd want to make sure that his or her asshole has been cleaned thoroughly…don't you?
What to watch out for
Ugh, here's the part where you have to be aware of all of the health implications that occur in scat play, but it is important nonetheless.
One of the worse things that you could get inflammation of the liver, which is also known as hepatitis. When it comes to scat play, you're more likely to catch Hepatitis A, due to the fact that you can catch the virus by letting any kind of faecal matter touch your lips or get inside you, that why you get some people look like they caught herpes after an ass-eating session.
The best way to avoid the infection is to not eat the shit; just let it slide down your chest as you watch it roll down in delight. Oh, and don't be tempted to brush your teeth straight after you've let some of it touch your mouth; exposing your gum lesions from the bristles on your toothbrush to some shit does not help you with personal hygiene.
What to remember if this is your first time
Read what the gif says, people, poo can be fun, and funny. Don't you remember all of the poop jokes that you used to make when you were in Year 7? If you do start to feel a little uncomfortable, the best thing to do is just laugh the whole awkwardness off with your partner.
Scat play wouldn't exist if it isn't meant to be enjoyable, and you must think that playing with poo is fun if you're thinking about arranging a personal encounter with a companion that could give you what you want, right? Overall, the main thing that you have to do is to sit back and enjoy the ride.
I mean, it's just a piece of shit at the end of the day, isn't it?
Oh, and don't forget to check out Martin's look on scat play if you want to learn some funny sex moves!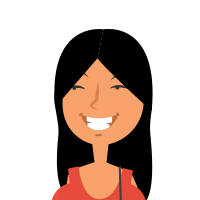 Latest posts by Zoe Jaspers
(see all)
---
---