The Top Seven Places To Visit With an Escort in Bath
August 23, 2016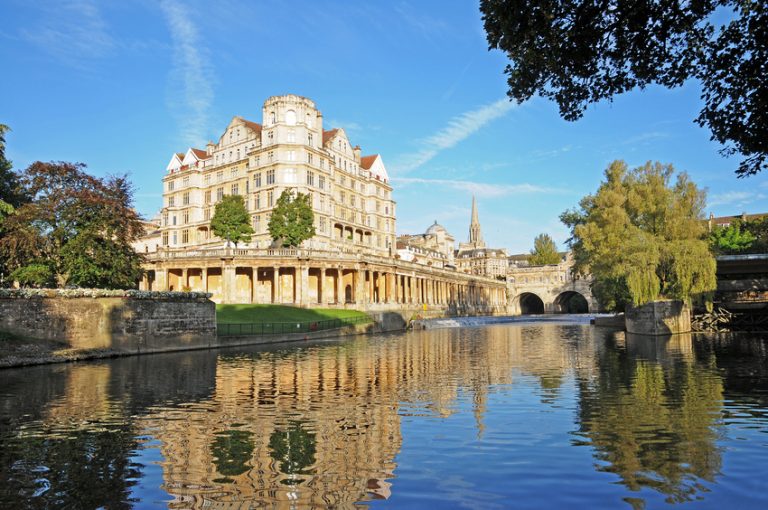 ---
Out of all of the districts that I've been in the country, Bath was one of the best cities that I settled down in England. It's the home of Southgate, the Jane Austin Centre, and one of my favourite vegan restaurants ever.
One of the best things that I loved about the city is that most of its clubs were based underground to reduce noise pollution; not to create an environment for drug dealers to thrive in, but that's a different story. If someone hasn't told you so already, Bath is one of those towns that you have to see in England before you die, or at least see before you fly off to another country like I did.
Additionally, Bath is one of those places in England that you need to have one romantic date in, as it's classy enough for you and your companion to go and spend time in; it's a bit like a mini-London. Like every city that you would visit in a country, whether it would be in England, Wales, Scotland or Ireland, you got to know where to look, and where to go if you want your leisure time to be pleasurable and memorable.
1) Roman Baths
What is Bath famous for? Well, the Roman Baths, of course. You won't believe how many Chinese, French, Spanish, and Italian students visit the city to queue up at the entrance of the Baths. They like their bright red rucksacks…
Even if you are a person that doesn't like being in crowded touristic spaces, you shouldn't dismiss taking your gorgeous lady, or yourself, to the Roman Baths. It is known to be one of the finest and most well-preserved historic sites in Northern Europe, and it has won many awards such as 2010's Museums & Heritage Awards for Excellence, 2011's The Art Fund Museum Prize, and 2016's recent VisitEngland Awards for Excellence 'Access for All'.
You wouldn't be able to find another historic site that has 16 awards, now would you?
2) Royal Crescent
One of the things that attracted me to Bath, more than anything else in the district is its architecture. I think it's the only city in the country that has a 'go beige, or go home' rule. Seriously, there isn't a single building in the city that isn't made out of limestone.
Now, if you've seen the back end of the city, you would have remembered the sight of all of the residential houses stacked behind Bathwick Hill, then the chances are that you're already impressed with the district's aesthetics. But if you want to be impressed further, then you should have a long gander at the Royal Crescent.
The complex contains a row of 30 terraced houses that was built in the 18th Century, which is considered to be one of the greatest examples of Georgian architecture. If you're thinking about living in one of the terraced houses, you will find yourself £2000 poorer every month. Yes, the cost is high, but the quality of the apartments is more than excellent. Believe me, they are amazing enough for you to let an elite escort stay in for a whole week!
3) Pulteney Bridge
One of my old jobs was located on Pulteney Bridge, and I've got to say that I've always enjoyed my walks from Oldfield Park to the Weir. Pulteney Bridge is not as popular as the Roman Baths, or the Thermae Bath Spa, but it still holds a historical background, and provides a gorgeous view of the River Avon for all of the visitors and locals in the area.
Completed in the 18th Century, the bridge creates a connection between Bath and Bathwick, and has a range of independent shops built on both sides of the road. Furthermore, it's also been designated as a Grade 1 listed building, so the Pulteney Bridge should be included in your 'list of buildings that you should see with an escort in Bath'.
4) Thermae Bath Spa
I've spent 3 hours in the Thermae Bath Spa on my 22nd birthday, and it was the first that that I've experienced a mild skin orgasm in my life. Every drop in all of the pools, jacuzzis and steam rooms are made of the mineral water that is filtered from the Roman Baths, which is meant to give you that glow after a massage treatment or a facial…not that kind of facial!
If you're going to pay nearly £30 for two hours in the Spa with a gorgeous courtesan, I would recommend you to go to the rooftop pool, where all of the couples hang out; I went up there by myself and I felt like a singleton that's walked into homecoming. Also, I recommend that you try out the steam rooms, it has different sections that respire different scents like lavender and lemongrass. Since the Spa is very popular amongst visitors and locals, I recommend that you book in advance if you don't like waiting in queues for half an hour.
5) Komedia
Popular amongst university students, professionals in their mid-thirties, and elderly people that use coupons to pay for their groceries, Komedia is the city's leading live entertainment venue since 2008. Like the Roman Baths, Komedia has won some awards of its own, like 2013's Bath Life's Arts Award, 2016's Taste of the West Gold Award, and 2016's Chortle Awards; that's impressive. Alongside hosting standup comedy and live music events, the venue is embedded with a range of screens that show the latest independent films that attract many people with a passion for both contemporary art and cinematography.
6) Circo Bar
The Circo Bar has to be my favourite place to go to for cocktails and gin; don't think of me as a snob, but I just love the quality of drinks that the bar serves to its guests. The first time I came to this bar was on my 21st Birthday, and since then, it has become the starting point for many of my sophisticated bar crawls in Bath, if ever there is such a thing as a sophisticated bar crawl.
Additionally, it's one of the best places in the city where you can host a party at. A birthday, a bar mitzvah, it doesn't matter; all of the bartenders are trained to make some of the most complex cocktails that you could think of, some of them you've probably never have heard of. So, if you're thinking of spending a couple of nights in Bath, it's worthwhile for you to have a subtle, calm date night with a courtesan at the Circo Bar.
7) The Gainsborough Bath Spa
The Gainsborough Bath Spa hotel is relatively new, in fact, it was still under construction when I left the city. What I like about the hotel's official website is that it tells the 'Gainsborough story' of its access to the mineral waters since the 1800s.
Even if you're not a history fan, you should still book your stay at the hotel. Why? All of the basic and en-suite rooms were all created by the award-winning Champalimaud Design, where each and every one of them is tailored to your specific wants and needs. Just to keep in mind, if you're thinking of inviting a gorgeous courtesan back to your hotel room for some intimacy, or just for a private conversation, I would recommend that you book yourself the Bath Spa room, where you would also get unlimited access to its spa facilities.
What could be stopping you from visiting Bath?
If there is one question that's running around inside your head, it should be: 'How could anyone not go and see Bath at least one time in their lives? The city has more awards than Leonardo diCaprio has!'
It's not a city that's built for a party nightlife, or for Union parades, but it is a place where you can watch the Christmas lights turn on with all of the TV presenters from 'The One Show'. Plus, it is a place where you encounter classy women in your free time; escorts, masseuse, and dominatrixes alike.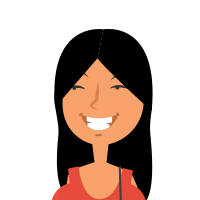 Latest posts by Zoe Jaspers
(see all)
---