My Sexy Time in London Last Week
July 14, 2016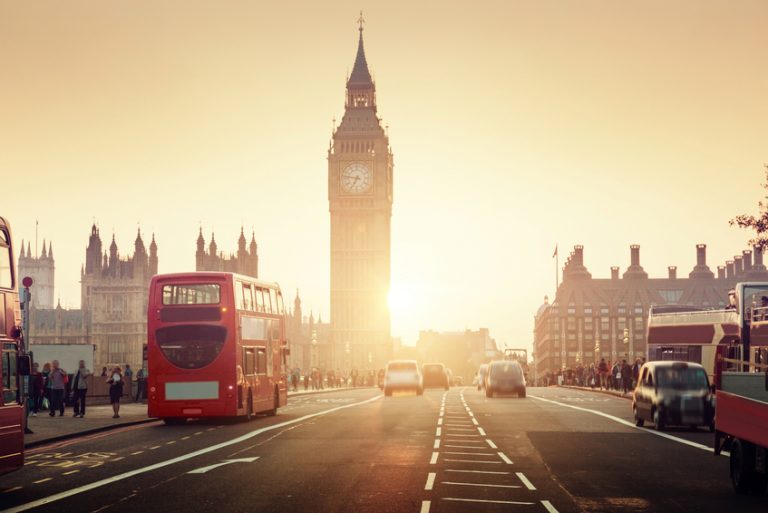 ---
If some of you guys and girls have been reading my tweets, I've recently booked some vacation time away from the office to visit good old England again, and I couldn't resist visiting the country's thriving capital once more.
I was born on the cusp of the new millennium when my coming-of-age phase didn't occur until the middle of the noughties, which has given me the great advantage to experience sex while being both on and across the border of the sex revolution. For some of you that have read my article about the difference between sex in 2000 and sex in 2010, you would already get the idea of what my recent trip to London was like.
I ended up getting drunk with a bunch of hipster lesbians in Shoreditch, getting stoned in Camden town, and getting ravaged by two guys in Kings Cross St. Pancras.
Monday 4th July, Russell Square
I arrived at Liverpool Street from Stansted Airport at around 6-ish-o'clock and checked into my short stay close to Russell Square. For £55 per night that included a fridge, a microwave and a full-sized table, a short stay apartment was a bargain in comparison to £120 for a night in of the basic rooms in Premier Inn.
Anyway, an old friend of mine was eager to see me once I've settled in my accommodation; he nearly killed my phone by sending me 100 WhatsApp messages. After getting lost and spotting me at an LGBT bookshop, my friend finally found me and was gasping for air after going up the stairs from the tube station.
I haven't seen my friend for over a year, and I forgot that there are Italians that don't have olive skin. The moment we've reached the apartment and closed the door, he immediately clutched onto my waist, pulled me into his embrace and softly kissed on red-stained lips. He requested that I wore red lipstick on the day that we encountered each other.
He must have had a hard-on while he was travelling on the tube, due to the fact that quickly took my thong off, threw his jeans to one side, and thrust his throbbing cock inside me while my window was still open. I was quite apprehensive about being exposed in London, because where I live now has a different perspective on exhibitionism, but my friend made me feel relaxed by saying that he 'wanted people to see how beautiful I am.'
It was quite hard for me to see his sensual side when he held my ankles in the air and bit his bottom lip while staring at me, but I felt ecstatic, nonetheless. That's when things start getting a bit kinky with the biting and the anal sex.
I placed myself on top of him and rode him as if I was doing a HIIT cardiovascular exercise on the treadmill with my cunt. One of the greatest turn-ons for me was staring at his orgasm face, which was like a screenshot of heaven to me.
We promised to meet up later on in the week for a drink before I returned back home, and I joked to him that he has to come and see me because he left a bite mark on my shoulder; a temporary reminder that stated to me what kind of sex I might be getting up to during my stay in London.
Wednesday 6th July, Camden Town
After spending a day in Fitzrovia and walking pass the Spearmint Rhino strip club repeatedly, I didn't return to St. Pancras until 10:30 at night, which in England is considered to be late. Once I've posted a status on Facebook about my location at the time, I received a tonne of messages from old acquaintances and near-forgotten friends that were almost demanding me to meet up with them. Well, I did go and see one familiar fella at 11:30 at night.
We didn't realise that it was karaoke night in the district when we strolled into a pub for a pint, and after listening to all of the drunk businessmen singing 'What is love' by Haddaway, we decided to head to Camden town for a party and a spliff. From what I remembered that night, we were talking about planes and aerodynamics until the conversation changed and turned into one about fetishes, right before my friend and I did a blowback and kissed.
We I didn't have sex that night, but I did cum all over his hand after he finger-fucked me for 15 minutes. I didn't get back to my short stay apartment until 4 AM; which is the right time that you should go to sleep when you're out on a mini rampage in Central London.
Thursday 7th July, Moorgate
It was my last chance to go out and have some fun, but I didn't want to do anything until I've met up with my Italian friend one more time.
I was pissed off with the fact that he ended up drinking with his boss and took some coke at a bar the night before, which gave him a shitty comedown the next day. We always get into arguments with each other; that's how our friendship was formed. But in the end, he told me that he will be waiting for me at Moorgate until 7 PM, and if I didn't see him at that time, he would go back home to Kent.
That was when I've felt so stressed and upset because it was rush hour and I really thought that he would leave at 7 on the dot. Travelling and panicking from Tottenham Court Road to Moorgate, I've managed to reach my friend at 7:03 PM, who took me back to 'show me' what his office looked liked.
I was still a little bit stressed about seeing him, but I still wore the red lipstick that he loved to smudge with his mouth. I bent over his desk while he felt my waist and pulled my briefs down before he pushed his shaft inside me once more; that was the quickest quickie that I've ever had in my life.
We ended up talking outside for the next hour about our lives and what not until he asked me to go with him to St. Pancras International Station to say our goodbyes. His way of saying farewell was a nudge on the shoulder, but I already know that he's always been awkward at saying goodbyes.
Anyway, after I watched him getting on the Train to Canterbury, I decided to travel to Shoreditch to watch the Euro 2016 Finals, get drunk, and listen to some live hip hop bands with some hipster lesbians.
What I've learnt from my sex week in London
I've only been having sex for 5 years, but I already noticed that there was a change in sex culture from when I was a teen. Nowadays, people feel comfortable enough to engage in certain fetishes, drugs & sex has become a trend, and no one gives a damn if you do sexual activities with more than one guy in a week.
Thus, making this decade the best time for people like me to go out and have fun without being stigmatised by my peers. Even though I wouldn't want to live in London, I still considered it to be one of the best cities in England to go to if you want to discover the life of the party.
Bristol was pretty close, but nothing could beat London.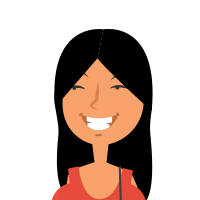 Latest posts by Zoe Jaspers
(see all)
---
---