Should You Have a Fuck Buddy?
October 27, 2015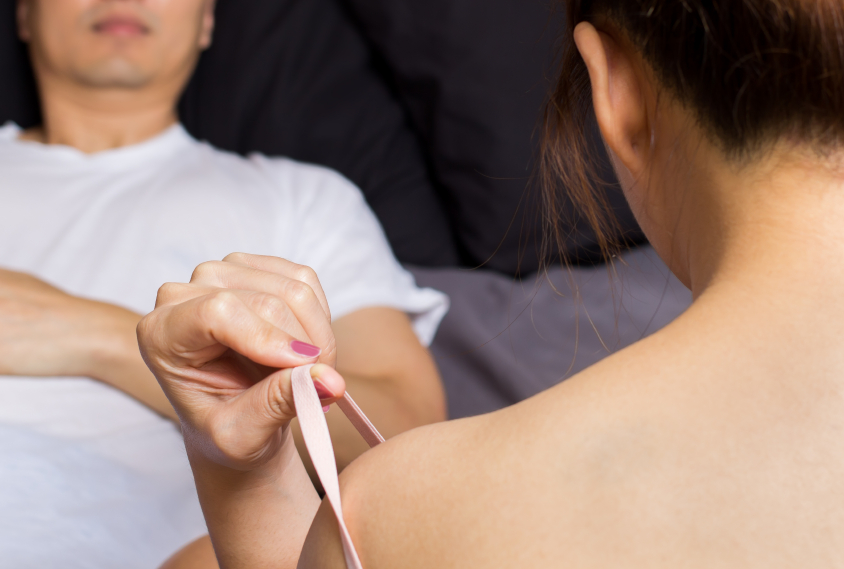 ---
Who can deny a good fuck? I don't know anybody that has…but should you be concerned about who get down and dirty with?
There has always been the debate about whether we should have friends with benefits, and it doesn't help if you've started getting attracted to one of your oldest school friends you've hung out with since you were 15 years old. This kind of relationship has both advantages and disadvantages, and it depends on what your motives are, and whether they would change in the future.
I'm one of the many women who has been involved with friends for sexual reasons, and there have been many times where our friendships have faltered. However, there were some cases where our relationship has remained the same.
When I was younger, me and my pals were always under the impression that if you wanted to be intimate with someone, you had to be in a relationship with them. If not, you were branded as a 'slut' or a 'man-whore'. I was only 14 or 15 at the time, so I didn't think having an unofficial relationship with some is socially acceptable.
An Interesting Group
By the time I was able to get into bars and clubs, I was befriended by a group of people where they were all fucking each other. When I first saw this, I thought to myself how it wasn't that much of a big deal, and how it benefited everybody when it came to their sexual needs and desires.
You don't have to go through the awkward phase of arranging your first date at a fancy restaurant and ordering the most expensive wine bottle on the menu. You don't have to wear a cotton cardigan or a smart dress and have to switch your diet of pizza to rabbit food just to impress someone while you ask trivial questions like:
"What are your interests?"
"What kind of music are you into?"
"Are you really good with Photoshop?"
"What is your favourite colour?"
A friend wouldn't have to ask you those things, he or she would already know those aspects about you during the time you have spent with him or her.
You wouldn't have to go through the pain of explaining your whole life story for the 127th time to a new date. Time has already set up the foundation of your friendship, so you don't have to suffer through all of that hard work. Once your best friend has started to flourish and his or her figure begins to fill out, you don't need to ask her out for dinner somewhere in Chelsea or Kensington. The only time you would do that is when you actually want to start settling in with your friend…but that's not what you are thinking about, is it? Otherwise, you're looking at the wrong article…
Furthermore, it's just sex.
You don't have to ask the question,
"Where are we going from here?"
If you state what you want from each other and that you want to get pleasured by their cock or pussy, then there's no harm in fucking. This kind of relationship doesn't have to be restricted to a friend you already know. I mean, why else does 'Tinder' and 'Grindr' exist? Going back to one of my anecdotes, there is one guy who I've had sexual encounters with and still have remained good friends. He's engaged now, but we still talk about the sexy times we've had together. One day, he said that my tits were the biggest he has ever experienced, which made me go.
"Oh really? Glad you've enjoyed them!"
We are yet to encounter any awkwardness between each other, but I don't think that's ever going to happen because of our mutual agreement.
Sometimes you do have to clarify that with a mate, especially if you're not sure why your friend decided to send unsolicited dick pictures to your phone. If it's all for the sex, then it's all good. You'll end up with the best of both worlds if you're not ready to commit yourself to an official relationship.
What Goes Up Must Sometimes Come Down
However, where there is an up, there is a down. You may have said to yourself in the beginning that there no intimate feelings for your fuck buddy, yet after 3 months of sneaking away with a sexy friend to engage in a few bedroom antics, you may begin to move away from your initial statement and want to develop the friendship further.
This is quite a sensitive aspect to talk about when it comes to the effect that friends with benefits have on your self-esteem, but I will elaborate on this topic later.
Nevertheless, it doesn't mean that nothing will extend further than a fucktationship – that is what I want to call it from now on -. While I was at university, I kept going over to a friend's apartment. It started off as coming over, chatting for a little bit, bending me over his desk, before I leave a couple of hours later. We were doing this for nearly one year until we progressed further. We started going out for coffee and watch live concerts together before he asked me out.
There have been times when my friendships with other people turned sour. Women can't help it when they show their feelings more than men do, there's actually some scientific evidence that can prove why this is the case. These situations often end up in one mess; a turd pile that makes you nauseous by the thought of it. And yes, it has ruined some friendships I've had in the past, and I can refer this point back to the group of people I first hung out with.
After noticing that they started switching partners, the air around them became filled with tension and jealousy. When they start posting their new relationship status on Facebook, I couldn't stay in the same room as they were because it stank with envy. I'm sorry if I've started to sound a bit harsh, but there's nothing good about these negative things I'm mentioning.
You really do feel like shit when you see your friend chatting and flirting with a new girl when he was rubbing your naked body the night before. What often happens next is that the smile you were showing off to all of your other platonic friends begins to wear off, and you'll end up with a bitch face for the next few weeks or so.
We all know what it feels like to be heartbroken, right? You'll start to have a pessimistic view on everything you see and do. Before you know it, you've become a self-proclaimed cynic. Have you ever watched the film '500 Days of Summer' where Joseph Gordon-Levitt was completely infatuated with Zooey Deschanel, but then she dumped him. There was the one scene where he made an outburst on the bus about the song he used to love listening to by shouting,
"I HATE THIS SONG!"
I do have to be honest with you, I couldn't stop laughing at that scene, but you all understand that feeling.
The Escorting World
If you're a client or an escort who have regular encounters with each other, it is often advised that you don't develop any affection. There have only been rare cases where an escort and a client actually develop feelings and started to form a relationship with each other, but at the end of the day, the business will always come out on top.
The escorting guide would mention this topic on the page for you to avoid any awkwardness or mishaps during your encounter. However, it's like the famous saying 'The heart wants what the heart wants.' or in this case 'The cock wants what the pussy wants.' All of these factors affect both men and women, despite social media always broadcasting that it's only women who have a higher chance of getting hurt than men. People often forget that guys have feelings too. Having friends with benefits is not a taboo or a forbidden fruit, you just have to be aware of others and yourself when you engage in this particular kind of relationship. When everyone is cool about it, there's nothing wrong with getting into bed with one of your old chums.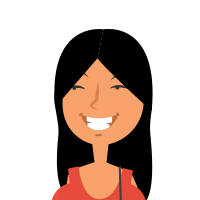 Latest posts by Zoe Jaspers
(see all)
---