The Best Lesbian Vampire Sex Scenes Ever!
October 31, 2016
---
Apart from Harley Quinn, what are guys into at the moment? Lesbians. What else are guys into? Vampires. Put the two together and what do you get? A lot of low-budget lesbian vampire movies for Halloween.
We already know that there is something sexually alluring about vampires and lesbians in separate contexts, so when Hollywood studios put the two together, it's like horror porn without mentioning that it's porn. Hidden sex messages in movies and advertisement! Fuck, yeah!
We're getting close to Halloween now; the kids will come out for treats, and the girls will flirt for tricks. But if you feel like staying in, and celebrating the ghoulish spirit with a couple of mates, or with your hand, feel free to watch and jack off to my three favourite lesbian vampire moments.
#1 Jennifer's Body – Amanda Seyfried and Megan Fox
Ever since we've seen her change from the mean-girl wannabe in 'Holiday in the Sun' to the hot mechanic in 'Transformers', Megan Fox has made a new name for herself in the land of Hollywood.
Even though it's not a big blockbuster, for reasons that the actress has talked about in some of her interviews, she knew how to get her grind on when Amanda Seyfried was just sitting on that bed with those cute, geeky glasses on. Jeez, I sounded really corny.
Technically, Fox wasn't a vampire, she was a succubus. But according to dense people, anything that sucks blood is a vampire. And if they see a female vampire making out with a pretty girl on screen, it's classed as lesbian vampire softcore porn in their eyes.
#2 Van Helsing – Kate Beckinsale, Elena Anaya and Silvia Colloca
If you love sexual tension, then you wouldn't be able to stop getting hard over that semi-infamous scene in 'Van Helsing'. The part where Elena Anaya and Silvia Colloca trapped Kate Beckinsale in that house, and kept touching her neck was enough to make anyone to feel a little damp in their pants.
If you look at that scene very closely, it looked like Kate Beckinsale really wanted the two vampire brides to suck the life out of her. But at the same time, she had to try and not show that she wants them to give her a hardcore hickey because she was supposed to be the pure heroine who won't let any woman taint her bush.
Face it, Queen Victoria. Lesbianism is a real orientation, not an illness.
#3 Lesbian Vampire Killers – All of the Scenes that involved lesbian vampires
Yeah, yeah, I know. It's a shitty film. But how could people not watch it when it has Gavin and Smithy in it?
True, it has a poor dialogue with really cheesy scenes that would make a hipster university student want to put their noses up in the air. But you have to admit, 'Lesbian Vampire Killers' is the perfect click-bait for people to expect some action.
Horny guys and girls that are out of the closet go and pay their bank notes to watch over 70 minutes of lesbian vampires kicking ass, kissing girls, and well, touching them erotically. What did I tell you, lesbian vampire films are basically Halloween-themed softcore porn, that doesn't even have to mention the word 'porn' in the title!
Even though the thought of female vampires getting it on with other female vampires may seem cheesy now, we just can't help but turn on our laptops, and get a little cheeky when a steamy scene comes on. Why? Nostalgia, of course.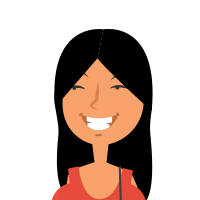 Latest posts by Zoe Jaspers
(see all)
---
---