The Ultimate Condom That Never Breaks!
August 29, 2016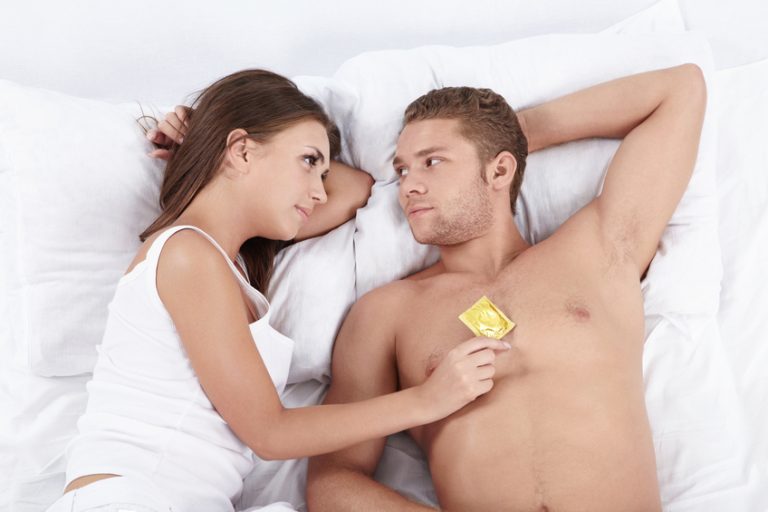 ---
Have you ever thought that contraception, like the condom, could ever be 're-engineered'? No? Well, where have you been since the first condom was made 150 years ago?
A couple of days ago, a friend of mine passed me a link to a project on 'IndieGoGo' that had just passed its deadline, and explains that the project was to 'reinvent' the condom. Lelo, a designer brand that specialises in intimate products like vibrators and lube, has recently created a new type of condom called 'HEX', which has a unique hexagonal structure that is designed to increase the strength in the rubber and provides as much comfort as it can to your shaft.
In their story tab on IndieGoGo, they've expressed their major concern for how new sexually transmitted diseases are rising in today's world, and how the average condom has 'failed to keep up'. I can't agree with that statement, many populous brands like Durex and Trojan have proven that they're able to fend off any risk of infection and unwanted pregnancy.
Then again, you can easily tamper a condom if you want to; you cannot use a rubber if it has a tear in it, or if it has been expired, or if they're only 97% effective, according to that episode of F.R.I.E.N.D.S where Rachel got pregnant and Ross makes a complaint to the company that he bought his condoms from.
However, what Lelo has discovered in its 7-year research into the reinvention is that there is one thing that the everyday condom falters in. It's not the material of the rubber itself, but the structure of the condom.
How did Lelo 'reinvented' the condom?
According to Lelo, there were three core issues that needed to be faced, which were discomfort, slippage, and breakage. The HEX condom has a kind of memory-foam structure that allows the rubber to flex and mould the shaft for comfort, so you don't have to get distracted by whatever irritation that you may have against the material.
There was one guy I was seeing for a short period of time that said that he had an allergy to condoms. I may have been too judgemental on him when he told me this, but having an allergic reaction to condoms is something that you don't hear every day, and there was no way that I was going to let is uncovered cock get close to my pussy.
Although, something that I do hear a lot of is the discomfort that a lot of men sometimes have when they put on the rubber, which is why you see some guys forking out more cash to pay extra large condoms. But with the HEX, you don't have to separate your condoms into different sizes, as all you have to do is slide it and let it hug you as you hug your partner in a different way.
The next issue that Lelo wanted to attack was slippage. I'll tell you a funny story that happened recently. I spent a Friday night and Saturday morning with a very handsome fellow; we always use condoms in every sex session, and he's bigger than your average so we always have to use extra large Durex condoms.
One night when he climaxed like a God, he pulled himself out but saw that he was condom-less; the rubber was still inside me. Without producing any 'weird' feeling whatsoever, the structure of the HEX is raised on the inside, which provides a texture that 'keeps you on track'.
Finally, there's breakage. This is the most frustrating issue for guys to fix, because the first solution that they would think of is to use thicker condoms, but thicker condoms make the guys lose sensitivity and end the session earlier than they'd expect. Yeah, this is happened to me a couple of times.
Of course, Durex and Trojan have managed to come up with their own solution to reduce breakage, but those brands still couldn't find a way to protect their rubbers from the dreaded pin-pricks. You can never leave your condoms in the hands of a psychotic ex-girlfriend, or a really bitchy best friend that's jealous of you because you're sleeping with a girl that he likes.
However, with the HEX condom, you don't have to worry about pin pricks ever again. If you have a look at the image above, the tester tried to make about 3 or 4 holes by using a pin, but not a single tear was made. Furthermore, the HEX made to be as thin as possible, so you don't feel like you've gained more width around your dick once you put on the condom.
Could HEX be the world's most advanced condom?
Despite what you may think about the HEX (Oh, God. Every time I use that word, I keep imagining a pervy stripper witch that wants to sell me some sex magic), many people that have backed up the project commented on how pleasurable it felt when they used it. Many media news outlets like Mashable, Bustle, and Askmen have stated their praises for the rubber, so you can have the confidence to purchase the product whenever you want to try something new, or something reinvented.
Even though Lelo is based in the USA, the brand ships out its condoms to other countries and continents like Australia, Canada and the EU. Plus, the HEX is on sale at $35 from $60, that's 41% discount from the normal price that Lelo charges.
If you're interested to know how their campaign went, they've managed to sell more the 260,000 condoms, have 15,000 backers to support their project, and exceeded the minimum fund that they needed to produce the HEX at over 3000%. You can order their condoms from their IndieGoGo page, or on their official website where their picture of the HEX condom makes me think about the Selfridges Building in Birmingham, England.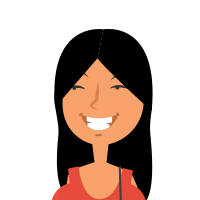 Latest posts by Zoe Jaspers
(see all)
---