The Kinky Guru On Introducing A Sex Toy
February 12, 2016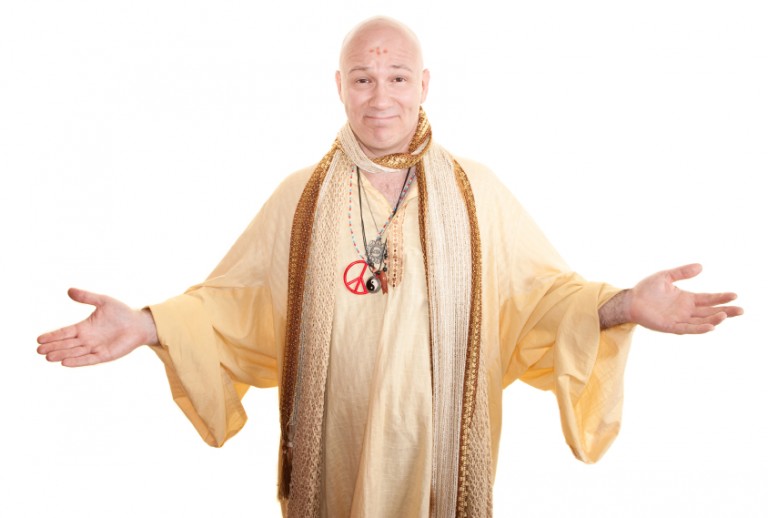 ---
The Kinky Guru has some great tips this week to help you with your sexy, spiritual awakening, and how to introduce your sex toy in the bedroom.
Dear Kinky Guru,
I want to use my vibrator with my lover but I'm nervous how to introduce it. I really enjoy our sex but I just KNOW how to orgasm better with my vibrator and I want to share that with him. Any tips in starting off the conversation would be appreciated.
Signed,
Wanting-to-introduce-my-vibrator-because-it-has-a-name
Dear Wanting-to-introduce-my-vibrator-because-it-has-a-name,
Thank you for sharing with your heart. It's from speaking with mindfulness that our speech becomes a pathway to the heart. The same simple honesty that you shared with me is the same breath of intention that you should use when speaking with your lover. Whatever frequency you put into your lover is like making an emotional deposit into their spirit. Let's focus on putting the highest vibration into the relationship and that is of love and light.
Sexy sister, you're not nervous because you are not nerves. You're not even your reaction to nerves. You're an observer of emotions. You'll also be an observer as you watch him respond to your sex toy. You can't control his emotions only the way that you choose to react to them. Remain tranquil even if the topic you're discussing is exciting.
It's important to communicate your interest within introducing a sex toy so that he doesn't feel left out. Start by telling him about how much you enjoy your sex already. Reassure your lover that you're completely satisfied yet you seek to reach a new level of intimacy with them. Clarify that a sex toy is not a substitute for the emotional spiritual closeness you feel when you're intimate with him. Now it's time to share, 'I know how to orgasm with a vibrator but I want you to be there, I want to share that experience with you.'
If saying this out loud makes you shy then write him an invitation. Remember being young and you'd invite a friend to play? You'd call them on the phone or if it was a party, you send an invitation. Don't you remember the excitement you felt when you received an invitation? You'd open the envelope, stare at the card, review the information and get excited to R.S.V.P?
You are cordially invited to a sexy toy party!
Who: You. When: Tonight. Where: My place.
Why: I want to reach a new level of intimacy with you.
R.S.V.P.

It's party time so let's decorate. Make a devotional table and place your vibrator at its center. Around it lay out grapes, berries, wine and chocolate. Take small pieces of paper and write on them. On one, EAT ME. Lay that next to the fruit or chocolate. On another write, DRINK ME and lay that next to the wine. On the third, write: PLAY WITH ME and lay it next to the vibrator!
Play some music that makes you feel relaxed. Light some candles and a stick of ylang ylang, lavender, rose otto or jasmine incense. These have aphrodisiac aromatherapy properties! Now freshen up and wait for your party guest perhaps wear something that makes you feel like the sexual goddess you are.
When he arrives, make him feel relaxed. Invite him to walk to the play table and check out your goodies. If he's immediately curious he might right away check out your vibrator or he might need you to make the formal introduction. Make sure that you're aligning your energy with love and light so as to send the highest vibrations into his spirit. After a sip of wine or feeding each other grapes ask if he'd enjoy a massage.
During the massage, talk openly about your interests and desires. If you're comfortable talking about sex, it will help put your lover at ease. Tell him about your interest to reach a new level of intimacy with him. Tell him about your desire to share the experience of a sex toy with him. While rubbing him and using lots of oil, ask him if he's ever played with a sex toy or if he's seen one somewhere. Be open to what he has to share. You might be surprised, with you half naked like the sexy goddess you are and after that sensual oil massage, he could open up. Did you know that only 30 percent of women can orgasm from intercourse alone?
Once this Kinky Guru asked a lover of mine, "Do you want to play with me and my vibrator?"
"Really?" He asked naive and surprised.
I took his nose and said, "Pretend this is a clit."
He laughed. I licked it lightly over and over again to simulate oral.
"Okay so that feels good but," I told him while turning on the clit stimulator on my vibrator, "feel this." I put the vibration piece to his nose so he could feel the frequency.
"Wooooooooow," he replied, his eyes blew up and he laughed harder.
"This is my toy but I want you to play with it and me. If you had a toy, I'd play with it with you too."
Turns out, he didn't just want to play with the vibrator and me. The next day, he brought over his fleshlight! He had a sex toy too! And yes, I played with him with it too!
After you two have had your first go at using your vibrator together you may feel closer. Now your souls have aligned on another realm of intimacy. Now is the time to mention there are dual stimulation vibrators that'll allow both of you to feel that vibration as one. Get out your computer and look up Durex.com or Google any of the toys below and share with your partner. Choose a toy that he can wear and surprise him with it as a gift!
Like the Lelo Noa Vibrator that has two ends, one to sit on the clit and the other in the vagina so both partners can get the full benefit of its vibration patterns.
The We-Vibe 3 stimulates the G-Spot, the clitoral head and the penile shaft. It even comes with a remote control!
With the 4US cock ring, the man becomes the vibrator as the vibration is sent up and down his penis while also stimulating your clit.
All in all, if this is the lover that you're meant to boom to the next level of sexual awakening with, he'll jump at the chance to jump higher with you. Remember how high you felt when you were jumping on a trampoline and you and your friend caught mad air at the same time? That's how high and free you and your lover will feel after sharing within light and love your sex toys.
Yours truly, The Kinky Guru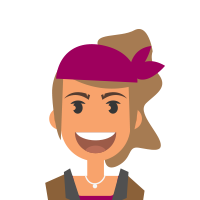 Latest posts by Gabriella Zene
(see all)
---