Three Major Things You Need For a BDSM Session
May 18, 2016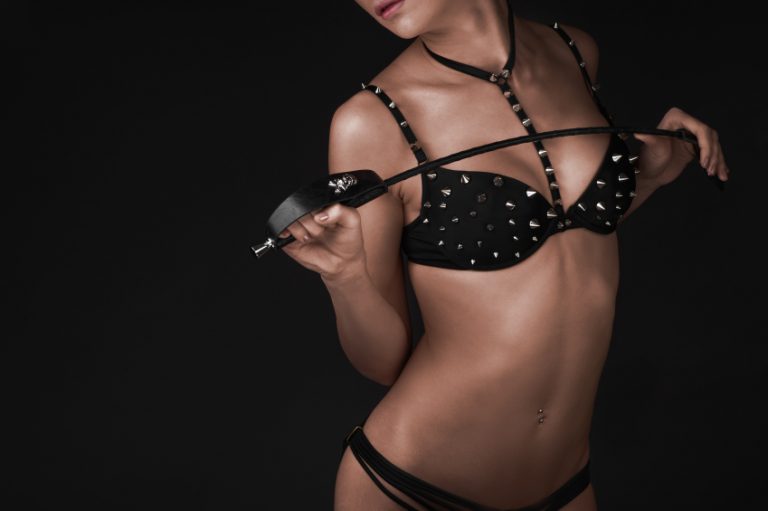 ---
So, you've let your dominant persona rise from its dormancy and now you want to let it run wild. You've grasped the aspect of how dominatrixes and mistresses act towards their slaves, and now you want to learn the tools of the trade when you want to smack your little pig up in your sex dungeon.
If you're transitioning from being a dominatrix to a mistress and you're not sure what things you'd need to have a fiery encounter, you should keep reading this article.
Safety always comes first, ladies
Before you even think about purchasing all of the exciting tools that you'd use in a BDSM encounter, there is one word that you must be aware of at all times: safety.
Domination sessions can be very intense, and the last thing you want to do is to severely hurt your pig. For example, you might end up wrapping a piece of rope around a slave's body too tight, or slapped your submissive's ass too hard.
Remember, you're a dominatrix, not an abuser. Why do you think that there's a lot of aftercare when a session is over?
If in one session, you do end up wrapping something too tight around your sub, then a pair of safety shears should be included in your safety kit, a set of backup keys if you're using locks and chains on your pig.
Another bunch of tools that you should pack into your safety kit are ointments for burns, antiseptic for cuts, and nitrile gloves for the prevention of infections. In addition, you shouldn't forget to prep your mini fridge with snacks and water in case your sub would get dehydrated or depleted of sugar during the encounter.
The tools for punishment and humiliation
After you've ticked off every item on your safety tools list, now you can start collecting all of the exciting stuff that will make your little piggy squeal.
Some of the most popular punishment tools include spanking pads.
There have been too many times in my life when my friends would say to me they like getting spanked before another friend would butt in and say,
'Oh, you like bondage and all that shit?'
So, for trending purposes, if you're looking for a common tool to use for humiliation and sexual disgrace, you should invest in a spanking pad. Whips, chains, rope and electric wands should also be considered in your list of punishment tools, but it all depends on what kind of services you want to provide, and what kind of mistress you want to be.
You could be a domme that's specialised in Japanese bondage or a femdom that is skilled in metal works. If you do have an interest in metal, I would recommend getting nipple clips and clamps. Many subs love them, and you'll love using them if you like a bit of iron!
Look like a mistress to become a mistress
Your pig wouldn't be convinced that you are a mistress with a very aggressive personality if you're not going to dress the part.
I know that you should follow the idiom of never judging a book by its cover, but I don't think that your sub would have the time to think about your personality while you'd peg him with a strap-on. The three most popular fabrics that mistresses wear are leather, latex and PVC.
Personally, I love leather. I love leather jackets, leather jeggings, and of course, leather boots. I have loads of leather boots kept in my wardrobe that I don't let anyone ever touch. If one of my mates would wear my leather boots without my permission, I would throw all of her expensive sex toys in the river for the fish to play with. That may seem harsh, but I have a feisty personality.
If you're ever stuck on what kind of attire you should wear for an encounter, I would recommend looking at some mistress clothes by typing in 'dominatrix clothing' on Google or Yahoo. Maybe you should include the internet as one of your most important tools to have!…Just kidding.
Why one BDSM tool would only fit to one BDSM purpose
So, there you have it. Those were three of the most important things, or the selection of things that you'd need for a BDSM encounter.
You must have thought that I would just be talking about certain tools like a horsewhip or a studded butt plug or whatever, but no. If you thought of just that, then you're not looking at the bigger picture.
Many expert mistresses would make sure that each tool they'd use serves one purpose and one purpose alone. You can't use a spanking pad for punishment and safety, can you? I mean, how could you use a spanking pad for safety? By swatting all of the mosquitoes in your sex dungeon to fight off malaria? I don't think so.
Those three groups that I've mentioned in this article would be all you need to make sure that you're prepared for your domination session; all of the tools and equipment that you'd buy are completely your choice!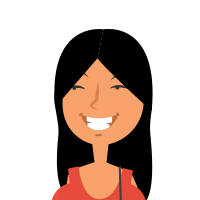 Latest posts by Zoe Jaspers
(see all)
---