Tips for Anal Sex
November 28, 2013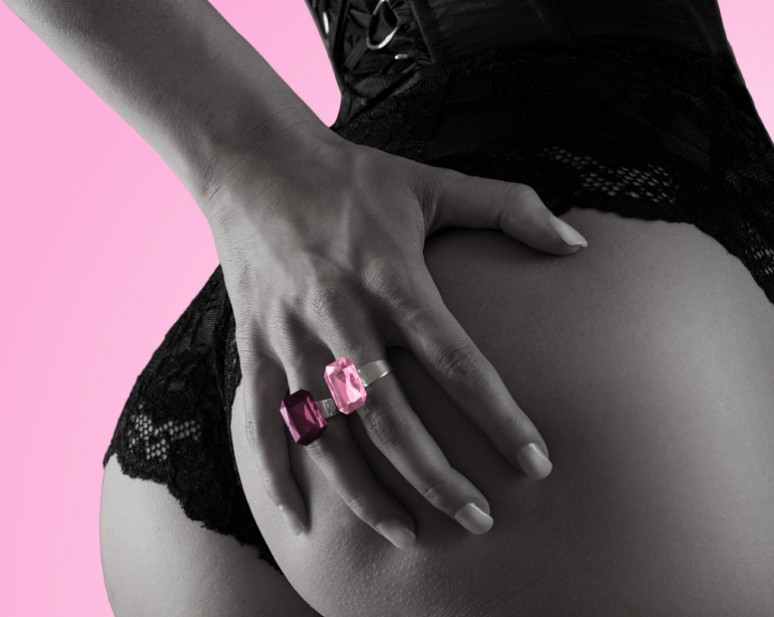 ---
For a lot of people in a relationship, anal sex is a term that they seldom talk about. Sex in the vagina is very common; everyone does it. However, many men also want to do it in the ass. Now, obviously many women do not really consent to it so easily; the muscles in the anus aren't designed for easy penetration, and there have been numerous accidents that have been caused between couples who were trying penetration in the ass. Men do not want to force their women in to doing it either. However, thanks to the rapid influx of the porn industry, anal sex has become quite common.
There are thousands of videos over the internet that showcases women taking it in the ass, and enjoying it as well. But that's all good; porn is supposed to show women enjoying their sex, regardless of the position or the amount of men they are doing it with. But, can anal sex be actually enjoyable at some point? Here are a few tips for you and your partner to make anal sex as pleasing as possible:
Talk it Out First
Pretty self explanatory, but a lot of people miss the most essential step: to first talk it out with their partner about what they are planning to do. You might have read the stories in which a man, in the heat of the moment takes out his shaft from the girl's vagina and tries to thrust it in to her ass. As pleasing as it might sound, this kind of stuff only happens in the porn industry, and if you try it out with your girl, she is more than likely to get turned off immediately and leave you in the dump. Now, you don't want that.
So, the first step that you need to take is to talk it out with your partner and find out if she is open to the idea of anal sex or not. If not and you are trying to convince her, go online and rear some true stories about women who do actually enjoy anal sex. Obviously, it is a matter of choice for her, and all you can do is try and convince her. Nothing else will really work. Have a lengthy conversation about how it can be a new experience for you both, and whether she'll enjoy it or not.
Once you feel that she is totally on board with the idea of anal sex, only then should you proceed. Obviously, there are still a number of other things that you will need to do in order to make sure that your partner remains as comfortable as possible, as mentioned below.
Use Lubricant
This one is a no brainer. The vagina creates its own lubricant; the wet fluid that you feel around a girl's vagina is made in the vagina to keep it wet only, which helps during sexual intercourse. However, the anus is slightly different. For starters, there's no lubricant. If you don't use enough lubricant, you can be causing her a lot of pain rather than making it an enjoyable experience for yourself or for her. Remember, this is more about her than yourself; she can get really injured if you don't use proper amounts of lubricant.
It would be a wise idea to first rub some lubricant around her anus in order to get the feel, and then make sure that you rub enough lubricant on your penis as well. These are all important steps that will help in making your experience better. Obviously, it would be a wise idea to first start with stimulation. There are a lot of nerve endings around the anus; which means that the area is highly sensitive to touch. Therefore, it would be a wise idea to first slowly start to stimulate the region, after which you should try to penetrate the region.
Remember, you can also spit in the region in order to arouse yourself as well as her. Obviously, if you want, you can lick her nether regions too. Some might find it disgusting, but there are those for whom this idea is one that really appeals to them and gets them aroused.
Take it slow
Anal sex is not at all similar to vaginal penetration. Remember the first time you were trying to penetrate her; you entered her very slowly and gently, in order to get her at ease with the sensation of penetration. Know that anal sex is virtually similar to this only. Rather than thrusting your penis straight in to her ass, it would be a wise idea to first enter her slowly and gently. In order to get her anal muscles accustomed to the idea of penetration, try to first stimulate the region slowly, and then enter your fingers inside her gently. Start with one, and go up till two. Not more. Remember, this is the first time that she is being entered through the back door, and if her first experience goes sour, she is unlikely to allow you to enter the next time.
Therefore, to make it as pleasing as possible, make sure you enter her slowly and gently. Once your fingers are inside, make sure that she's actually enjoying the feeling. If not, move out immediately and keep stimulating the region slowly. She is bound to begin enjoying the feeling in a couple of moves. Slowly, read her body language and try to understand her, and if you feel you are getting the positive signs, only then should you enter her. It goes without saying that you should be wearing a condom when you do enter her, and make sure that you do not enter her vagina again using the same condom, as that could lead to a severe amount of infections.
Getting Advice from an Escort
We hope you found this useful. For extra tips why not visit one of the London escorts? They can give you plenty of advice on how to enjoy this particular pleasure.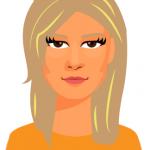 Genevive is the newest writer to join the Escort-Advertising team, catch her posts here!
---