The Top Five Asian Pornstars! (Poll)
September 14, 2016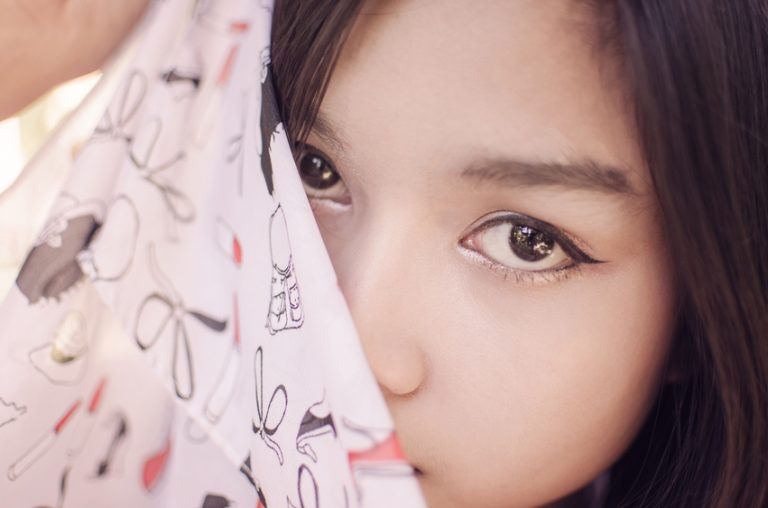 ---
Alongside mentioning that I'm a vegan and a diabetic in some of my articles, I'm half-Thai, so I can half relate to the fascination, if not the exotic existence of Asian women.
Contradicting what some of the modern-wave feminazis have been crying about, there are a lot of guys and girls that love other people with an Asian ethnicity because they are generally nice people, not because they boost their 'yellow fever'. By the way, 'yellow fever' is a horrible idiom and it isn't something that you should say to any Asian woman whatsoever, including half-Asians like myself. However, like ice-cream and party drugs, everyone has a preference in women.
Before some of you say 'Oh, they're only a minority in porn.' No. No, they are not. You wouldn't believe how many horny guys and girls searched for 'Asian Porn' on the net, and you won't believe how many videos there are on Pornhub. Again, like our preferences in ice-cream and party drugs, we do have our list of favourite pornstars that look like a Thai Goddess, a Chinese Queen, or a hot Japanese ninja. Wanna hear what XEscorts's 5 favourite Asian pornstars are?
#1 Nautica Thorn
It's not every day that you can see a half-Japanese, quarter-Puerto Rican and quarter-Polynesian sucking cock on your laptop monitors, which is why it would be a good idea for you to look up Nautica Thorn when you feel horny next. Appearing in over 350 films within years, Nautica Thorn knows how to get your dicks hard and your pussies wet by showing you how she can smoke a cigarette and jack off a guy through a glory hole at the same time.
#2 Annabel Chong
If you ask me who Annabel Chong is, she's the Bridget Bardot of porn, and the Rosa Parks of sex work. The Singaporean adult actress was the first lady to pioneer the 'world's biggest gangbang' franchise, where she managed to fuck 251 men within 10 hours.
Chong expressed her reason to partake in the gangbang to confront 'the notion of women as passive sex objects', stating that a woman 'can express her sexuality if she chooses to'. Annabel has retired from the industry for quite a long while now, but that doesn't mean that guys today can't admire or get aroused by the gorgeous x-rated filmstar!
#3 Asa Akira
How could I not include Asa Akira in this article? Come on, her interviews with Kassem G were both hilarious and amazing. The Japanese 'Anal Queen' has starred in over 505 films as an actress, and in 8 as a director, which all have helped her become one of the most decorated Asian pornstars in both the media and the industry.
If you don't believe me, Akira has won at least one award from the AVN organisation for 4 consecutive years. That's impressive!
#4 Evelyn Lin
I don't know what it is about Evelyn Lin, but there's something about the Chinese-born actress that has won the hearts of me and the other writers on XEscorts. I think she has that cute look that adds to the stereotype of Asians being 'submissive' and 'dainty'.
However, you wouldn't think that she's a part of that dainty Asian stereotype once you've looked up all of the porn gifs that feature her on Tumblr. Seriously, go and look up all of her blowjob gifs on the site.
#5 Shay Jordan
Ever want to find a gorgeous half-Pilipino, half-German squirting on camera, then you better make sure that the name 'Shay Jordan' sticks with you. Personally, she's my favourite Asian pornstar out of all of the others that I've mentioned in this directory. Why? Well, not only does she look like a hardcore biker chic with the softest skin known to mankind, but she also bisexual (move aside, gentlemen).
After starting her porn career through nude modelling, Jordan began appearing in lesbian and solo scenes that caught the attention of a few companies like Digital Playground Inc. If getting featured in Complex Magazine's 'Top 50 Hottest Asian Pornstars of All Time' isn't enough recognition for you to be included in your 'favourites' list, then you're freakin' weird.
You can even follow some of them on Twitter!
@NauticaThorn
@AsaAkira
@xEvelynLinx
But come on, who do you think is the hottest of the girls listed? Let us know in the poll below!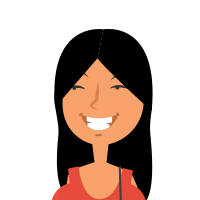 Latest posts by Zoe Jaspers
(see all)
---