The Top Five BDSM Sex Machines
July 27, 2016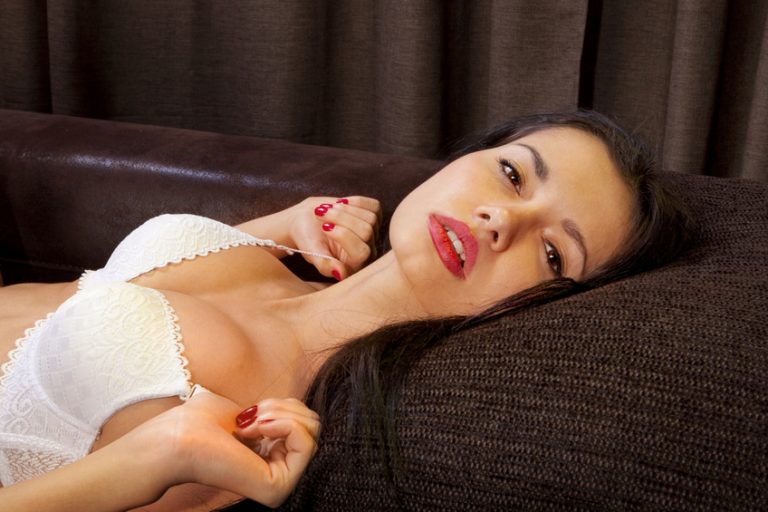 ---
If there's one thing that I haven't experienced in my sex life, it would be sex machines. Well, that and watersports. And hardsports.
The first sex machine that I've seen was on a porn video that included Sasha Grey. In fact, it was the first video that I've actually seen Sasha Grey perform in.
The way that the dildo on the rod fucked the former pornstar made me a bit terrified of sex machines at first, before making me feel intrigued to try one out. Unfortunately, I can't afford a machine that would cost me double my rent right now, but if you have a bit of cash in your pocket, and you're thinking about buying your sub a birthday present, take a look at what's on offer in the UK.
Fetish Fantasy Seat – Kinky
If you're a sex machine enthusiast, then Kinky is a site that you should add to your 'favourites' tab. Even though it doesn't cater to BDSM in particular, it does provide a bondage section where machines are included in its sales.
What strikes me as a little bit odd is that it provides comfort for the rider with its inflatable hot seat, and comfort isn't a word that I would associate with BDSM. Most of the sex machines that I've seen in porn videos look like they've been carved out of wood, like the ones that are featured in Kink and Hogtied. Nevertheless, you can play the torture game of making your sub sit and ride on the Fetish Fantasy Seat as long as you want, which would cost you €65.80 per set.
Ultimate Saddle Thrusting Sex Machine – Sexmachines.co.uk
The Ultimate Saddle Thrusting Sex Machine may look the same, if not similar, to the Fetish Fantasy Seat, but there's one thing that makes it completely different to Kinky's product.
It cums inside you. Really.
You shoot some lube into the injector hole on the actual body, and you can make the machine climax by the simple touch of a red button. This machine would be a real treat for you to use if you like seeing juices leak out from your sub's pussy or asshole…Furthermore, this real treat would cost you around £189.00 (€226.00), so holding back on a few monthly luxuries would be worthwhile for this BDSM beauty.
Louisiana Lounger – Kinky
Back to Kinky! Now, the Louisiana Lounger is a machine that you can force your sub to grind against. I don't know why it's called the 'Louisiana Lounger', but I'm pretty sure Kinky has its reasons.
Anyway, the wrist and ankle cuff are what make the recliner a perfect machine for maledoms and femdoms to force their slaves to use. Think of it as a Hitachi magic wand which doesn't tire your wrists out. With the amount of vibrators that are included in the box set, the Louisiana Lounger is worth the €215.38.
Third Hand Attachment with 12" Gooseneck – Extreme Restraints
If you want to humiliate your little piggy in the most uncomfortable way possible, the Third Hand Attachment with 12" Gooseneck should be classed as your prized possession.
Like the Louisiana Lounger, the probe mount provides a hands-free method for holding the sex toys that you want to use, including bullets, vibrators, dildos, and magic wands. The mount can hold up to two toys, so if you want to torture your female slave by forcing her to endure a double penetration, the device can do that for you.
Although it doesn't look like a sex machine, in particular, the number of clamps and attachments that are included in the product is enough to make me class it as a fucking machine. Oh, and if you're a bit strapped for cash, don't worry. This fucking machine would only cost you €59.25, which is the same amount as a night out in town.
Love Botz Maestro Multi-Faceted Sex Machine – Kinky
Once again, we are back to Kinky. If you're thinking of setting up a BDSM porn shoot in your bedroom, you're thinking of becoming a professional master/mistress, or you just want to treat yourself on your birthday, you should think about putting some of your investment in the Love Botz Maestro Multi-Faceted Sex Machine. A big name for a big fucking machine.
You can alternate the position of the Love Botz Maestro in any shape or form, which would cater to how you'd want to punish your little piggy. I'm pretty sure that if you have a look at the pictures of the machine on the site, you would understand what I mean. For those who are interested in its horsepower, the Love Botz Maestro has an adjustable speed of 90 to 300 RPM; a great speed range to tease and torture your little bitch with.
So, what's the downside? Well, the price isn't cheap. You will see yourself forking out €753.85, which is the same amount as 13 nights out in town. However, with the versatility and durability of the machine, you can be sure that you will make all of your slaves cum for many years!
Something to add to your BDSM wishlist
Dominators, dominatrixes, masters and mistresses, as much as you want to do all of the different types of torture and humiliation on your pigs, you cannot do everything at once. This is one of the reasons why fucking machines exist; they're made to aid the help of dominant people that love to watch their partners squeal in pain and pleasure.
Fuck, if I had a wishlist on Kinky, Extreme Restraints or sexmachines.co.uk, I would add all of the products to my kinky list; they look that good! So, uh…anybody want to buy me something special for my birthday?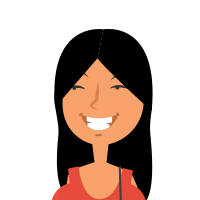 Latest posts by Zoe Jaspers
(see all)
---