Why Are Young Adults Learning About Sex Through Porn?
February 19, 2016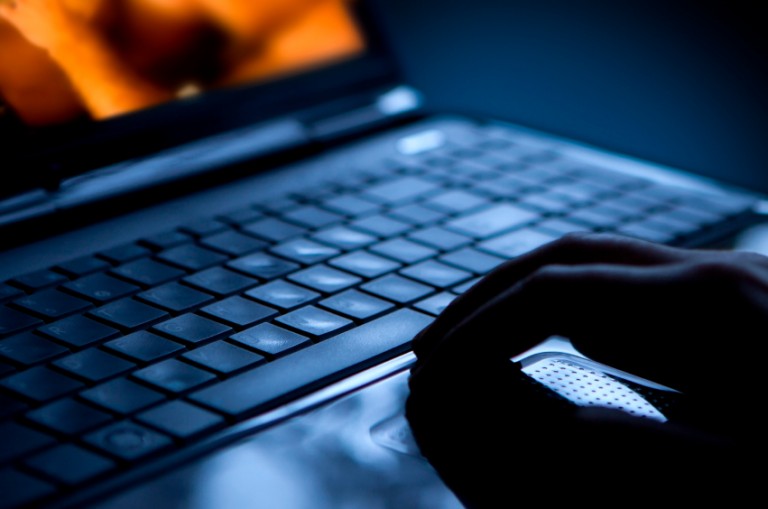 ---
Do any of you guys remember your sex education classes? I remember mine and they were shit. Porn was better. I had my first sex education classes when I was 11, where the teachers divided the boys and the girls up and showed us a bunch of videos that depicted what a pussy and a cock looks like. After a couple of videos about the lady's 'usual thing' and the guy's 'usual thing' too, then came the big video about intercourse that made my entire circle of friends giggle at the back of the classroom.
I will always remember the one line that the narrator said in a way to describe sex: 'It's like jigsaw puzzle fitting together…' Even when I was 11-years-old when I watched that video, I really wanted to shout out: 'Who says that?!'
One year later, I started secondary school and the head teachers wanted to teach the girls, again, about the lady's 'usual thing'… After a couple of lessons of teaching me what I already knew about my cycle, they've stopped giving us sex education classes. To this day, I kept thinking to myself: 'Were they really lessons about sex?'
We've all had that one dirty friend in our friend circle
When I turned 15, I've started noticing a couple of my friends hooking up with other guys and make out on the sofa whenever we'd have a house party. There was one dude in our group who was branded as the 'porn-junkie'. I didn't like him much; he acted like he knew everything even though he was only 16.
He spoke about nearly every weird and extreme forms of sex that he had found from websites like 'RedTube' and 'PornHub'. Then, one year later, he started talking about his dirty anecdotes about his sex life with his fuck buddies. I kept thinking to myself:
'Dude, how the hell do you know about fucking another girl when we weren't even taught about it in our sex education classes?'
If you think about it, it's scary that teenagers are learning about sex through porn, because everyone knows that porn sex isn't the same as sex in your own bedroom. Porn doesn't teach you that having sex is a two-way street, where you have to learn to respect each other in order to enjoy sex in the first place. It doesn't teach you how to be intimate with someone if you've have a boyfriend or a girlfriend. I believe that learning about sex through porn gives you the notion that you'd have the ability to walk before you can crawl.
Before you make an assumption on what my overall opinion is about sex, no, I don't think porn is poison. What adolescent people don't realize is that porn isn't exactly teen-friendly. Why do you think that on every porn website that you go on, they'd have a pop-up banner on the home page that'd say: "Do not enter this site if you are under 18." Or: "Do not enter this site if you're below the minimum age in the country that you're in."
What sex education has failed to teach us
I have a worrying assumption that teenagers who are between 16-18 years old who watch porn don't know that you can hurt a woman during hardcore sex, you can't keep having a hard-on for 2 hours straight or that some positions are harder to perform than they look. The theory of why adolescent people learn about sex through porn is not that hard to fathom.
I'm not saying that sex education classes are useless when they teach the people about sex itself, but I think that they're not adequate enough to make the people learn and understand the subject as a whole. From my perspective, it doesn't teach you about the feelings you produce when you get horny, how men and women orgasm at different time, or how when someone says no that he or she means no.
They are important things that should be taught, I believe, in the classroom where you'd have a mature teacher who can answer any question that you'd have in your head. Of course, you'd have the usual 15-year-old delinquents who would shout out 'Eww!' whenever they see a cock on the screen, but it would be better than seeing it in a porn video when you're at that age.
I've had friends at my old sixth form college whose hearts got broken because their partners only wanted to have sex, or caused a lot of hassles whenever they've had sex. In my generation, we had to learn about sex practically with only porn to guide us through the different positions that we put ourselves into.
Ok, I remember watching a lot of porn where they were mainly compilations of a bunch of couples doing it in the doggy-style position. The first time that I've tried doing that position was with my first boyfriend and we've failed miserably. We've failed so hard that I couldn't even bring myself to explain what had happened; that's how bad it was!
Of course, we've managed to work out how to do the doggy-style position properly and it was and still is one of my most favourite positions to do during sex. My small anecdote is one of the many clear examples of how some positions in porn do not always work out in the bedroom.
Is porn a better teacher?
Everyone is going to have their different opinions on whether we, as adults, should teach teenagers more elaborate information about sex. Not everyone would agree with me and think about how difficult it would be to explain the subject to adolescent people who don't fully understand the concept behind it or the different kinds of concepts overall. However, I am still sticking to my guns at the notion that sex education classes are not teaching teenagers enough about sex and the other topics that would follow the subject.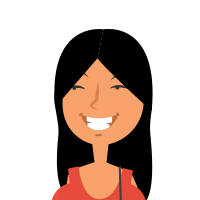 Latest posts by Zoe Jaspers
(see all)
---