World Day Against Trafficking in Persons – What it is and Why it is So Important To Us
July 27, 2018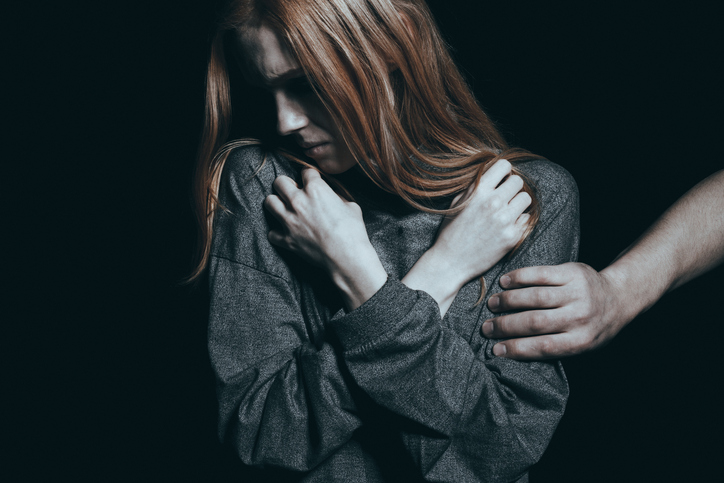 ---
The annual 'World Day Against Trafficking in Persons' is almost here. It takes place on July 30th, and for us, it is the most important day in the industry.
What is This Day About?
What is it you may ask? In the words of the UN, 'Human trafficking is a crime that exploits women, children and men for numerous purposes including forced labour and sex.'. The day is designed to raise awareness of human trafficking and to promote the protection of victim's rights.
Human trafficking has been happening for years, but in 2013 the United Nations adopted a formal resolution as it is such an important issue.
Why is It Important For XEscorts?
So why is it so important for XEscorts? Well everyone will be aware that our sites have a high proportion of migrant workers travelling to our shores to engage in sex work. We would also be idiots to believe that everyone in it was doing so due to their own free will. Human trafficking exists, and although it is not as prevalent as those anti-sex work groups would have you think (where we are told every worker is here against their will), to believe it is just a minor issue would be the height of ignorance. There are some very unscrupulous people who like to make money off the vulnerable, and that is seen at its worst in the sex industry.
We aren't the only ones to show interest in the day. Other voices inside and outside the industry in the past have used it as an opportunity to put forward their ideas on how we can make sex work safer.
Amarna Miller feels we need to decriminalise the industry, which is something we agree with.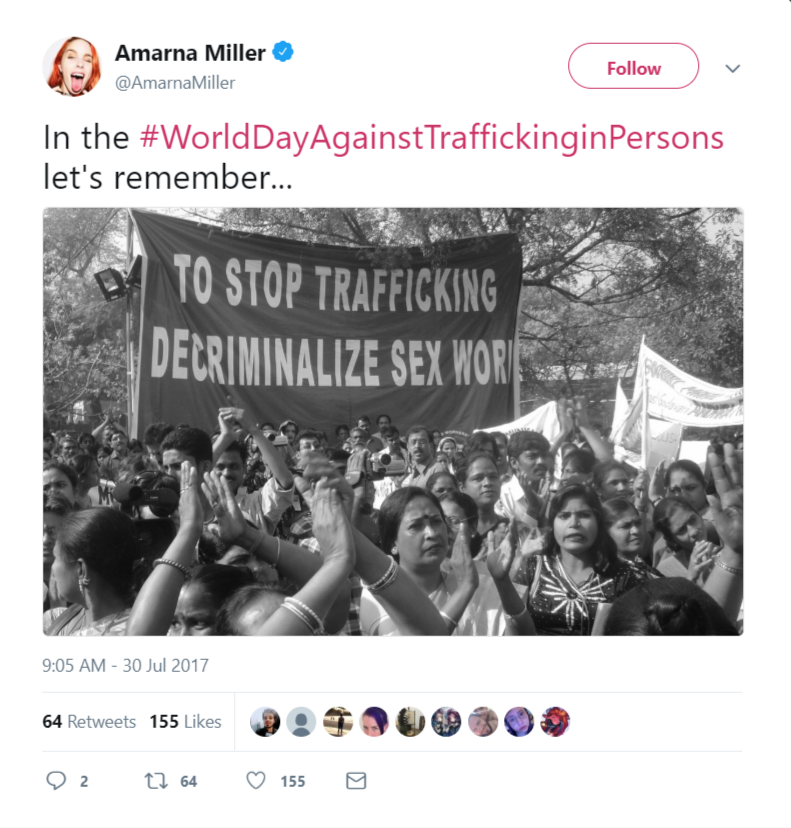 They do say that knowledge is power. Fairtrade America used the day last year to inform people how trafficking actually often works, namely the system of 'debt bondage',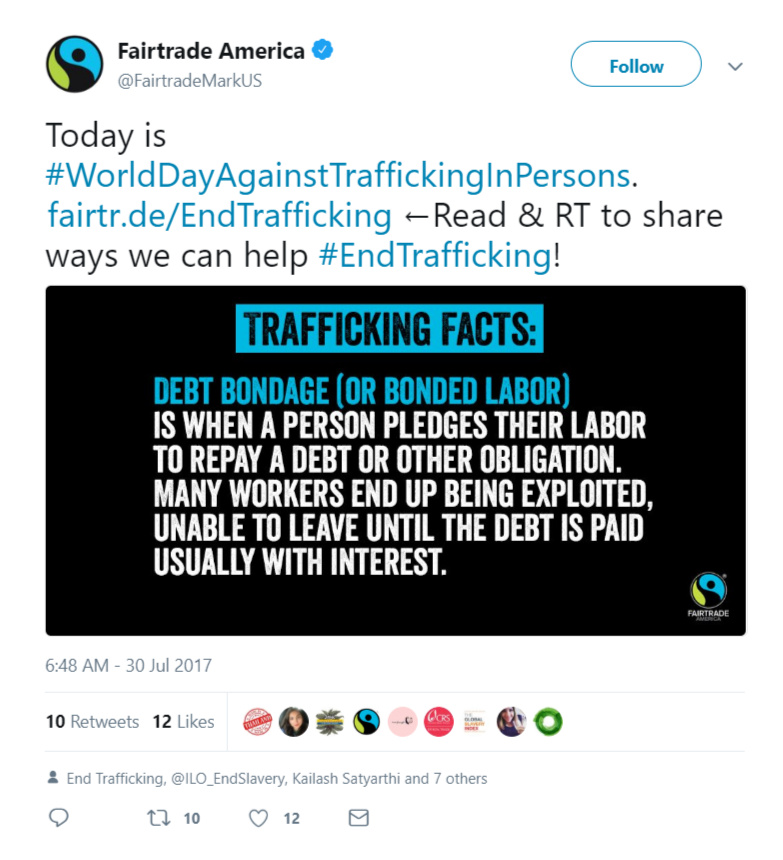 It is important for anyone who is involved in the industry to take an active stance against human trafficking. Due to XEscorts' size, if we were to ignore these kinds of issues, then the damage would be terrible. We would have a site full of trafficked escorts and that is something everyone in our business would find intolerable.
The Importance of Our Verification System
This is why we take such strong measures when it comes to allowing individuals to advertise with us. We do this by a system of passport checks.
Namely, this is where we match up the information on the escort's passport against their real details submitted to the system. If it doesn't match, they don't advertise, it is that simple. There are a number of other security measures we take which need to remain confidential, but needless to say, they are strict and are designed to make sure that those working on our site are doing so through their own free will.
We also have the photo verification system. This is where our office sees a normal, dated picture of the escort, and then we work out whether it is the same person as that being advertised on the profile. If we feel it is, then we give the profile a green tick. This is another way of making sure that they are who they say they are, which is an important step in trying to prevent exploitation.
For as long as we have been a business, XEscorts has fought against human trafficking. You have our guarantee that we will continue to do so.
Feel free to follow us on Twitter where we discuss other topics regarding sex workers and their rights.
https://twitter.com/ThisIsXEscorts/status/1021774114841878529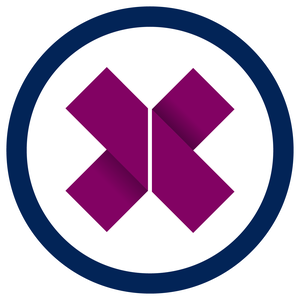 Latest posts by XEscorts News
(see all)
---