An Escorting Guide for Couples
December 2, 2015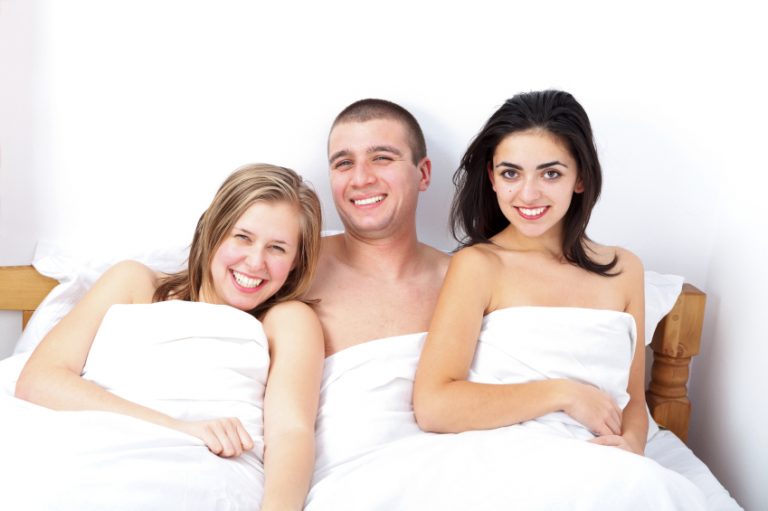 ---
Are you wondering if seeing an escort with your partner is a good idea? I am sure this popped in everyone's heads at least once. But rather than seeing the positive part, many of them immediately made the thought disappear and let the "traditional half" rule their mind!
Instead of seeing how such an alluring experience can bring two human beings closer, most people believe that because of a kinky encounter they might end up losing their relationship.
Well, when you think about a menage a trois, an explosion of jealousy might invade your whole body. However, you can't actually be possessive when talking about escorts, can you? They are beautiful, but it's their job to make both of you feel excellent without interfering in your relationship!
It doesn't matter if you choose to have a THREESOME, you are interested in a sensual SOAPY COUPLE MASSAGE or you are trying to overcome your timidity and go together to a COUPLE SWEDISH MASSAGE! What matters is that you do it together! And if you follow the guidelines below, there is absolutely no reason not to have an enhancing experience that will improve more than the sexual aspect of your relationship.
The Best Memories Come from Bad Ideas- This Time, Talk About It!
I know that this might sound like a fantastic surprise for your partner's birthday but, think twice before you take such a decision by yourself. Don't you think your loved one might want a little time to prepare before the sexy encounter?
OK, we have to admit that if a woman surprises her man with two sexy escorts who are meant to sensually pamper both of them simultaneously, she might win the girlfriend of the year award! However, when picturing a man, surprising his girl with two hot women, the ending doesn't seem so happy, does it?
Personally, I advise all people to discuss this first! Knowing your partners well and being aware of their fantasies doesn't mean they are ready for them when taken by surprise.
Furthermore, even though they are interested in exploring this sexy idea, you want to DISCUSS THE BOUNDARIES, don't you? Knowing each other's limits will help you focus on what you love instead of being afraid of doing something wrong!
Last, but not least, wouldn't it be nice of both of you had a say when choosing the girl (s)?
How Long Should You Go? – Book Your Time
Once you havefound the perfect escort, you must give her a call and set up the rendezvous. Since we are talking about a couple's session, before reserving the sexy companion, you must think twice about how much time you need.
This actually depends on how timid you and your partner are! Keep in mind that women need more time since usually, their level of shyness is higher. That's why they necessitate time to become acquainted with the idea even though she knew where she was going to!
So, consider booking one hour or more. My personal suggestion is not to reserve under one hour and a half! In addition, make sure both of you have a clear schedule that day! It would be weird if you'd had a sexy massage appointment at 5 pm and dinner with parents at 7 pm, wouldn't it?
Porn Give Us Unrealistic Expectations About Sex- Reality Check
We all watch porn movies and some of our fantasies develop from what the porn stars show us! Unfortunately, not all sexy movies scenes turn out hot and sensual in reality! However, many of the porn stars' activities are stupendous ideas for you to try with your partner.
What you have to keep in mind is that what you do might be different, or at least, might begin in a distinct manner. Why? Well, you are not a porn star! For some people, even though they started as being extremely excited about an encounter with sexy escorts, timidity made them begin the whole experience in a very stiff way! What do I mean?
Well, let me give you a personal example. A couple of years ago, we were on vacation and my partner came up with an idea: sexy couple's massage! I said yes, of course: what can go wrong when two gorgeous girls massage us! I actually couldn't wait for the encounter and I seemed like I knew exactly what I was doing!
And I did until I had to get naked and let them touch me! Despite all my boldness, everything started with me looking like a scared puppy and my partner making fun of me! Fortunately, the girls were highly experienced and helped me relax!
So, I expected I'd enter the room like Tori Black and be so wild that they'd say : "Wow, who's this hot high-class escort?" Oh well, the reality was quite different. But, the escorts changed what I thought it would be an epic fail and I ended up having an unforgettable experience.
Therefore, be ready for an amazing menage a trois, hot massage or whatever you want to try! It might not be exactly how you imagine it, or how you saw it in movies but if you let yourself in the hands of more experienced people you can have a fantastic experience!
Should You Be in My Bed? – The Advantages
No matter what traditional people say, we all need to EXPERIENCE A LITTLE VARIETY from time to time and this is a perfect way to do it! Not only do both of you get to do something special, you do it together!
Secondly, people have fantasies, am I right? Who doesn't want to explore their kinky dreams? We might not be able, or want to do everything that pops in our mind, but there are things we should try and a threesome, a soapy rub, a simple couple massage are some of them. Many couples go to escorts to experience these, without risking any complication that could appear from the third person. Well, when you go to a courtesan, you don't have to worry about future contact or feelings, since the escorts respect your relationship.
But personal reasons aren't the only motives you should take into consideration seeing an escort with your partner. This type of experience can actually BUILD A CLOSER RELATIONSHIP between two people, giving them the chance to learn more about each other's sexual side!
And you have to admit that SPICING UP YOUR SEX ROUTINE is something necessary! It doesn't matter how much you love your partner, once in a while you need new ideas to pleasure each other and escorts can teach you better than porn stars. Why? They offer a real experience!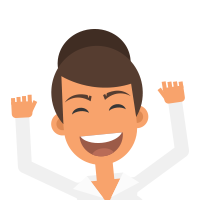 Latest posts by Anna Smith
(see all)
---
---