DOMINATRIX MEETING | WHAT TO EXPECT
January 15, 2020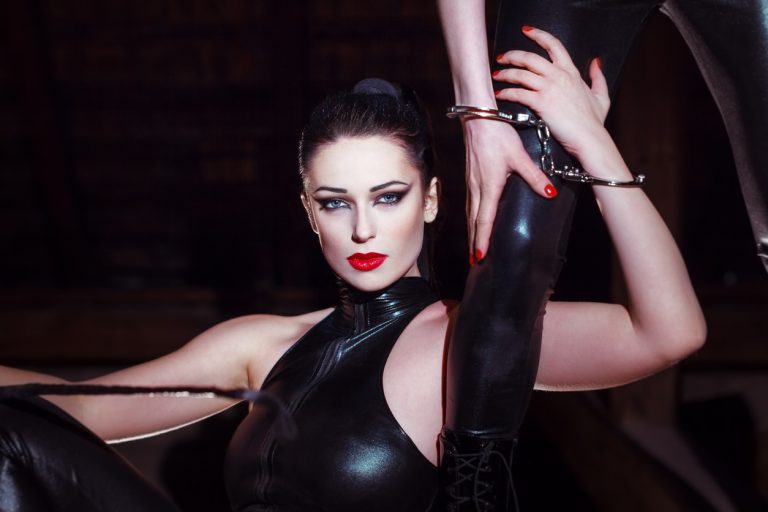 ---
Do you think you are a submissive man? Meaning, do Dominant women who take charge and control turn you on, making you eager to surrender yourself to them? Or maybe you have kinky fantasies about a Dominant woman inflicting pain on you, and this makes you curious about how much discomfort you can handle or how far would you go in a session with a dominatrix.
If you are thinking about booking such a meeting, but you are a bit afraid because you have no idea exactly what would happen, knowing that everybody feels the same at the beginning might help. Most guys go in for their first sessions very nervous, with trembling voices and sweaty palms.
The good news is that they go out smiling and relaxed, and this could also be your case. But before you decide to have this sensual adventure, continue reading, and find out what to expect in a meeting with a dominatrix.
What Exactly Is a Dominatrix?
First of all, Dominatrices are people, like everybody else. They can be smart and sophisticated women, they joke and laugh, and they have the same problems and similar experiences, like all human beings. The big difference is that they happen to like dressing in black leather and they are very kinky.
So, what is a dominatrix? The answer is easy: we are talking about a woman who has the dominant role in BDSM activities. This means that their services don't have to include sex, because BDSM is a fetish that stimulates the brain. So, many don't provide any kind of sexual services.
Let's Talk About Boundaries
There are many guys who know exactly who they are and what they are looking for in a session with a Domme. How? Well, many realized they like to be dominated, and they either read a lot about it or watched a few porn movies, before visiting a Domme. But there are also many, just like you, who are just figuring out themselves and still know nothing about what their likes and boundaries are.
What is certain is that everybody has boundaries, no matter if we are talking about clients or dominatrices. We are all human beings with kinks, likes, but also limits. And respecting each other's limits is something we should all do, no matter what our jobs and the circumstances we meet are.
So, before meeting a Domme, think about the things you might be interested in and feel eager to try. Also, think about the things you would never do, because these will set your boundaries. At the same time, your Dominatrix will most likely have her own list of dos and don'ts. Most of the people in this line of work have their boundaries listed, so their clients know exactly what to expect, what will be accepted, and what refused.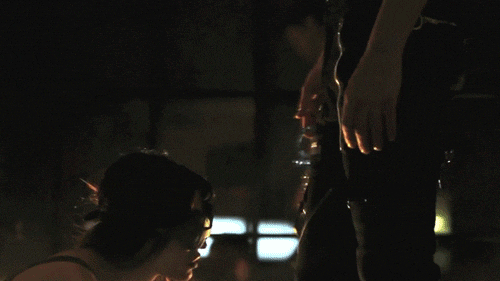 What to Expect in a Meeting with a Dominatrix?
It is important to be aware of the fact that every Dominatrix is different. However, all of them promise to dominate you and make you feel in ways you've never felt before.
Your session will begin with the Domme greeting you and showing you the room, which might be overwhelming for a newbie, but keep calm and don't let the dark colours and BDSM toys scare you away; you went there for all of that.
Once you're settled in the room, she will have a polite chat about your limits and interests, even if you talked about this a bit before booking your session. You will be amazed to see that she is not the scary woman you imagined, but a professional one who can make you feel comfortable and ready to begin the play. Just don't forget to pay her up front, even if she doesn't say anything about money. After the session, you might be too happy and dizzy to remember you must pay, and you don't want to put her in the weird position of asking for the money.
Since you are a newbie, you will lightly be introduced to a scene, and if some pain is involved, everything is going to start easily and slowly build. You might be asked to go fully naked or left with your underwear or only your socks on. It depends on the scene, but in most cases, clients completely undress.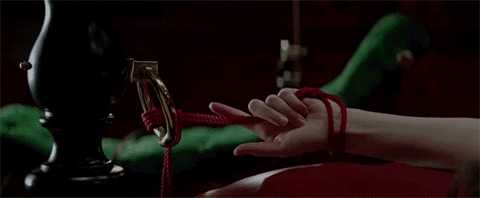 You will notice how naturally your Mistress switches from activity to activity and, because you are new, she will most likely discuss everything she is doing while doing it. This will make you feel comfortable, and keep you going.
If you start doing something you are not enjoying, you should say something. You are there to have a great time, so tell her what makes you happy. After a few sessions, she will know you enough to do only the things that please you.
When is the Session Over?
Your Mistress will stop the session when it is over. If you are in a trance, she might give you aftercare, and let you relax for a while. There are many clients who like masturbating after each session. If you're one of them, ask your Mistress what is and what is not allowed before playing with yourself.
How About Gifts and Tips?
Gifts and tips are not mandatory, but if you want to offer your Domme something extra, why not? Many men treat their Mistresses in a special manner because of their expertize and the fact that they go above and beyond to offer them the time of their life.
So, if this is your case, and your Dominatrix gave you an amazing session, it would be nice to send her a gift or tip her. It will make her feel appreciated and continue doing a fantastic job next time. That's it! Now you are ready for your first meeting with a Dominatrix. Just remember that no matter how scary this seems, it will be an experience at a level that makes you feel comfortable, includes your interests, and respects your limits. Have fun!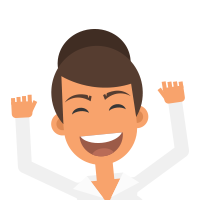 Latest posts by Anna Smith
(see all)
---