Dirty Phrases For Eastern European Girls!
April 4, 2016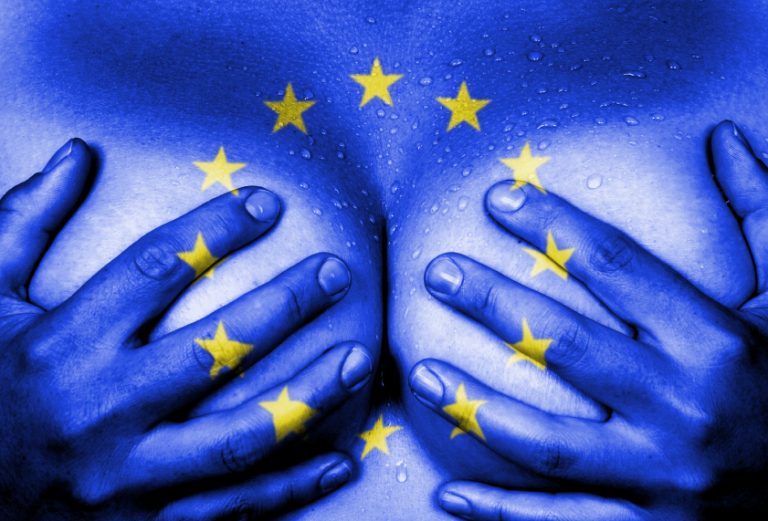 ---
If you have ever read the 'Dirty Phrases for European Girls' article on XEscorts and enjoyed it, then be prepared to read volume 2! I hope that many of you, sexy readers, have learned a couple of words that could make any Spanish, French or Italian woman blush.
However, I couldn't just focus on educating you guys and girls with Southern European words. There are plenty of beautiful and voluptuous women that are settled or have come from other parts of the continent, like Eastern Europe! For this piece, I want to give you certain phrases that you would remember, so you wouldn't have to buy a language book or use Google Translation to make an Eastern European girl's clit hot!
Indulging in romance with a Romanian lady!
There have been many times in my life when I have met many gorgeous Romanian girls. They are sweet, witty and love to mingle with other people from different countries. Furthermore, they are really great with jokes and sarcasm.
I mean, if I had to choose which country I would go to have a fantastic and hilarious time at an awesome pub, then I would definitely pack my suitcase and fly off to Romania! If you're a punter who has been swept off his feet by the sight of a gorgeous Romanian girl on the directory, you can whisper a few of these kinky phrases in her ear when you encounter her for a hot, romantic, European rendezvous!
'I want you': 'Te vreau acum'
'You drive me crazy!': 'Ma inebunesti!'
'Kiss me': 'Saruta-ma'
'Fuck me!': 'Fute-ma!'
'Suck my cock': 'Suge-mi pula'
'Make me cum!': 'Fa-ma sa ma termin!'
Being passionate with a Polish woman!
If you ask me what would be my favourite Slavic country to visit on my travels, it would definitely be Poland. Why Poland? Well, it is packed full of medieval castles, magnificent sand dunes and wooden ornaments that look like carved cheese.
Oh, and let's not forget about all of the sexy, native girls that live or were born there too! If ever you are around the lively streets of Krakov, go into a fancy bar and meet a gorgeous, Polish lady. Then make sure you keep a mental note on all of these sexy phrases!
'I want you': 'Chcę cię to tu i teraz'
'You drive me crazy!': 'Sprawiasz, że szaleję!'
'Kiss me': 'Pocałuj mnie'
'Fuck me!': 'Zerżnij mnie!' or 'Przelec mnie!'
'Suck my cock': 'Zrob mi loda' (Or in a softer tone 'Pocałuj mnie tam' which means 'kiss me there')
'Make me cum!': 'Skończ mnie!'
Hanging out with Hungarian girls!
I know that I'm slightly going off topic here, but I've always wanted to go to Budapest. Now that I've got that off my bosoms, I just need to let you know that there is no way on earth that you could turn down a date with a hot Hungarian woman!
They have a thriving attitude to love, life and passion; you wouldn't be able to find anything to complain about once you've had an intimate meeting with a gorgeous courtesan from the country. So, if you ever want to seduce a blonde angel or a brunette devil from Hungary when you're rubbing her thigh on your leather sofa, then you should spare a few minutes to read all of these naughty Hungarian phrases!
'I want you': 'Most azonnal akarlak'
'You drive me crazy!': 'Megőrjítesz'
'Kiss me': 'Csókolj meg'
'Fuck me!': 'Kúrj meg' (There's actually a couple of other sayings that you can use like 'Basszál' or 'Basszál meg', so the choice is yours!)
'Suck my cock': 'Szopjál le' (Again, you also have the option to say 'Szopj le' or 'Cumizz le'; keep note!)
'Make me cum!': (Actually, there is no direct translation for this naughty sentence, but there are others which would mean the same thing!)
'Take me away': 'Vigyél el'
'Make me': 'Csinálj meg'
(If you do want to find the closest translation for cumming, then you can say either 'elélvez' or 'elmenni'. Again, the choice is yours!)
What about the other sexy countries in Europe?
So, I have covered some of the sauciest countries in Southern Europe and some of the most erotic lands in Eastern Europe. Is there a particular region in Europe that you would like me to talk about? Would you like me to write dirty words that people in your country would say?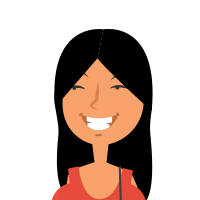 Latest posts by Zoe Jaspers
(see all)
---
---