How to Give Deep Throat
September 28, 2015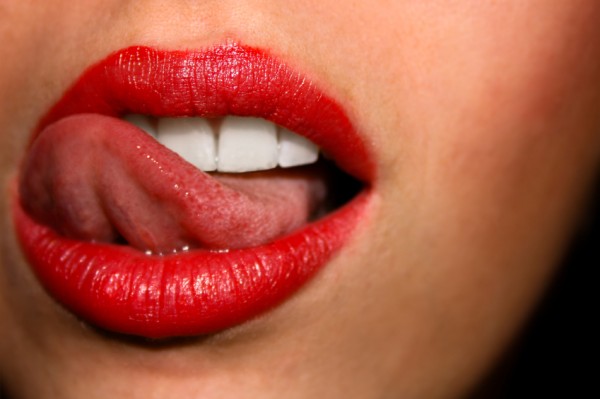 ---
The most romantic gesture you can make towards a man, is giving him a blow job. OK, this might not be true for everybody, but most men prefer being surprised with a crazy blow job than with a fancy dinner.
That should be good news for the world. Think about it this way: instead of cooking for two hours, cleaning after the mess you've made for another hour, all you have to do is give him a blow job. And be honest girls, you love going down on your men while watching how they're dopamine level go wild, and how they lose themselves.
That doesn't mean you'll always wait for him, take his pants off and start sucking. Girls, be inventive! For a remarkable success and in order to make regular oral sex an unanticipated experience, you should add something new from time to time. You can do that in so many ways, that you will surprise yourself, but let's start with a "deep throat".
Nope, Deep Throat is Not a Movie About a Giraffe
Assuming there are many of you who don't know what a deep throat is, let's take everything step by step, so when you finish reading you can blow your men's minds.
So, what your man calls "deep throat", you probably call choking. Yes, deep throating is taking the entire penis into your mouth and into your throat.
What's the point? Well, when you deep throat your partner, you offer him a different feeling than when you offer him a regular blow job. You will notice that deep throating doesn't actually involve a lot of sucking, not because you don't feel like doing that, but you can't, since you are not able to move your tongue too much. So, his penis is aroused in an extremely intense way by your throat.
Porn Stars Are Not the Only Women Who Can Deep Throat
After reading the description, you might find it difficult. How will you breath? What if you choke? Well, don't worry and don't give up. It's actually not that hard. All you have to do is take into consideration the tips below, and you will be able to surprise your partner with a phenomenal deep throat.
First of all, make sure you are relaxed. Don't worry about failure. Even if you won't do it right the first time, you can always continue with a fantastic blow job, or pause for a bit, while giving him a little fuck.
So, the first thing you should remember is that the penis must be LUBRICATED. Use a lot of saliva so it can easily go down your throat. If you feel it's not enough, some lube will help. It doesn't matter how you wet it, as long as you do it in a sexy manner.
Another important thing you should keep in mind is that the position is very important. Before becoming a deep throating contortionist, just start with an easy one. And for beginners, the best position is with him lying on his back, and you on your belly along him.
After you manage to do everything without gagging or suffocating, you can let him control the depth while you're on your back and your head is hanging on the edge of the bed. That is quite interesting and a complete turn on for both of you, but now focus on the ability of putting his penis in your mouth as deeply as you can, without gagging.
Stop Choking Around!
Now, gagging is something that will happen to you. The good thing is that many men find this extremely arousing, showing them that you struggle to pleasure them. However, you want to know how to do it without choking, right?
Here is something that will help you become an awesome deep throat giver. When you open your mouth, just make sure the tip of your tongue is out, covering your lower lip. This way, the back of it will be flattened, making room for the penis to go straight to your throat.
After taking a deep breath, gently put the penis in your mouth and move it across your tongue, towards your throat. As it goes deeper, you'll feel the need to gag. To avoid that, just pause for a second keeping the penis there as much as you can, before pulling it out.
And do the same thing again. You'll notice you can take the penis deeper and deeper with every move, until you are able to to take all of it inside your mouth and down your throat.
Just remember that you can mix deep throating in the whole blow job experience. I mean, deep throat and then back off, while playing with your tongue, or sucking his penis and then go back for more. This way, you will make it more interesting, enjoyable for both of you and it's also easier for you to breath for a while.
Relax and Enjoy Your Deep-Throat!
Now you know the main steps that will help you pass the deep throat beginner level, but there is something that nobody can actually teach you how to do it since it…comes from within. YOU HAVE TO LOVE IT! It doesn't matter it's your first time doing it, you will be better next time. But if you don't enjoy it, you're partner will see that and, really girls, that's a turn off.
So, relax, take it easy, enjoy blowing your man's mind with your fabulous deep throat and always remember that if you love it, you'll do a breathtaking job…just concentrate on taking his breath away, not yours.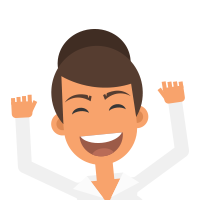 Latest posts by Anna Smith
(see all)
---