How to Have an MFM Threesome
October 26, 2015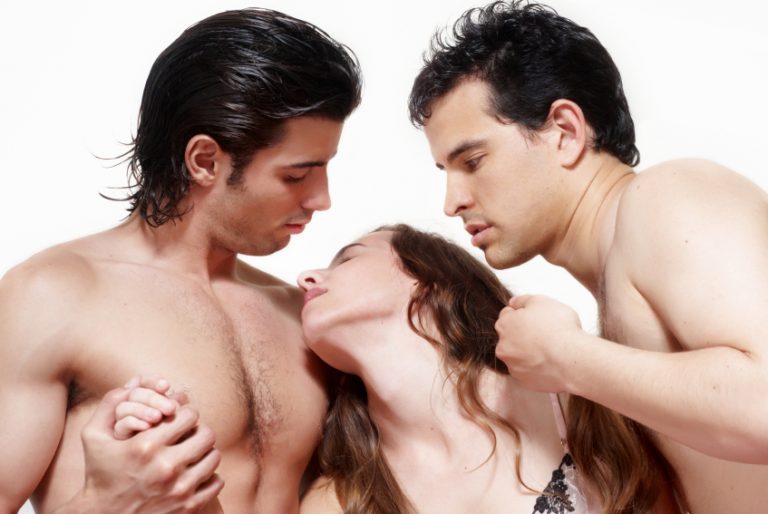 ---
Sharing is caring, right? Or at least this is what your parents taught you and what society keeps trying to make you understand…but do they also refer to your partner? Is it OK to have fantasies about sharing him or her with other people?
Well, the ethics of this situation might not be very important, as long as both your and your partner's fantasies are on the same page. Are they? If you don't know that yes, you should definitely find out because even though you are ready for an awesome threesome, in order to have this experience you need… two more people!
Make the World a Happier Place: Have a Threesome!
Some people might be unaware of their fantasies before talking about them, and some might refuse to think about them because they are…unusual. Well, let me tell you something.
Having a threesome might be easier for people who are not in relationships BUT, there is nothing weird about men to fantasize about seeing their women in being penetrated by other men, or women to dream about performing oral sex on another man while hers is watching them.
Why? Well, with women is pretty simple. They adore being the centre of attention, don't they? So, is it that strange that they love being the centre of sexual attention, as well? Not really, right?
But many don't understand how men can enjoy watching somebody else "test-driving" their women…It's easy, some people are very kinky and they like showing off with their girl, or just love to see her completely satisfied.
Not Any Hole is a Goal – The Talk!
Before you begin planning your special encounter, you should be sure you want to do it. Thinking about what can happen is good, especially if you are in a relationship. So, what you need is a long talk about your fantasy, about everybody's limits and comfort levels.
For example, if the girl is not into anal and you don't talk about it, wouldn't a penis in her anus make her scream and ruin your rendezvous? Yea, you better know the boundaries!
In addition, this fantasy is a little bit dangerous for men, especially if they have some self-esteem issues. All kids of fear related thoughts can pop into his head before and even while in bed.
So, in order to avoid him thinking about the other's guys length, about coming too soon, or not getting hard, talk about EVERYTHING!
Four Hands Are Better than Two – The Team!
In order to ride the tricycle you need three wheels, don't you? So, how can you gather the players? Well, if you are in a relationship after you had "the talk" you have to find one more.
But if you are single, you can easily have your threesome, too. All you have to do find two willing people! Either choose people who are in a relationship or people who have no business with each other.
For both singles and couples, there are two ways of doing this. The first one involves a friend and the second refers to doing it with a stranger. While a friend might make you feel comfy, the experience can also destroy your friendships so, be careful!
But where can you find the stranger? Come on, we live in the 21st century and there is nothing easier to do now than sex…all kinds of sex with all kinds of people. If you don't have a sex app on your Smartphone, just install Tinder and easily find a partner eager to have the MFM experience! You can even have a look and see whether there are any couple escorts on Escort Norway?
Getting Ready to Ride the Tricycle- MFM Rules!
Before your happy meeting, go shopping and buy condoms. Many! You might change position and teams…who knows? You will need to change some condoms! So, it is better to be safe than sorry, right? Even if you know each other very well, using protection is important! And if you met through a sex up this is even more necessary!
Now you gathered your army and you had "the talk" and the condom stash, but besides being careful with people's boundaries, there are other things you should keep in mind.
The best way to avoid awkwardly, uncomfortable moments during your sex play, is to let the woman in the middle. Yes, she loves being the centre of the world, and they love touching her…not each other.
Up And Down And Move It All Around? – MFM Positions!
So, you have the people, the condoms, you know their boundaries and that it is best to let the woman get wild in the middle. But which are the best positions that offer pleasure to all three participants?
To be honest, this is a good moment to let your imagination free, but if you are a newbie, you better stick to the following three beginners' positions during your first threesome.
I know you might believe the MISSIONARY POSITION is far from being kinky, but this time there are three people involved so, it's not that usual. So, with the girl under one of the men who penetrates her while the other kneels by her head asking for ( and receiving ) oral sex, this position is easy, offering great pleasure and amazing views.
Another good position is many people's favourite, DOGGY-STYLE which, in this case, becomes something like the "Eiffel tower" position. I guess you can "see" what happens her: One man takes the girl from behind while she gives oral to the other…Pretty easy, right?
Quite similar to the missionary position, but better is the EDGE PLAY, where the girls stay with her head on the edge of the bed, providing oral for one man while the other is pleasuring her. Not bad at all, right?
Now you know all the basic things about how to have a successful threesome. Once you complete this beginners' level you can move to more complicated positions and ways to play with yourselves!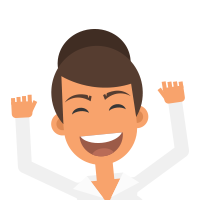 Latest posts by Anna Smith
(see all)
---