Is a Massage Better Than Sex?
January 13, 2016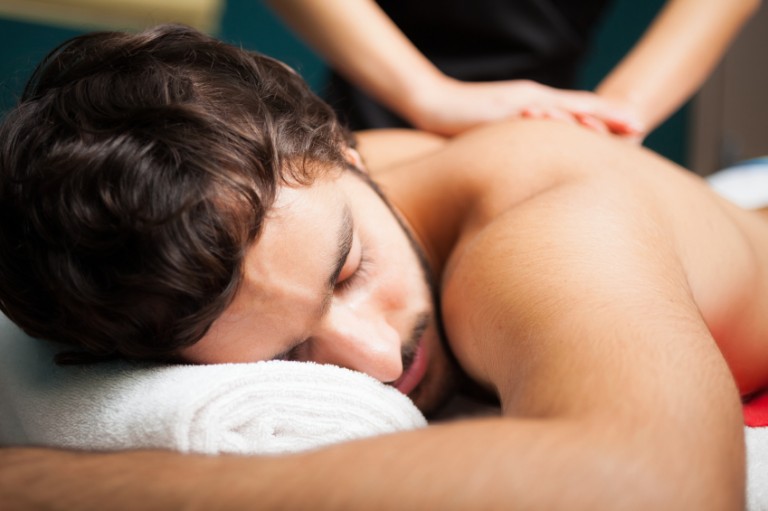 ---
I would never say "No" to a massage, especially if I am offered a naked, oily or soapy one. But making me choose between a massage and sex feel like torture. How about both? Sex and massage, the erotic one, of course, are two incredibly enjoyable things everybody should have in their life. Don't you agree?
However, I have to admit that there are times when I'd prefer a hot, sexy massage instead of sex and after I tell you my reasons I am pretty sure you'll all agree with me. But first, I have to make it clear that, though I enjoy a relaxing Swedish massage from time to time, I can only compare with sex the kinky types of kneading, the ones that aim to focus on the sexual energy.
There Are Times When You Just Need a Good Massage
Besides pleasuring the naughty part of people, an erotic massage also takes care of your blood circulation, the mobility of the body and your flexibility. So, besides being extremely enjoyable, it is also very healthy. Just like sex.
Now, regarding the times when a massage might be better than sex, there are probably loads of examples, since people are so different from one another, having countless likes and dislikes.
But here are a couple of examples, and after you check them out, feel free to tell me your thoughts on them.
If You Had a Bad Day…
Imagine you've had the busiest day at work. Your boss yelled at you and you had to work until late to finish a project. Or, your employees did nothing right and you had to do everything for them. You have to do something to relax and forget all about this horrible day. What do you choose? Having sex or just being pleased by a sexy lady who massages your whole body?
Personally, I would go for a soapy massage. It's been a really tiring day and warm water makes me relax my whole body. And then the sexy soapy massage can be completed by a happy ending massage. Why is this better than sex? Obviously, you are too tired to be present, and if you have sex you have to be in the moment, don't you?
Stressful Times? Stand Back While She Works Her Magic!
Worse than a hard day at work can be a very stressful period of time. Many men can't even get their penis hard when they are upset while women can't climax. So, what's the point of trying to have sex when you know it's going to be a complete failure?
I find it more interesting to unwind while letting your partner, and in case you are single a professional lady or a talented young man, to take care of your stressed muscles. If you want an advice about the perfect massage for this situation, allow me to suggest a nuru experience.
Of course, some of you might find it too kinky since it involves a lot of oil and two hot slippery bodies but I think that this Japanese massage is the best choice. Also, if this isn't enough and you want something naughtier, end the session with a genital massage!
When You Are Looking for Something Kinky…
Now, you can choose a sexy massage instead of wild sex even if you are not tired or stressed. Imagine this situation: you are in a relationship and you want to spice up your sex life or, your sex life is fine but you both like experimenting. Going to a couple massage session is a great idea. How do I know? I tried it, of course.
I had a lovely Thai Massage together with my partner a couple of years ago. I am not going to tell you all details about it because, as you know, I am a discreet lady. But I can tell you that we are still talking about it once in a while. However, if you don't believe me, you should try it!
So, Sex or Massage?
As mentioned, these are only some examples and there are definitely more moments when people feel like saying "No" to sex in favour of a good rubbing. And that doesn't make you boring or less attractive. It's all about the timing, isn't it? There are times when sex is the only thing you want and moments when all you can think about is a sensual massage that will leave your mind and body easy like a feather.
So, when you want a good kneading, let your partner know. Be honest, and you will be rewarded for that. Probably your companion experiences moments when a massage is more than welcome, as well.
If you are single but not in the mood to mingle, just book a relaxing or naughty session with an experienced lady or young man whose hands can make a Mona Lisa out of your back.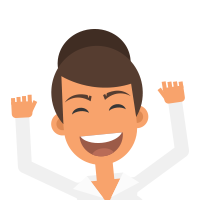 Latest posts by Anna Smith
(see all)
---