Kinky Sex Games To Try!
January 11, 2016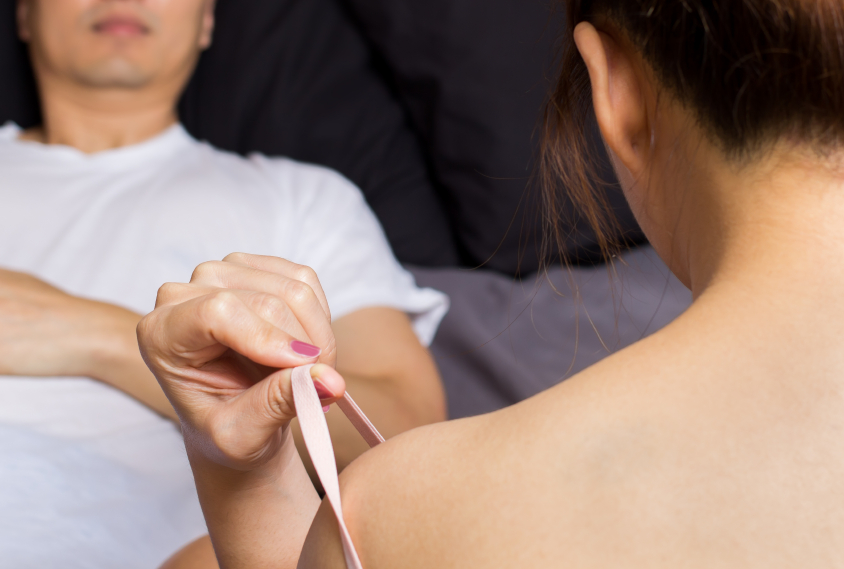 ---
You all want to feel sexy and have an active sexual life even if you've been in a relationship for a long time, don't you? Although there might not be anyone's fault, monotony can appear in long-term relationships. You have to admit that no matter how amazing you look or how kinky your imagination is, it is quite difficult to keep the passion alive every night of your life together.
Because sex can become something pretty repetitive between people who live under the same roof, you might need more than just the same old foreplay in order to keep things dirty between you and your partner.
The most important thing about sex is that, even though it is a physical act, everything begins from your brain. Yes, when they say that your brain is your biggest sex organs, it is true. This is why, before thinking about new ways to excite your bodies, you have to concentrate on stimulating your brain with sexual thoughts. A great way to spice up your sex life is with games, all kinds of kinky and funny games.
Here are some ideas that might help you get you and your partner back on the horny track.
Kinky Cards
Everybody plays cards, right? I know some of you might be familiar with stripping poker, but this time, you have to be a bit more creative. So, take a deck of cards and assign each suit with a meaning. Since we are talking about horny games, the meaning has to be sexy. For example, if you like oral sex than diamonds can give you oral.
What's next? Take turns picking cards and offering each other the special treats revealed by the chosen cards. The numbers on the cards can measure time. Of course, if you picked 9 of diamonds, you got 9 minutes of oral sex…or seconds. That sounds more like a punishment, doesn't it? Is anybody who would want to play this games in seconds? I'd go with minutes, but for some people "the punishment" might work.
Horny Truth or Dare
I am pretty sure everybody played "Truth or Dare" at least once. Since being on this website means your childhood is over, how about making this game sexy as hell?
How? Well, use the questions to find out more about your partners' deepest sexual fantasies and dare them to do exactly what you desire, without letting your timidity ruin your fun. They'll do the same thing to you, so think about extremely kinky stuff!
Fantasy Hat
Most people refer to this game as the "Fantasy Bowl". But, as a big fan of The Mad Hatter, I have to call it the Fantasy Hat. If you are familiar with Alice in Wonderland you might remember this quote " There is a place. Like no place on Earth. A land full of wonder, mystery, and danger!". If you have no idea what I am talking about, just think about it this way: playing this game will take you and your partner into each other dirty fantasies.
What you have to do is to write down your fantasies on pieces of paper, fold them and put them into a hat. Make sure that both of you put in an equal amount of fantasies and take turns picking them. You can keep the hat somewhere in the bedroom and pick a piece of paper once in a while.
7 Minutes in Heaven
And now we're back to one of the childhood games. Being a close "brother" of Spin the Bottle, 7 Minutes in Heaven was many teenagers' favourite games. Fortunately, not only that you don't have to play it your parents' house, but you can also make it a lot dirtier.
Here's what you have to do. Set a timer for 7 minutes and then jump in your closet for a hot, kinky quickie. What's the point? Well, you are filled with adrenaline since you have just 7 minutes, and the hiding makes it seem like it's forbidden. Kinky, right?
20 Naughty Questions
This is my favourite game for when I am on the road. Of course, depending on who I am with, sometimes I cut the "naughty" out of the game. But since I usually travel with my partner, the game is quite kinky.
What you have to do is think about a sexy scenario that you want to make reality and answer 20 yes-or-no questions asked by your partner. Yes, this is a great way to heat you guys up, to have fun while driving, and to tell your partner your deepest desires without putting any pressure on your relationship.
Sexy Board Games
If you search online you'll find an impressive number of sexy board games. Don't tell me you've never played one of these? You can start your adventure with playing Monogamy, a cool board game that allows its players to experience exciting and funny challenges.
So, no matter if you just try it for fun, the game can spice things up between you and your partner, by making you try new things together. All you have to do is roll the dice and follow the game. It's just like a normal board game, but really naughty!
As mentioned, this is only one of the many sex games available online. You have a great number of options and, at the same time, you can play those mentioned before or even invent your own game. And why not do it? Not only that sex games can help you destroy the monotony that took over your sex life, but they can also help you relax and improve the communication between you two.
And, of course, all types of games can lead to lots of laughs, fun, and carefree lovemaking. Can you think of a better way to bring your spark back to your relationship?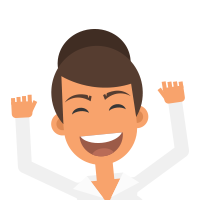 Latest posts by Anna Smith
(see all)
---