Pubic Hair – Welcome Back To the Full Bush
May 23, 2016
---
The fact that where there is hair, there is also a trend is well-known among both men and women all over the world.
We've all witnessed colourful armpit hair or Brazilian waxing, so I guess we should not be amazed by the return of the full bush, should we? Yes, my friends, ready or not, women's pubes are going a bit vintage now.
It's like Gandalf is staring right at me, "No penis shall pass!"
If you watched the comedy "How to Be Single?", you are probably still laughing thinking about the sauna scene, when Robin talks about Alice's "LTRP". Yes, that is a "long-term relationship pubes".
So, Robin sees her pussy and nicely recommends Alice to take care of it, " "It's like Gandalf is staring right at me. No penis shall pass!", says she.
Oh well, this happens to be one opinion. In the meantime, there are many people who suggest that growing their pubes is the best choice a woman can make. But, is it?
It's Time to Give Pube a Chance!
Gwyneth Paltrow and Madonna are only two of the celebrities who decided to let their pubic hair grow, but the vintage look is a choice more and more ladies make. And if you thought this trend would pass without the apparition of new series of a products specifically designed for pubic hair, you were just being naive.
Just like a hipster had to use beard oil, ladies must take good care of their garden with some very interesting products named, of course, Fur.
Well, all ladies want to have soft, shiny and healthy pubes, don't they?
Does Bushy Mean Healthy?
But letting your pubic hair grow is not only about the trend, about being part of the vintage movement, or refusing to be one of the ladies caught in the middle of the Hollywood standards. There seem to be many health related reasons involved in having a full bush.
In the first place, the hair protects ladies from friction. That happens not only when they have sex, but also when they do their normal activities, like walking around. In addition, the glands in the private parts produce sweat, and the hair wicks that sweat away.
Last, but definitely not least, pubes hold the sexual scents known as pheromones, making ladies more attractive to men. That's weird! When you think about it, ladies wax their pussies to be more attractive, but the hair keeps their attraction smells right there, where they need them. Hmmm!
What's Your Personal Choice?
Now, before talking about personal choices, we have to admit that there are different strokes for different folks, and there will always be. Some people like hairless pussies, while other feel attracted to fully bushes, and there is nothing you can do about that.
In my opinion, every lady should do whatever she wants with the private part because there will be somebody to like her and her vagina. Also, though the health-related hair issues might be accurate, we have to also consider the fact that we are evolving, aren't we? And we used to have hair everywhere, but we don't anymore! Also, we have cool and sexy underwear to keep our pussy " free from unwanted friction".
Now, going back to your preferences, what kind of pussy do you like? Are you ready to say good-bye to smooth Brazilian and embrace a full bush? Or are you one of the people who just want to keep hair out of your sexy business?
Before you answer that, remember that whether you like it shaved or unshaved, you are in the right place, since in the XEscorts directory, you will find all kinds of pussies!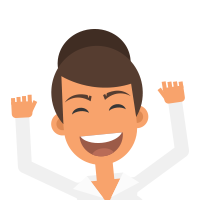 Latest posts by Anna Smith
(see all)
---