Do You Need Technology To Understand Female Orgasms?
March 12, 2016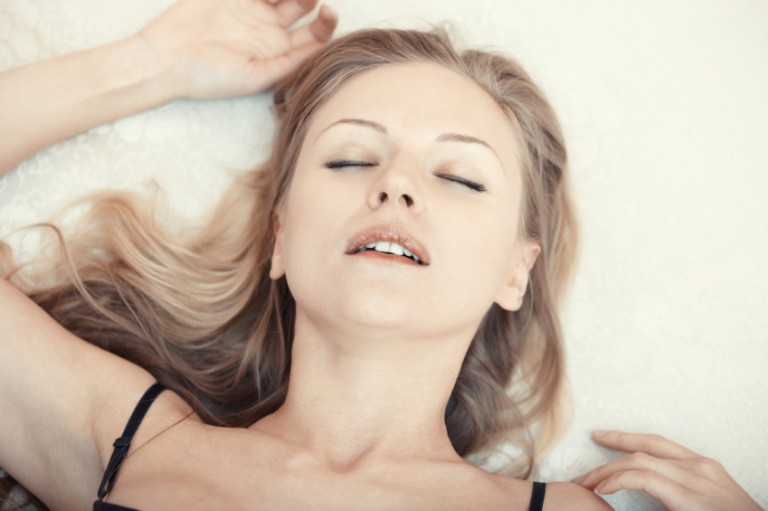 ---
Many people take their information from what they see in porn movies or from what Hollywood delivers them. Well, there are many subjects that don't have too many sources of info. Female sexuality/orgasms used to be one of them but, fortunately, this seems to be changing.
Now, even people who are timid and lack the confidence to ask women about their vaginas, orgasms, likes and dislikes can have a look at this mysterious subject, without being told that female orgasms are very easy to come by and always huge and explosive. If you've watch porn movies you know what I am talking about!
Also, thanks to the fake info they received, there still are men who believe that women have orgasms every time they have sex, or that the sexual activity ends with the male climax. Unfortunately, there are huge numbers of people who have no idea that the actual intercourse doesn't make all women come and that foreplay and the stimulation of their clit is crucial for the ladies' pleasure.
Well, what can I say? Real sex is not what you see on screen, and real female orgasm is much more complicated than porn hub taught you. And because of the complicated aspects involved, and the mysterious aura that surrounds it, the female orgasms captured many scientists, researchers as well as writers' attention lately. It was about time, wasn't it?
The Science behind Mysterious Female Orgasms
We all know what they say about the complexity of women. And, to be honest, I have to agree with this and with all the jokes that surround this statement, since sometimes I don't understand myself. Anyway, I guess nobody is shocked by the mystery that's involved in the female orgasm, right?
Also, there should be no surprise that scientist studied women's brain while they were masturbating, in order to understand better what happens inside their brain when they have an orgasm. What did they discover?
It appears that the activity begins in the gentile area of the sensory cortex (she is touched in that area isn't she?) and continues with being dispersed to the limbic system. This is the part of the brain involved in emotions and long-term memory. Well, we are emotional creatures, aren't we?
Now, when the woman is getting closer to the orgasm, the cerebellum and frontal cortex become active. This is probably because there's too much going on in there and help is needed. And when she has an orgasm both the area linked to reward and pleasure called nucleus accumbens, as well as the hypothalamus join the party, releasing oxytocin the chemical that causes pleasure.
So, yes a lot of things happen inside her brain and this is why a lot of things should happen with her body in order to reach an orgasm. Did you think that pleasing a woman is as easy as arriving at her house, undressing and getting to business, just like the handy man does in "good, ol' porn"?
I can understand your disappointment. Sometimes, even I wish things were less complicated, but they are not so we have to deal with reality!
Is Technology the Answer to Making Her Come?
The fact that we lack information about female sexuality is understandable, considering the fact that it used to be a taboo subject until recently. So, this is probably why we need all kinds of apps, websites and other types of help in order to understand women's body and mind and how they work.
A website called OMGYes is one of the websites specially created to help people understand female orgasm. It is actually an interesting application of sex tech that has been applauded by many famous and less famous people. For instance, Emma Watson seems to be a regular user.
Does this website help women come? Actually, it offers a how-to handbook for all women who want to learn how to please themselves or for their partners, who should know how to offer their ladies unforgettable pleasure.
Besides tutorials, you also get touchable videos to try what you've learned. Well, this sounds kind of weird, but who am I to judge? I may or may not have started kissing with the mirror…so if a touchable video works for you, take that tablet and start touching.
What can I say? This sounds like a good beginning for all people who are struggling with finding the clit, or who don't know how to touch that little pleasing button.
Personally, I love the fact that there are websites, and apps like this, because it means people are more and more open about things that used to cause stigma in the past.
Besides that, I am pro everything that encourages people to forget about the old-fashioned ideas about sex, when everything started with an erection and ended with his orgasm.
However, knowing how our brain works, as well as the theoretical aspect of how to touch a ladies' pussy, are not enough. Yes, science and technology are very useful because they tell us things we never knew but practicing and paying attention to a woman is vital.
"Come, As You Are…"
So, how can you make a woman come? Well, take all the information you get from researchers, websites, and applications and then…listen to your woman.
I know that "each woman is different" might sound like a false cliché, but there are women who like different things in different ways and if you don't listen to yours, you might never make her come.
Also, keep in mind that orgasms are as much mental as they are physical for women, too. So, if you thought that you are "special" because a bad mental state makes your penis "sleepy", you were wrong. Women, who have many things on their mind, won't feel pleasure during sex and they won't even get close to climaxing.
So, pay attention to what's going on and if stress is in the air, maybe you can figure out something that can destroy this buzzkill.
Then, put in practice all the theory you've gathered. Just pay attention to her reactions. For instance, though you've read somewhere that "women like it hard", yours might be one of those who like romantic gestures.
Sometimes, We All Need a Little Help
Personally, I am thankful for all the researchers, the books, articles and websites that concentrate on debunking the mysterious female orgasm. I can't imagine my life if I lived in a place or time where women's pleasures were not important.
So, hopefully, all of these will help more and more women to understand their bodies, and men to master offering women orgasms. And maybe one day, we will all be so enlightened that this type of technology will be considered redundant.
However, until then, check out our blog and take into consideration our tips and tricks, stay tuned for any news related to sexy technology, ask questions and listen carefully to feedback, and of course, practice, practice, practice.
If you have any thoughts or questions regarding this subject, feel free to comment in the box below and chat about the female orgasm with people who might be able to…give you a hand when you need it.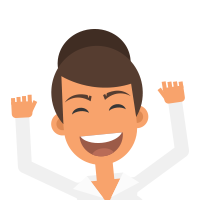 Latest posts by Anna Smith
(see all)
---