Ten Innovative Sex Positions
November 18, 2015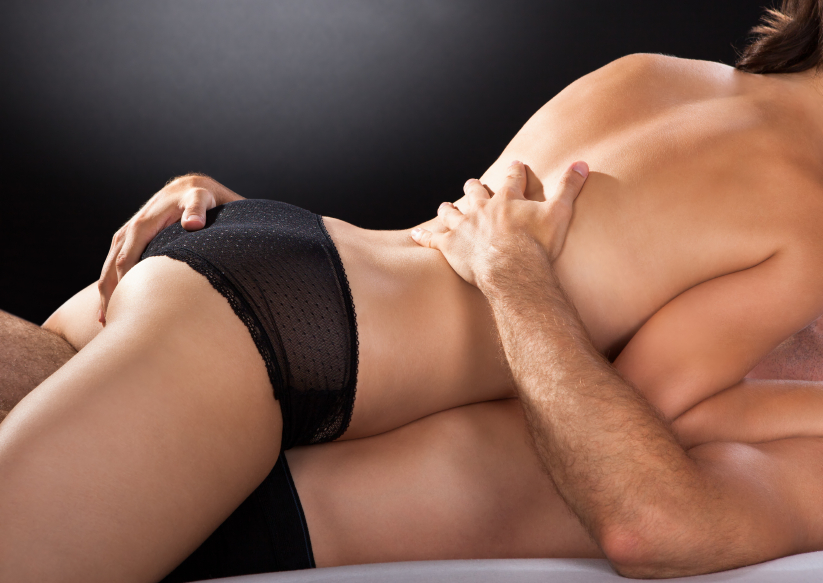 ---
There is nothing wrong with having good old-fashioned sex, but you know what they say, " different strokes for different folks". So, even though many people are profoundly happy with their vanilla sex life, some have a huge desire to play with their naked body in a diversity of ways.
Well, if you have been born with great imagination and creativity skills, why not use them to spice up your sex life, as well? Your partner should be on the same page, of course, since you can't actually "be a helicopter without having a propeller", can you?
It has been proven that trying new positions will jazz up your intimacy, as well as maximise pleasure for both of you. Therefore, if you can't say creativity is your best feature, here are some ideas that will help you entertain your partner and yourself during your sexy encounters!
Change Positions and Spice Up Your Sex Life
Is there anybody who doesn't like doggy-style? There might be some, but most people, no matter if they are men or women, love having sex in this position. Well, how about a modified doggy-style, that's even better?
LEAP FROG offers men an even better view, and women more comfort and emphasized feelings. It's not too different from doggy-style since the man doesn't change the position, at all, while the women keep their hips raised while resting their heads and arms on the bed.
So, it's like a relaxing yoga position for women, giving them the chance to rest on a pillow. In the meantime, the men are able to perform a deeper penetration, admiring her partners' amazing forms.
If you try this position (and you should), don't forget that it's a great idea to stimulate the lady's clitoris during the sexy moves!
If this is not what you have in mind when thinking about having sex in a special manner, how about THE REVERSE FROG SQUAT? While men lie on their back with their legs parted and their knees bent towards their bodies (easy, right?), women should lean back with their legs bent close to their bodies.
This position gives women control and men the chance to completely relax and enjoy the view! BUT, guys, don't forget to lovingly touch their back! And girls, why not play with their balls?
Another position that you might really enjoy is known as REVERSED COWGIRL, and it is exactly what you imagined, judging by its name. Men lie down or normally sit, while women control the movements again, in a reversed cowgirl position, facing their feet.
Offering men an exciting sight and women the chance for having a perfect orgasm since, just as in the previous position, their clitoris can be easily touched, this is a fantastic choice, especially for people who love the women on top positions.
If you want something else, why not move near the edge of the bed and get ready for the CORKSCREW! While the woman rests on the hip and forearm on one side, pressing her tights together, the man stands near the bed and penetrates her from behind.
This position gives men the control, but it would be very sexy if women lifted their hips slightly to match their men's rhythms.
Sometimes, a Change of Scenery Is Just What You Need
Having sex in the same room, or spot cannot happen without bringing boredom to your sex life, can it? So, how about moving your sexy asses in the living room for a LAP DANCE POSITION? No, I am not talking about performing a striptease for your partner, though you could do that, too.
The Lap Dance position involves a man sitting on a chair, while his hot partner straddles him, giving him a perfect image of her body! Even though women have the control here, the men have the chance to show a sexy aggressiveness…with their hands!
But some people find sex on the chair very uncomfortable. Well, why not move on the couch? You can have your lap dance there or just try THE COUCHING TIGER! The tiger might seem more appealing than the frog for many of you, but let's see what it means!
There is nothing complicated and all needed are a man, a woman, and a comfy couch. So, while the man sits in a normal manner, the woman sits on him and lets him go inside her. Wait, that's not all! Holding on to their arms, the woman leans back, until she touches his tights! Now, she can push herself, using her legs, or he can move her back and forth with his arms!
And since you are on the couch, you might also try the COUCH SURFER! This is perfect for people who love rear-entry positions, and it involves a hot girl bending over the arm of the couch while her partner enters her from behind! You should try this position every time you want to have a quickie!
Another great way to have a fantastic quickie is while standing up…in the kitchen! How? Well, she can bend over the kitchen table, or he can raise her leg up and move her ass against the kitchen counter, for a session of trying the BALLET DANCER POSITION while she is cooking your favorite meal…
Also, COUNTERTOP SEX is always a great idea, as long as your counter is not full of sharp objects…
This position involves a woman sitting on the edge of the counter while her guy enters her passionately. Not only that sex in the kitchen is kinky, but this position allows a very deep penetration!
And if you want another tip for having sex in the kitchen, remember that you are very close to the fridge so, why not use ice, whipped cream or whatever you find fun and sexy?
Sex can be fun everywhere, but who is completely satisfied without getting dirty while getting cleaned? I know I am not so, in order to see if we have similar tastes, how about taking your partner in the bathroom for a kinky game?
How do you GET RUBBED IN THE TUB? Well, it is nothing complicated about it, and everybody can bring sensuality back to their relationships using a tub filled with water and bath foam. Well, this position involves two people sitting face-to-face, rubbing their bodies, getting ready to make love to each other. He pulls her feet up over his shoulders as, gets her closer and slides inside her. They both move in the rhythm!
As you can see if you want to spice up your sex life you can do it in an easy manner, without even going to your local sex shop. Just changing the position and the set up can jazz everything up making it hot as hell. So why not give these ideas a try?
I am sure you have some more sexy thoughts, and I am very interested in hearing them! So just let me know by commenting below!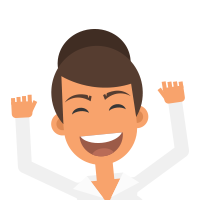 Latest posts by Anna Smith
(see all)
---