The Six Best Sex Apps!
March 3, 2016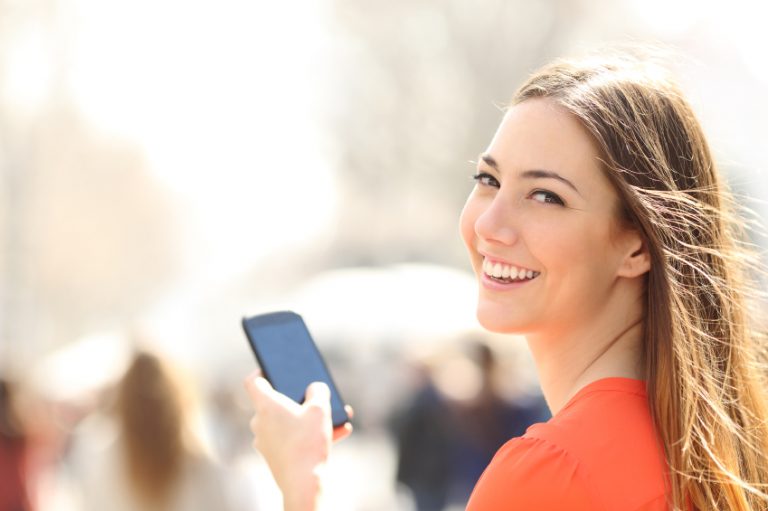 ---
Every day a new form of online dating or a few more sex apps are brought on the market and all you have to do is download them and enjoy whatever sexy game they offer.
Technology is sometimes overwhelming, but you have to admit that it makes life extremely easy. And yes, there are many people who complain that it drives them apart, but there are also people who know how to use it in order to bring them together.
Now, don't get me wrong, I am a fan of face-to-face interaction. Still, we have to admit that when you want a career, when you are a single mother or you have to combine school with work, you just need to make dating and sex easier. So, you are very happy there is an app for whatever you have in mind.
Getting Dirty with Tinderella
I haven't seen any app that is naughtier than Tinder. Now, you will see below that there are many kinky applications, but the success Tinder had and still has is apocalyptical and it gave this app a…soul. Well, this doesn't mean people who populate this world are looking for more than sexy hookups. However, I know a few who found their future wives and husbands here.
I also know people who were asked "How Big is Your Dick?" and then blocked. Oh well, if you won't risk it, you won't get the biscuit! So, good for him for being honest!
Now, are you ready to swipe right?
Nothing Beats Pure Sex
While Tinder is giving people the chance to get to know each other with a bit of chatting, then maybe a date that ends up with sex, 'Pure' cuts to the chase: it offers you the opportunity to meet somebody for a hookup. When? Now, of course.
The funny part is that it initiates a one-hour chat limit. Well, I guess I can understand the less talk more action part, but when do I figure out if the guy is a serial criminal? And this is a perfect reason why paying for sex with an escort that has a job and former clients, is safer.
Of course, I am exaggerating, but I like to be extra safe…just in case. What? Safety is important when it comes to sex, isn't it?
Naughty Is the New Nice
If you like getting kinky, Whiplr is going to be your new favourite sex app. Download it and start looking for people that have the same fetishes as you do. And if timidity is stopping you from having fun, you don't have to worry now because the app is anonymous and private.
A cool feature is that if you send a picture and then you regret your reckless gesture, you can delete even from the other person's phone. How cool is that? Of course, if they happen to save the photo on their computer there is not much you can do about it.
Adding Colour to Vanilla Sex
So, these are three must-have apps if you are single and ready to mingle. But, if you already have a partner, don't panic because there are some very interesting sex apps for you, too. There are cool apps for sex games, tips and practically whatever you need for having an amazing time in the bedroom.
Here are three of the best sexy applications that will definitely help you have more fun with your companion:
Choose Your Adventure!
Pillow is a great sex app for couples who are adventurous and always ready for something new. This app is actually a kinky audiobook so you can listen and follow along to kissing, touching and whatever people usually do together when naked.
Does this make you feel awkward right now? Well, it is actually far from being weird, even though it might seem so.
Get a Kinky Match with Your Partner
Sometimes talking about your fantasies is not very easy, even if you are very close to your partner. Well, Kindu is an app similar to Tinder but it helps you get a king match with your partner.
There is nothing complicated about using this app. Just like with Tinder, you swipe right on what you want and left off what you don't. If your kink doesn't get a match with whatever your partner's fantasies are, it disappears, leaving room for the next ones.
Some people never find the courage for talking about their deep desires. Well, with Kindu you get the chance to find out which are your shared fantasies without having to talk about it.
Find the Third Wheel for Your Tricycle
You are all secretly dreaming of having a threesome at least once in your life. The difficult part is again, talking about it and even harder, finding a partner. Fortunately, somebody thought about this issue and so 3nder was born.
This is a great app for whoever wants to find a third person to bring in their beds. It is easier than Tinder or other hookup apps since here you don't risk being the creepy person looking for an extra body. They are all the same!
What's Your Favourite Sex App?
So, how do you find these applications? Are there other interesting sex apps you know about?
We would really love to hear your opinion and all about your experience with the apps mentioned in our list or with any other you had the chance to use! Share your kinky knowledge by commenting in the box below!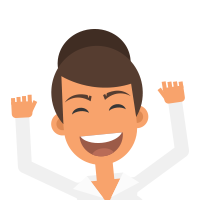 Latest posts by Anna Smith
(see all)
---