Why All Men Need A Goodie Drawer
February 18, 2016
---
When I was in University, I lived with one of my closest friends who happened to be a guy. Though most people never believed me, nothing ever happened between us. Even my mother became suspicious when she noticed how close we are. But our love was platonic; we cared about each other like siblings. And just like siblings, we used to fight a lot. And one reason we argued about was my goodie drawer.
I used to be a nerd and date less than a normal person my age. However, due to my obsessive compulsive disorder, I had a nicely arranged goodie drawer right beside my bed. At the same time, my flatmate dated like an animal, but he had nothing beside his bed, except a bottle of always warm, undrinkable water.
Guess what he always did? Yes, he used to come to me and beg for condoms, oils, lubes and whatever he needed. Fortunately, he never asked for my dildos… Hopefully, he never used them when I was away.
But I got really tired of him coming to me in the middle of the night, of swearing and explaining to him that he should have his own drawer with things he needed. So, I actually went shopping and bought everything a guy needs in order to have amazing sex without waking up his flatmate.
Fill Your Goodie Drawer
You may not have a female flatmate who can give you things from her bedside sex drawer. So, what if you come home with the girl of your naughty dreams but…you are out of condoms? Or you don't have lube? Or even worse, she is into kinky things and all you can offer her is some alone time while you ran to the drug store to buy lubricant?
As you can see, the goodie drawer is not just the place where women keep their dildos. It is a necessity for people who want to have everything they need during a wet and wild night. However, if this sounds to girlsh for you, let's call it the "kinky sex box".
Since I have experience with filling a guy's "kinky sex box", I made a list with everything a sexually active man should have beside his bed.
Cover Your Stone Before You Bone
I have been the girl who had to wait for the man to go buy condoms. To be honest, it didn't even matter if he was just stupid or planned to have unprotected sex. When he went to the drug store he took away my desire to have some sexy fun that night.
So, my dear men, isn't it better to have everything close to your bed? And right now, I am not referring to have a couple of lost (maybe even expired) condoms in your drawer. I am thinking about having more types, shapes and colours. Of course, all of them have to be the same size. Yours, not bigger and not smaller.
If you are in a relationship, you know exactly what both of you like so, shopping will be easier. But if you are a "player" my friend, you need to have everything! What if your lady is allergic to latex?
Always a Friend, Never a Foe: Lube
After condoms, lube is the next thing that should not miss from every sexually active person. If you don't have lube my only reaction can be: "What the hell man? ". Even when you are alone, you need lube. Who likes dry masturbation?
We all know that all ladies have their lube at home, near their own beds, but don't expect them to carry it in their purses and go get some. You know sex is not fun if you're not wet!
What kind of lube? Well, whatever you like. Some people have more types in their drawer, and there are people who go for natural oils like coconut.
But if you want to keep your sex toys safe, go for water based lubricants. The only issue with this type of lube is that you have to keep reapplying it because it's a bit thinner than the silicone based one.
Come on Baby, Light My Fire!
Now, every person has a romantic side, and we all know that even the toughest woman will melt when she faces romance. So, without becoming a cheesy person, you need to buy a few candles for your goodie drawer.
Whether you choose to regular candles and add some oil or the massage candles is your choice. If you have no idea what I am talking about, let me tell you that the massage candles are just like the normal one except for when they melt. That's when they become massage oil.
My partner and I prefer to have the candles and the oil separately. However, when we travel, massage candles are a better idea.
In case you want normal candles, you should also buy some massage oil. No woman can resist an oily massage! I only use coconut oil, because it is my favourite. But there are people who go for baby oils or the edible ones. You can try more types before you realize what your kind is!
Got an Issue? Have a Tissue!
It doesn't matter if the bathroom is really close to your bed, you might want to wait for a couple of minutes before you use it. But do you want to wait covered in lube and bodily fluids? Do you expect her to stay covered in this mixture?
This is why tissues represent a post sex necessity! You can even add a couple of wet wipes in the drawer. Maybe your lady will want to use them! It's better to be prepared for all possible situations, isn't it?
Now, Kink It Up!
Not all people like kinky sex, but some really do. If you are one of them, you better be prepared for when she wants to try something different, too. You don't want to be taken by surprise, do you? Of course, we are not talking about anything hardcore, since those need to be discussed before.
But having blindfolds in your drawer never hurt anybody! Nor did the soft bondage kits sold in the sex shops!
As you can see, there are plenty of things a man can put in his sexy drawer. So, if you don't have one yet, it's time to create your kinky sex box. In case you have it already and you want to add more items to this list please tell us more about the things we can find in your goodie drawer by commenting below. Sharing is caring!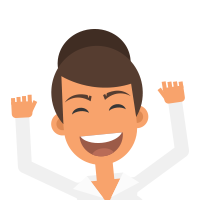 Latest posts by Anna Smith
(see all)
---