Why Do Guys Love a Massage?
February 1, 2016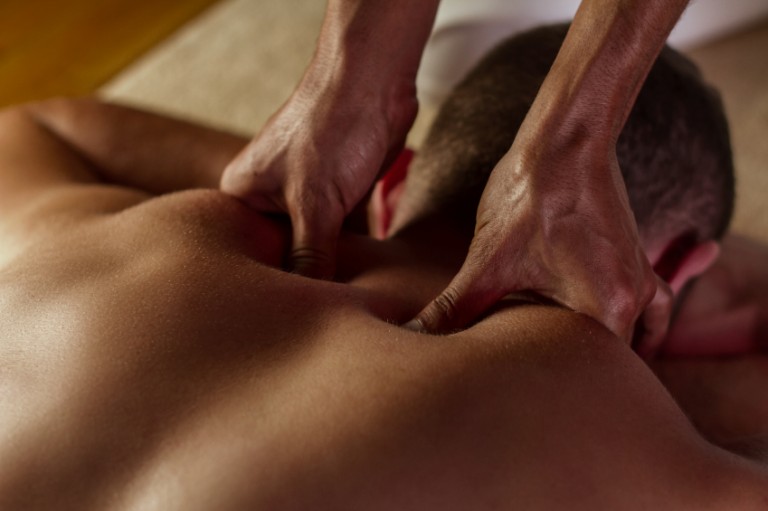 ---
Apparently, a good way to turn your man into jelly is to give him a nice, oily massage. After thinking about it for a little bit of time, I do understand how it can make some men just fall weak at the knees. There has to be something about a woman pouring warm oil over his back, and soothe his skin with her soft hands that just makes a man want to go:
"Oh yeah…"
If you're interested to know why a man would love to receive a massage, then please, feel free to continue reading this article!
Massage- A great stress-reliever for men!
I'm one of those people who wouldn't be able to understand a particular topic unless I've experienced it myself. For instance, I remember spending one night at a guy's place where we just hung around his bedroom naked. We've fucked everywhere and on everything, so we got a little bit tired first the first 3 hours of intercourse. We were both lying on his bed peacefully while we've watched a couple of episodes of Charlie Brooker's 'Screen Wipe', when all of a sudden, he turned onto his stomach and looked at me with puppy-dog eyes.
"Zoe, would you mind if I ask you to give me a massage, please?"
I've never been asked to give someone a massage before, but the guy made me cum a couple of times and I wanted to give him something nice in return. So, I placed myself onto his back and started to give him a generic massage. Suddenly, I heard a faint voice coming from his mouth, saying:
"Harder."
I did what he ordered me to do and I applied more pressure to the point where I could feel his bones underneath his muscles. Never have I heard another man growled so hard and loud before in my life; it actually turned me on.
I asked him if he thought that massage was painful or pleasurable for him and he said that it was exactly in between pain and pleasure which he wanted. I think massages are one of the many great stress-relievers that a man could experience after they've had a long day at work or doing their domestic errands for hours on end.
Some guys would like to go to the local bar to grab a pint of beer, others would go and drive their Porsche on the high street; depending on how rich some guys would be…Yet, there are those who would enjoy nothing more but to let their companions rub their aching backs as they immerse themselves in a world that is tranquil.
Getting touchy feely…
If we're going to divulge into what makes a massage look appealing to a guy, then we're going to have to talk about this subject: happy endings.
I don't know about the connection between an Asian masseuse offering her services to a client and cumming inside her mouth; I'm just trying to portray what a happy ending would typically look like. You go to see a masseuse who happens to be a female and Asian, she would give you a massage and then at the back of your mind, you'd be wondering if the masseuse would start touching your dick at any moment.
I want to put the Asian factor aside and talk about the connection between a massage and an orgasm. If a gorgeous woman is going to massage and caress her body with her hands, then you're going to start feeling something down below your waistline!
However, I think we can't deny the fact that we all enjoy physical touch. When there's consent, of course! We can't help but feel our blood heating up whenever we get touched by another person. Furthermore, we wouldn't be able to keep our hands off each other when there's no friction coming in between them.
It's like sex in general; it's not going to feel good if you don't have any lubrication. Because of this, it's not a surprise when you realise how much massage porn there is on the internet, or all of the kinds of porn that involve a lot of oil!
Moreover, guys love massages because it means that all of the attention is focused on him. Men love attention just as much as women do. They love it when their girlfriends, wives or partners would tell them to lie down and relax while they'd rub their hands or body all over their backs they feel stimulated but tranquil at the same time. After an hour of getting rubbed, your companion would treat you by riding you while she'd empty the whole bottle of oil on both of your bodies!
I don't think that I could explain any more about the possible theories about why a guy would love a massage. Men like to think about the simple things in life and not over-complicate them. If you ask as guy why he likes massages, he would probably tell you that they feel so fucking good!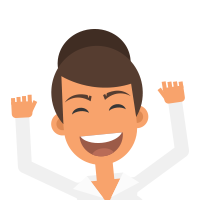 Latest posts by Anna Smith
(see all)
---