A Guide to Sexting
December 2, 2013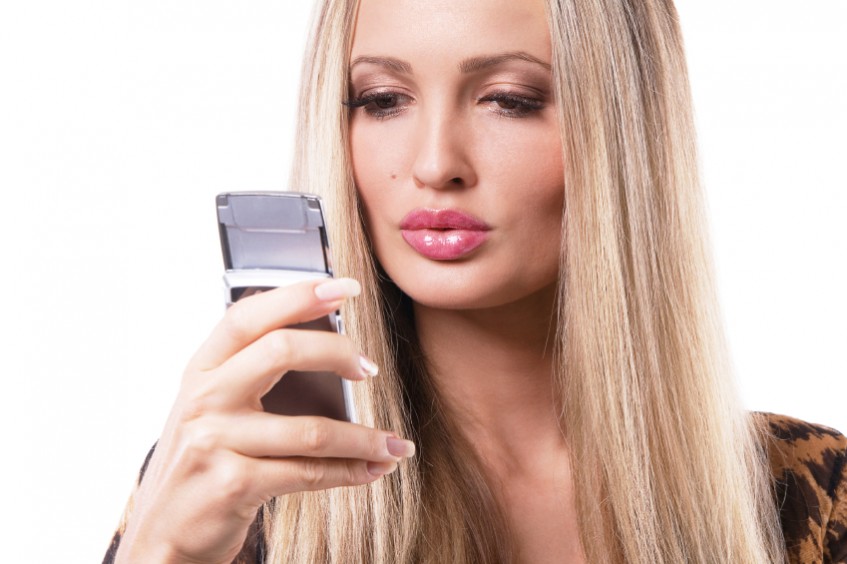 ---
There are some of us who would like to have sex all the time. This is, sadly, impossible. But hey, who needs a bedroom to keep the passion alive? Technology is a wonderful thing and has made it easier to stay in touch (literally) with your partner. Sexting is not just limited to twenty-somethings or teenagers either; couples of all ages can enhance their sex life through some sexy texts.
If you're in a long distance relationship or your partner or spouse travels frequently, this could be a way to stay in touch on an intimate level. Even if you see each other every day, the occasional flirty text can be a great way to set the mood for the night ahead.
If you're not careful, sexting can end with disastrous and embarrassing texts. It doesn't have to be this way. For those who are starting out, or those who need a creative push, here's a guide to sexting.
Don't:
1) Don't sext if you and your partner haven't had sex yet
It's difficult to describe all the naughty acts you are planning on performing when you have no idea what turns your partner on, or what they consider a total turn off. Even if you have a vivid imagination, your partner might not and could be left struggling to find an adequate response. Wait until you both discover what you like and dislike before you try simulating it with some sexy texts.
2) Don't send drunken sexts unless you're both drunk
Why is it that we love to send sexy texts when we're wasted? It always seems like a great idea until the next morning, when you realise that you have managed to sound very desperate and creepy. Save yourself the embarrassment and leave it until you're sober.
If you're both drunk, however, go crazy! It is likely you will both enjoy sending sexts under the influence, and even if nothing comes of it, it'll provide some giggles the next morning.
3) Don't try to fix a broken relationship with a sext
Post argument sex is fun and exciting. Mid argument sex is non-existent, so don't send your partner a sext when you are in the middle of an argument. This is probably going to exacerbate the issue and could further damage your relationship. Work through your problems first and then celebrate with lots of sex and flirty texts!
4) Don't (over) push the boundaries
As mentioned previously, don't send a sext without knowing what your partner likes and dislikes. Even when you do know, take in to consideration their tastes and morals and make sure you're not crossing a boundary with your texts. Sexting is cheeky and is meant to have an element of surprise, just don't overdo it.
5) Don't send sexts while either of you are at work
There are few things more embarrassing than getting caught reading a dirty text while at work. It could also land your partner in a heap of trouble and could even jeopardise their career. Basically, it's best to avoid sending sexts during office hours.
6) Don't send sexts to strangers
So you met a great guy or girl last night and you want to do all kinds of things to them. Great! However, it's probably best that you don't text them this information. Not yet. Remember point one? Get to know them intimately and personally first. Don't jump the gun as you risk terrifying them into never speaking to you again.
Do:
1) Do get creative
Some people struggle to express their sexual desires in the flesh, so doing it by phone could be an easier way of experimenting. Allow yourself to explore fantasies and express ideas, and even words, that you've been afraid to say out loud. This is also a great way to suggest costumes, toys, locations or foreplay games you have been thinking about!
2) Do tease and be as flirty as you want
It will drive your partner wild to get flirty hints and suggestions of your plans for the evening ahead. Leave them with the image of you performing all kinds of naughty acts, and by the time they get home, they'll be ready to rip your clothes off.
3) Do be quick and to the point
You're not writing a thesis on your sexual desires, so keep it brief. Text messages aren't meant to be overcomplicated, and this applies to your sexts too. Remember, you're setting a mood and connecting intimately. Feel free to sext a few suggestive words, but leave it short and sweet.
4) Do double check the number before sending it
So you think this is obvious? Think again! In the heat of a sexting moment, there are those who forget and accidentally send flirty messages to someone else — like your mum, your uncle or your boss. Take a moment to double check the number before hitting the send button and avoid any potential embarrassment.
If you follow these tips, you are likely to increase your intimacy and could add a whole new dimension to your sex life. For those who are looking for some sexy sext ideas, the escorts in Bristol are more than happy to share their ideas over a drink or two.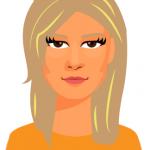 Genevive is the newest writer to join the Escort-Advertising team, catch her posts here!
---