Sex Products Every Man Should Have
December 5, 2013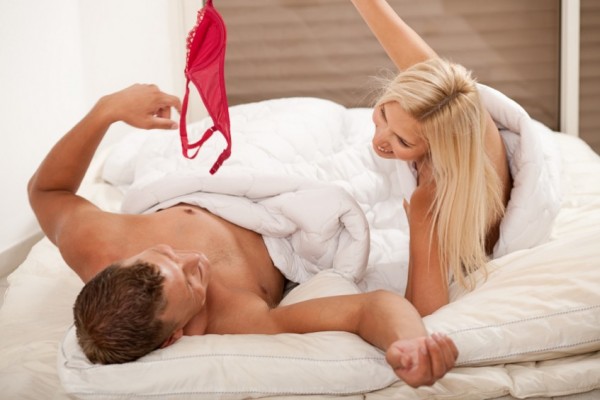 ---
When it comes to sex, there are a few products that we should all have – it will just make our sex lives that little more fun. If your life is devoid of sex toys, you are most definitely missing out! Whether you're going at it alone or with your partner, there are so many great toys and products on the market today that can take your sex life to the next level. These are a great way to enhance your sex life and prevent it from becoming predictable. I know that some products can be intimidating, but sex should be about exploration and pleasure. If you're unsure of what to buy, ask a friendly Bristol escort for some advice. They have tried and tested many of the products out there and can suggest a few that could really add some excitement to your relationship. Here are a few things that we think every man should have in his bedside table drawer.
Cock Ring
We have often wondered why any man would not own at least one of these. A cock ring is simply around the base of the penis or scrotum, trapping blood inside the penis. This guarantees a rock hard erection from a stiff breeze. You stay harder for longer so that you and your partner can both achieve a mind-blowing orgasm. There is such a large variety of these on the market, and they are so inexpensive that it is easy to buy a few to experiment with. Some vibrate, some have adjustable speeds, and some have added dots and bumps for maximum stimulation. Bring a few of these home and we are sure your partner won't complain!
Pocket Rocket
It makes sense that you might not want a massive vibrator around the house, especially if you have kids. A pocket rocket is discreet and little more than a very small vibrator. It wasn't designed with penetration in mind; instead it is perfect from clitoral stimulation. You can also give it a whirl on the glands of your penis if you're feeling particularly adventurous. Use this on her clitoris while you kiss and nibble her nipples and things and you are guaranteed to have her begging for more.
Handcuffs/Handkerchief
A bit of light bondage is always fun, so you should consider investing in a pair of handcuffs, leather wrist cuffs or a few scarves. Whether you want to restrain your partner or be restrained, it's always a good idea to have something like this lying around. You don't have to invest in some specialist equipment – if you have a handkerchief or some scarves lying around the house, these will work just as well. Just remember to have them close by; no one wants to see you in your Mr. Men boxers shuffling through your wardrobe looking for some last minute props. Be prepared and have a couple of things nearby such as handcuffs, fur-lined wrist cuffs, and some ties or handkerchiefs. It allows you to gauge the situation and pick whatever seems most appropriate.
A Blindfold/Scarf
Similar to handcuffs, the excitement caused by blindfolding your lover can perk up the adrenaline rush. Blindfolding can be used during foreplay; the thrill of touching and feeling your lover in all the unexplored places of her body while she cannot see what you plan to tease next will have her quivering with excitement. Or during sex – using blindfolds forces you to be more vocal during sex, and that can be super hot. Telling your partner what you're about to do next not only saves some awkward positioning and potential head butting, but builds on the excitement and anticipation.
Lube
Lube adds a whole new dimension to the sensations you experience during sex and has the potential to increase the chances of you both climaxing. With a little extra lube, every touch and thrust will feel smoother and more pleasurable. Lube also allows you the freedom to try some moves and positions that require a little extra 'help'. There are numerous flavours available which could shake up your oral sex from chocolate to pina colada there is something for everyone's taste. Furthermore, there are heat and cooling lubes available which react with your body temperature to tingle and tease your senses. These are very affordable and are a lot of fun – a must have for every man.
Oils
There are two reasons to invest in oils. The first is the power of fragrances; if you choose the right kind of scent, it works as a magical mood setter which can really get you both in mood. Natural scents present in oils are of very important when it comes to heightening sexual attraction and can work as an aphrodisiac for both men and women. Luckily, most oils double up as a massage oil too. Offer to give your partner a massage and you will soon have her tearing your clothes off. Slowly rub her all over, paying particular attention to her sensitive areas such as; neck, nipples, thighs and buttocks. Apply varying amounts of pressure and use her moans of delight as guidance – this will drive her wild.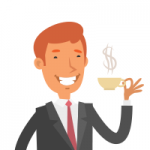 Martin Ward is a well respected editor and writer with over five years experience in the adult industry. After stints in the Escort Advertising call centre and on the escort forum, he moved into the site editor position around three years ago.

Since then, he has specialised in articles on the battle for equal rights for sex workers, sexual health, as well as bringing the readers fun news from around the world. He also has a major interest in LGBT rights, and is an active campaigner in this field.

When he isn't fighting the good fight, he enjoys spending time with his girlfriend, and young daughter. He also enjoys reading and taking long walks.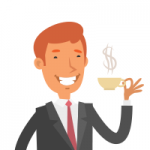 Latest posts by Martin Ward (see all)
---